Trump's Fox Comments Are Already Being Used Against Michael Cohen in Court
Statements by President Donald Trump on Fox & Friends Thursday morning were quickly used by prosecutors to rebuff claims about attorney-client privilege made by his personal attorney Michael Cohen. Trump and Fox News host Sean Hannity's comments suggest Cohen has far fewer documents covered by attorney-client privilege than Cohen's lawyers have claimed, federal prosecutors said.
The FBI raided Cohen's office, house and hotel room on April 9 following a months-long investigation. Cohen's lawyers have argued that the government might have seized "thousands, if not millions" of documents covered by attorney-client privilege. They have identified Cohen's three recent legal clients, including Trump and Hannity.
Related: Trump Confirms to Fox News That He Stayed Overnight in Moscow
But Trump said in a phone interview with the television program Fox & Friends on Thursday that Cohen did only "a tiny, tiny little fraction" of his total legal work. Federal prosecutors from the Southern District of New York were quick to cite the line in a letter to United States District Judge Kimba Wood on Thursday, ahead of a conference scheduled for the afternoon.
The prosecutors also pointed to recent public comments by Hannity. "Michael Cohen has never represented me in any matter," Hannity said after his name came up as one of the clients. "I never retained him, received an invoice or paid legal fees."
"These statements by two of Cohen's three identified clients suggest that the seized materials are unlikely to contain voluminous privileged documents, further supporting the importance of efficiency here," the prosecutors wrote Thursday.
Cohen's lawyers have argued that the judge should allow them or a special master to review the seized materials and filter out materials covered by attorney-client privilege. Federal prosecutors initially argued that a government filter team should handle the review instead, but withdrew their objections to a special master on Thursday. Lawyers for Trump and the Trump Organization have intervened in the case, requesting the opportunity to review materials too.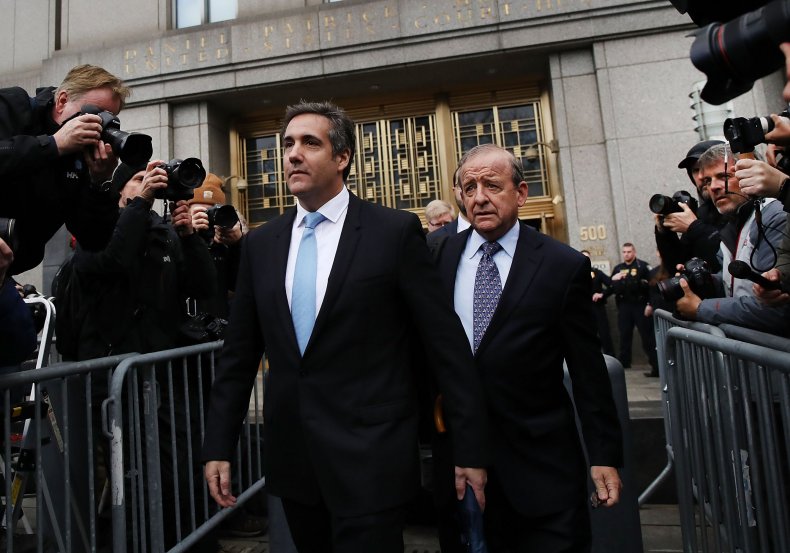 Judge Wood has said she will consider who should conduct the attorney-client privilege review. In the meantime, the government is making the materials available for the Cohen's team to examine.
Cohen filed papers in a separate case in California on Wednesday, saying he will assert his Fifth Amendment right to avoid self-incrimination. The case is a lawsuit by adult-film actress Stormy Daniels, real name Stephanie Clifford, who is seeking to get out of an agreement with Cohen keeping her from speaking about an affair she alleges she had with Trump.