Michael Cohen Ridicules Trump's $100M Lawsuit Against Niece, Suggests Way to Make It Backfire
Michael Cohen, a former attorney to Donald Trump, laughed at the ex-president's recent lawsuit against niece Mary Trump on Saturday, stating that the best way for the legal action to backfire would be by forcing Trump to give a deposition.
Speaking on MSNBC Saturday, Cohen said a $100 million lawsuit accusing Mary Trump and The New York Times of conspiring to improperly obtain his confidential tax records would most likely be unsuccessful.
"If I was Mary Trump and her lawyer, I would turn and say, don't fight this," he said. "Just answer the complaint and look for depositions. Let's look for discovery because one thing for certain—and I have read dozens of Donald Trump depositions—they are the dumbest written paper that you've ever seen. Nothing makes sense, everything is circular."
"He does not want to do depositions," he added. "Right now I'm in a lawsuit against the Trump Organization. I have asked for depositions of Donald and they are adamant that they do not want him to sit for depositions because he doesn't know what he's talking about. Even if in fact it deals with him, he is absolutely clueless and he lies so much, he doesn't even remember the lies that he told yesterday."
Cohen's comments come after Trump filed a lawsuit on Tuesday accusing the Times and three of its reporters (Susanne Craig, David Barstow and Russell Buettner) of convincing Mary Trump to turn over tax documents, despite an agreement barring their disclosure.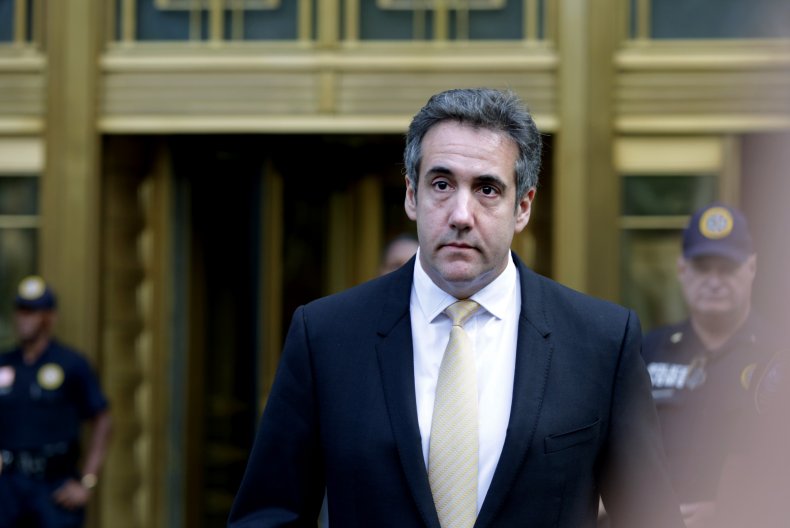 The lawsuit alleges that Mary Trump breached a confidentiality agreement by sharing the records she had received in a dispute over the estate of the family patriarch, Fred Trump. The lawsuit states that Mary Trump and the reporters "were motivated by a personal vendetta" and had undertaken "an insidious plot" to get the information for a Times story published in 2018.
In response to the legal move, the former president's niece said earlier this week that her uncle was acting out of "desperation."
"I think he is a loser, and he is going to throw anything against the wall he can," she said in a statement to NBC News. "The walls are closing in and he is throwing anything against the wall that he thinks will stick. As is always the case with Donald, he'll try and change the subject."
Mary Trump, long a ferocious critic of the former president, has written several books criticizing her uncle's leadership and has accused him of harboring "fascist" tendencies.
"He thinks he deserves all the power in the world just because of who he is. In his mind, he's always at the center of the universe and thinks he should be deferred to even though he's ignorant, the weakest, and the least intellectually curious person I've ever met," she said in an interview earlier this month.
Newsweek contacted representatives for Trump for additional comment, but did not hear back in time for publication.