Michael Cohen Says Donald Trump Directed Him to Pay Stormy Daniels and Violate Campaign Finance Laws
Donald Trump's former personal lawyer Michael Cohen pleaded guilty Tuesday to charges of campaign finance violations, saying he was directed to make hush-money payments "in coordination and at the direction of the candidate for federal office."
Cohen admitted in a lower Manhattan court that he worked under the direction of Trump to pay off women who claimed they had affairs with the billionaire real estate mogul, essentially implicating Trump as a co-conspirator in his crimes without naming him directly. The illegal payments were made to adult film actress Stephanie Clifford, better known as Stormy Daniels, and former Playboy model Karen McDougal.
The self-described "fixer" for Trump pleaded guilty to one count of making an excessive campaign contribution back in October of 2017, which is when Cohen finalized a payment to adult-film star Stormy Daniels as part of a non-disclosure agreement over an alleged affair with Trump. The $130,000 payment to Daniels was completed just weeks before the 2016 election, and Cohen said that he made said payment "with and at the direction of the same candidate."
Cohen told the judge that the payment was "for the principal purpose of influencing the election" for president in 2016.
Cohen also admitted to making an illegal contribution of $150,000, which was exactly how much money McDougal received from the National Enquirer's publisher to quash her story about the alleged affair.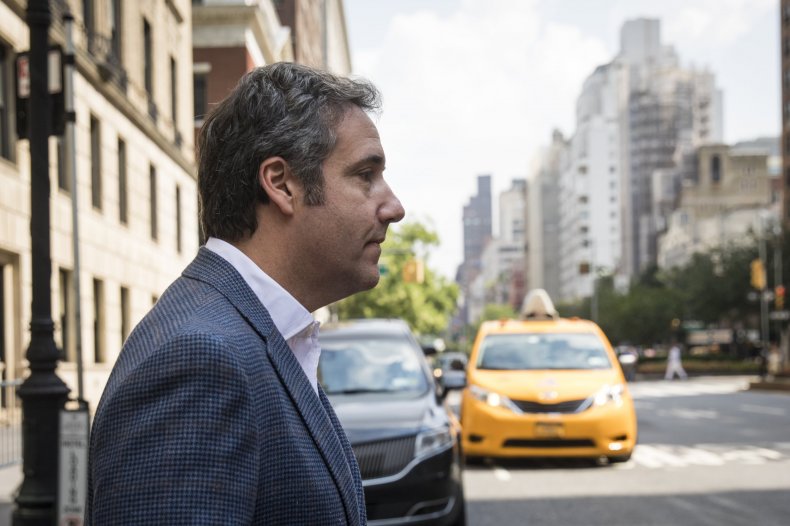 Barbara McQuade, former U.S. attorney for the Eastern District of Michigan, told Newsweek that by pleading guilty and talking about the payments as hush money, Cohen has "clearly implicated President Trump."
"I don't know whether anyone would consider that an impeachable offense, but It sounds like Michael Cohen can and has implicated President Trump in campaign finance violations," McQuade added.
In total, Cohen pleaded guilty to eight charges, including two campaign finance violations and other counts of tax evasion and bank fraud. Cohen now faces jail time, but the plea deal does not include any kind of cooperation agreement with Robert Mueller's special counsel investigation on Russian election meddling.
After entering his guilty plea, Cohen was released on a $500,000 bond. He is set to be sentenced to prison later this year in December and according to the Associated Press Cohen can get between four and five years in prison.
The plea agreement came after months of investigation by federal prosecutors, which involved raids into the attorney's home and businesses. Just last year, Cohen famously said that he would "take a bullet" for the president. But since the investigation began that loyalty has diminished, and Cohen said in a recent interview that his loyalty lies with his family first. President Trump has also been distancing himself from Cohen, slamming his former personal attorney on social media.
The president has not yet commented on Cohen's plea deal.
Ramsey Touchberry contributed to this report.