Listen to Michael Cohen Insist Spousal Rape Isn't Real While Defending Donald Trump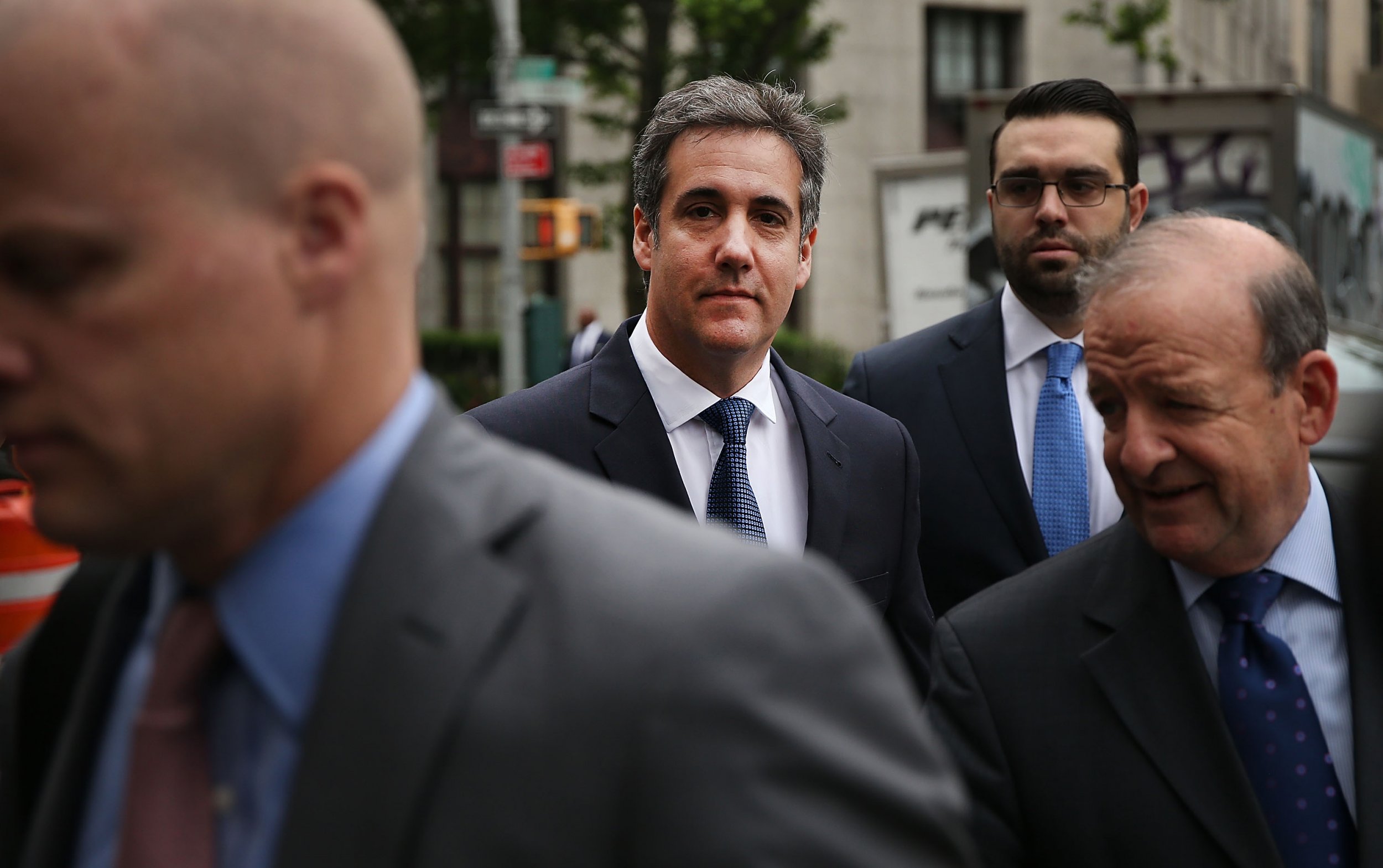 An audio recording of President Donald Trump's former personal attorney Michael Cohen berating a reporter and claiming spousal rape is not real was released Thursday, featuring the kind of vulgar language and threats that were reportedly commonplace for Cohen in the defense of his most-prized client.
Cohen can be heard cursing and threatening reporter Tim Mak, who then worked for The Daily Beast, in 2015 with legal action should he go forward with a story about one of Trump's ex-wives claiming she was raped by the future commander-in-chief, according to NPR.
Ivana Trump, the president's first wife, had previously stated during a deposition for their divorce that Trump had raped her, an accusation that had previously been written in a biography about Donald Trump released in 1993, according to the report. However, upon the book's release, Ivana Trump took the accusation back and stated she did not mean a literal case of rape.
Mak had reached out to Donald Trump's campaign for comment about the story he was working on, citing the accusation in the book. Cohen, who served as Trump's "fixer," called back and said he would take Mak for "every penny you still don't have," among other threats.
"You're talking about Donald Trump, you're talking about the frontrunner for the GOP, presidential candidate, as well as private individual, who never raped anybody and of course understand that by the very definition you can't rape your spouse," Cohen said.
After his claim was corrected by Mak, Cohen again insisted that spousal rape was not possible. Raping your spouse was made illegal in New York City in 1984.
Cohen also said: "Mark my words for it, I will make sure that you and I meet one day over in the courthouse and I will take you for every penny you still don't have, and I will come after your Daily Beast and everybody else that you possibly know. Do not even think about going where I know you're planning on going. And that's my warning for the day."
Cohen then added vulgarities to his threats, but eventually never filed a suit against The Daily Beast and later apologized for the tirade.
"So I'm warning you, tread very f***ing lightly because what I'm going to do to you is going to be f***ing disgusting," Cohen said. "Do you understand me? Don't think you can hide behind your pen because it's not going to happen. I'm more than happy to discuss it with your attorney and with your legal counsel because motherf***** you're going to need it."
Cohen currently finds himself at the center of a federal investigation involving his business dealings and a potential campaign-finance violation. Cohen paid adult film star Stormy Daniels $130,000 in October 2016, 11 days before Trump would win the presidency, through a shell company. Last year the attorney also received millions from companies looking to learn more about the incoming administration.