Michael Cohen Suggests Donald Trump Should Face Prison: 'I'm Not the One That Slept With the Porn Star'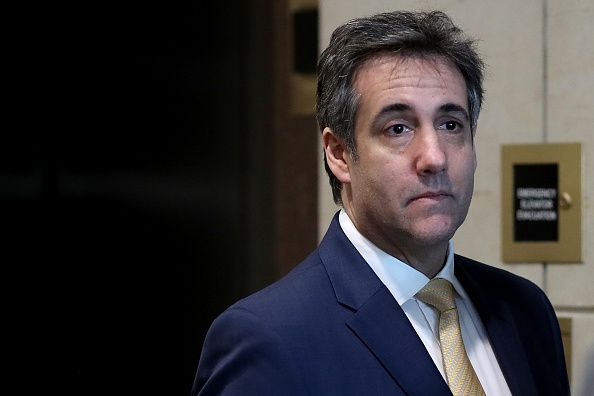 Donald Trump's former personal attorney Michael Cohen lamented the fact that he is the only one going to prison over campaign finance violations made during the 2016 election, saying he's "not the one who slept with the porn star."
Cohen pleaded guilty to a slew of charges last year, including making illegal hush money payments—which, he said, were under the direction of Trumpl—to adult film star Stormy Daniels and former Playboy model Karen McDougal—two women who claimed to have had affairs with Trump. Cohen will begin a three-year sentence on May 6 at a federal prison in upstate New York.
"You are going to find me guilty of campaign finance, with McDougal or Stormy, and give me three years—really?" Cohen told The New Yorker in an article published Monday morning.
"And how come I'm the only one? I didn't work for the campaign. I worked for him. And how come I'm the one that's going to prison? I'm not the one that slept with the porn star," Cohen continued.
Prosecutors in the Southern District of New York determined that "Individual 1," widely understood to be President Trump, participated in federal crimes when he directed Cohen to pay off the two women during the 2016 election.
"During the campaign, Cohen played a central role in two similar schemes to purchase the rights to stories—each from women who claimed to have had an affair with Individual 1—so as to suppress the stories and thereby prevent them from influencing the election," prosecutors wrote in a sentencing memo filed in December 2018.
"In particular, and as Cohen himself has now admitted, with respect to both payments, he acted in coordination with and at the direction of Individual 1," they continued. Despite prosecutors determining that Trump was complicit in Cohen's crime, no formal charge has been rendered against the president.
Cohen is one of the few people in Trump's inner circle to face a serious prison sentence as a result of special counsel Robert Mueller's investigation into the 2016 election. Last year, Trump's former campaign chairman Paul Manafort was found guilty of tax fraud and several other financial crimes. He is currently serving a jail sentence of seven and a half years.
Cohen was Trump's loyal "fixer" for more than a decade, once saying he would take a bullet for the president. But he quickly turned on his former boss during the Mueller investigation and earlier this year testified before Congress that Trump was a "racist" and a "con man."
"I regret the day I said 'yes' to Mr. Trump. I regret all the help and support I gave him along the way," he told lawmakers.
In his interview with The New Yorker, Cohen described his complicated relationship with the president.
"I actually enjoyed him, interestingly enough," Cohen said. "When he's good, he's great. When he's horrible, he's the worst human being on the planet. I mean it. He has no heart and no soul when he's mean."