Michael Cohen—the former longtime lawyer and so-called fixer for President Donald Trump—testified before Congress for a number of hours on Wednesday, making a slew of explosive accusations against the commander-in-chief.
There were several important moments and interactions throughout the day, among them Cohen's prepared statement in which he laid into President Donald Trump.
"I am ashamed of my weakness and my misplaced loyalty—of the things I did for Mr. Trump in an effort to protect and promote him," Cohen said in his prepared remarks. "I am ashamed that I chose to take part in concealing Mr. Trump's illicit acts rather than listening to my own conscience. I am ashamed because I know what Mr. Trump is. He is a racist. He is a con man. And he is a cheat."
Here are five other standout moments from the testimony.
1. Cohen hints at Trump wrongdoings he cannot talk about
Democratic Representative Raja Krishnamoorthi asked Cohen about the last time he spoke with Trump or someone acting on his behalf. Cohen estimated it was two months before his house was raided in April, but he did not provide details on that interaction.
"Unfortunately, this topic is actually something that's being investigated right now by the Southern District of New York and I've been asked by them not to discuss and not to talk about these issues," Cohen said.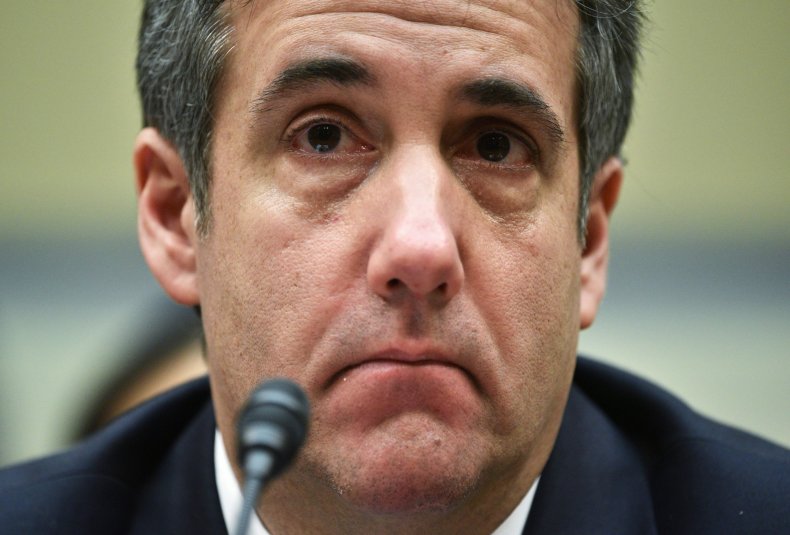 Krishnamoorthi followed up by asking if there were further wrongdoings or illegal acts involving Trump that they had not discussed.
"Yes, and again, those are part of the investigation currently being looked at by the Southern District of New York," Cohen said.
2. Cohen warns of consequences
Cohen—who has been sentenced to three years in prison for lying to Congress, among other crimes—said he saw a lot of himself in Republican lawmakers defending Trump.
"I did the same thing that you're doing now. For 10 years. I protected Mr. Trump for 10 years," Cohen said.
He later warned: "The more people that follow Mr. Trump—as I did blindly—are going to suffer the same consequences that I'm suffering."
3. Cohen suggested Trump's lawyer edited his testimony
Cohen said Trump's lawyer Jay Sekulow, and perhaps others, changed his statement on a proposed Trump Tower Moscow in 2017 testimony to Congress.
4. Cohen shames Jordan
Cohen pushed back against the House Oversight Committee's ranking member, Ohio Republican Representative Jim Jordan, after he suggested that Cohen was disputing a criminal court's findings, adding that he was "remorseless."
"Mr. Jordan, that's not what I said. And you know that that's not what," Cohen said in response.
"I pled guilty and I take responsibility for my actions," Cohen added. "Shame on you, Mr. Jordan. That's not what I said. Shame on you."
5. Cohen says he believes Trump knew about WikiLeaks
Cohen shared why he believed the president had advance knowledge of WikiLeaks's plan to release stolen emails from the campaign of 2016 Democratic nominee Hillary Clinton.
"In July 2016, days before the Democratic convention, I was in Mr. Trump's office when his secretary announced that Roger Stone was on the phone," Cohen said in his remarks. "Mr. Trump put Mr. Stone on the speakerphone. Mr. Stone told Mr. Trump that he had just gotten off the phone with Julian Assange and that Mr. Assange told Mr. Stone that, within a couple of days, there would be a massive dump of emails that would damage Hillary Clinton's campaign. Mr. Trump responded by stating to the effect 'wouldn't that be great.'"