Donny Deutsch, a friend of Michael Cohen, said that yesterday's dramatic congressional testimony is just a "peek inside" Donald Trump's total criminality and that there's much more to come.
"This is an opening act," Deutsch said during an appearance on MSNBC after Cohen's public hearing concluded on Wednesday. Deutsch is a television personality and former talk-show host who ran an advertising firm in New York.
"What you saw today, and I still think Russia is going to be a sidebar to this, is a peek inside this criminal enterprise. You saw the little pieces coming into place."
Cohen, who served as President Trump's personal attorney for over a decade, officially flipped on his former boss in his explosive meeting with lawmakers on Capitol Hill this week. During the televised testimony, Cohen painted a portrait of Trump's deceit and alleged criminal misconduct.
"I am ashamed because I know what Mr. Trump is," Cohen said in his opening statement. "He is a racist. He is a conman. He is a cheat."
Cohen told the House Oversight Committee that the president knew about Donald Trump Jr.'s infamous meeting with a group of Russians at Trump Tower in June 2016. He also alleged that Trump was aware of the WikiLeaks plan to publish hacked Democratic National Committee emails that contained damaging information about Hillary Clinton.
Democrats on the committee also grilled Cohen on Trump's family-run businesses, seemingly laying the groundwork to subpoena the president's long-hidden tax returns.
Freshman congresswoman Alexandria Ocasio-Cortez used her questioning to grill Cohen on whether or not Trump ever committed fraud to avoid paying taxes on his real estate properties and other business holdings.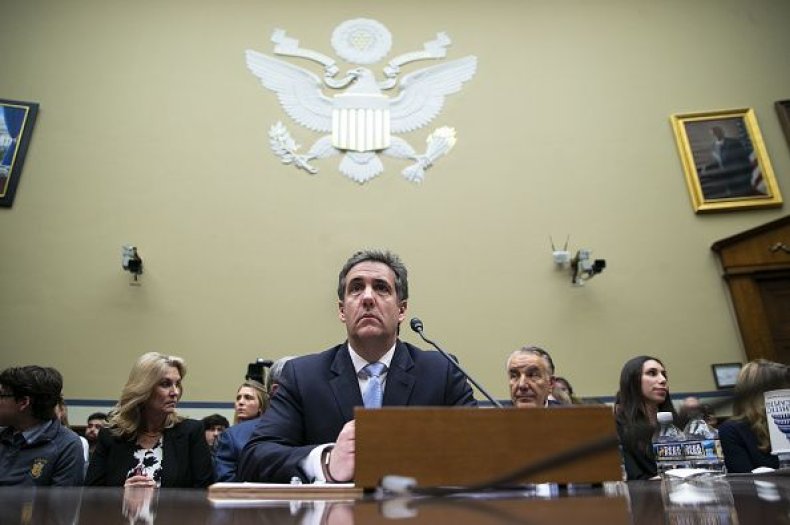 "To your knowledge, was the president interested in reducing his local real estate bill, tax bills?" she asked Cohen, to which he replied "yes." Ocasio-Cortez also asked Cohen if Trump had ever provided inflated assets to insurance companies, to which Cohen also replied "yes."
Cohen said that Trump Organization executives like Allen Weisselberg, Ron Lieberman and Matthew Calamari were aware of these schemes and could corroborate the allegations.
Deutsch said that everyone knows about the illicit ways in which Trump ran his businesses. And according to Cohen's testimony on Wednesday, Trump is currently under investigation by federal prosecutors in the Southern District of New York.
"What everybody knows about Donald Trump and his organization is the slimiest of the slime. It is just the way that they do business; it is dishonest, it is unethical, it is criminal," Deutsch said. "And the Southern District will take it apart."