Michael Cohen Threatened The Onion With Cease and Desist Letter Over Satirical Article About Trump's Death
President Donald Trump's personal lawyer, Michael Cohen, issued a cease and desist letter to satirical news publication The Onion in 2013 over a fake commentary piece about the former businessman's impending death.
On Monday, The Onion published the full letter in an article that said the company only just read the email, five years after it was sent. The author also wrote that they would "like to discuss the matter further at [Cohen's] convenience."
In Cohen's email, the lawyer calls out an article on the publication's website titled "When You're Feeling Low, Just Remember I'll Be Dead in About 15 or 20 Years," a satirical commentary piece that was made to appear as if written by Trump. The letter goes on to demand that the piece be removed, and an apology issued.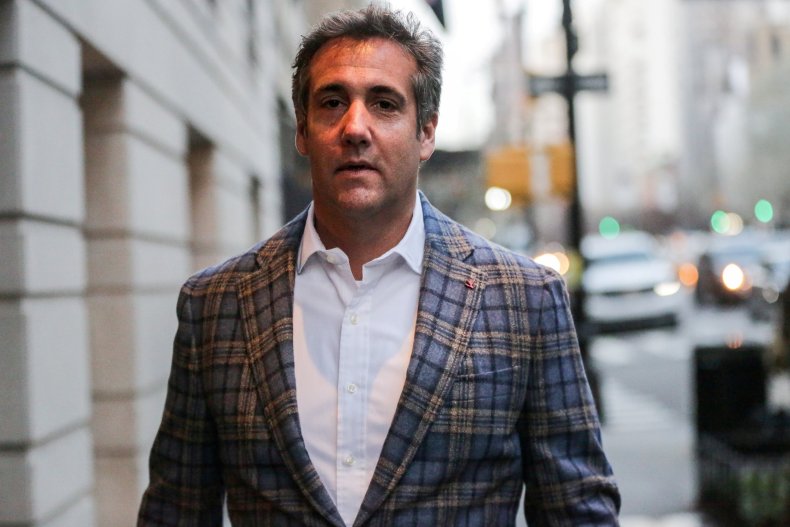 "Let me begin by stating the obvious…that the commentary was not written by Mr. Trump. Secondly, the article is an absolutely disgusting piece that lacks any place in journalism; even in your Onion," Cohen wrote. "I am hereby demanding that you immediately remove this disgraceful piece from your website and issue an apology to Mr. Trump."
He added: "This commentary goes way beyond defamation and, if not immediately removed, I will take all actions necessary to ensure your actions do not go without consequences. Guide yourself accordingly."
It is unclear whether Cohen was aware that the site was a satirical publication. However, the language used in the letter suggests he did not know the article was a joke.
A quick web search of "The Onion" returns the description that the publication is an "American digital media company and news satire organization that publishes articles on international, national and local news."
David Ford, the communications coordinator for the company, confirmed on Monday via Twitter that although the article was in "The Onion's signature satirical voice," the email itself was "the real deal."
Cohen responded to the report later that evening with a strange tweet that reminded the "#haters and #trolls" that content released by The Onion is "not real."
"Maybe all of you #haters #trolls missed the memo by @TheOnion is a news "SATIRE" Organization. That means … it's not real! #GetALife," Cohen wrote.
Although the letter hasn't been officially authenticated, The Onion posted its entire contents in full online. The addresses, names and contact details have been redacted.