Michael Cohen Told Prosecutors That Donald Trump Demanded He 'Get It Done' Over Paying Off Stormy Daniels Before Election: Report
Michael Cohen told federal prosecutors that Donald Trump urged him to "get it done" when it came to paying off adult film star Stormy Daniels (whose real name is Stephanie Clifford) ahead of the 2016 election.
The statement, reported by The Wall Street Journal on Friday, came as Cohen, the president's former personal attorney and self-described fixer, pleaded guilty to eight criminal charges this past August. Among those charges were campaign finance violations, which Cohen said he was directed to make by then-candidate Trump. Those payments were made to Daniels and former Playboy model Karen McDougal to keep their affairs with the real estate mogul under wraps.
The president immediately dismissed Cohen's accusation, telling Fox News that he didn't know about the payments until "later on" and that the payments "did not come out of the campaign."
But according to the report by the Journal, Trump was heavily involved in every step of making the payoffs to Daniels and McDougal before the 2016 election.
In a 22-page document, federal prosecutors assert that Cohen "coordinated with one or more members of the campaign, including through meetings and phone calls, about the fact, nature, and timing of the payments." People familiar with the documents told the Journal that the "campaign member" refers to Trump.
Cohen also told prosecutors that he talked extensively with Trump and an executive from the Trump Organization as to how to pay off Daniels without leaving evidence that the candidate was involved in the deal.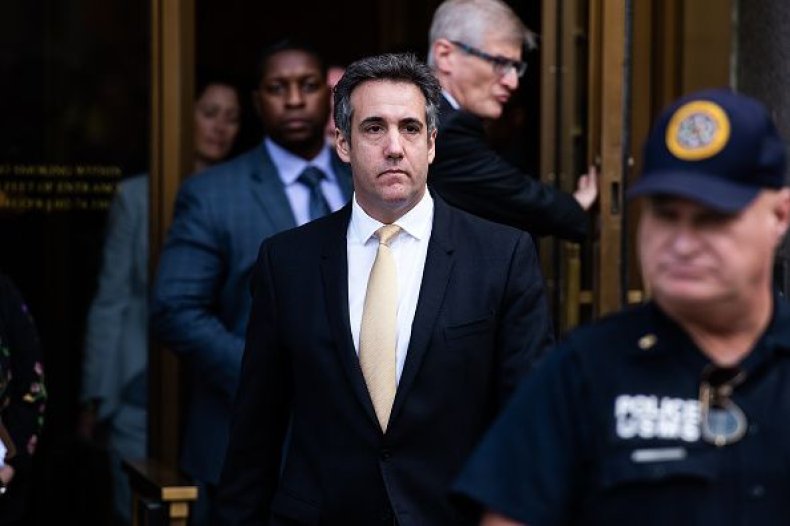 The report came as special counsel Robert Mueller continues his investigation into 2016 election meddling and possible collusion between the Trump campaign and Russia. The president is reportedly deciding whether to give written answers to some of the questions being posed to him by the Mueller team.
Rumors are also spreading that, now that the midterm elections are over, Mueller is ready to bring forth charges. Frank Figliuzzi, a former FBI assistant director for counterintelligence, told MSNBC this week that Mueller was "ready to indict some folks" and that those indictments will "tell the story of what he's found against the president."
The revelations also came as Democrats regained control of the House of Representatives, making it easier for them to launch investigations into some of Trump's more controversial actions like the hush-money payments and his family business.
Cohen has met with Mueller and his team, providing information that could help lower his prison sentence. His sentencing hearing is scheduled for December 12, and Trump's former attorney could face a maximum sentence of 65 years in prison.