Michael Cohen-Trump Tower Moscow Deal: Everything We Know After President's Ex-Lawyer Admits Lying to Congress
President Donald Trump's former personal lawyer and longtime fixer Michael Cohen pleaded guilty on Thursday to lying to Congress about Trump's efforts to open a Trump Tower in Moscow.
Cohen admitted that he had lied about the timeline of negotiations for opening a Trump Tower in Russia, and revealed that negotiations to launch the real estate project were still ongoing as late as June 2016. Trump had been floating the idea of building a Trump Tower Moscow since his first visit to Russia, then a republic in the Soviet Union, in the 1980s, but the project consistently fell through. It is now clear that Trump continued his efforts to build the tower while he was running for president.
Here's what we know about the timeline for the latest attempt to open a Trump Tower in Moscow:
Trump was running for president in late 2015. In October that year, he signed a letter of intent to license his name to a Moscow developer in order to build what he hoped would be the tallest building in the world. He planned to name a spa in the building after his daughter Ivanka.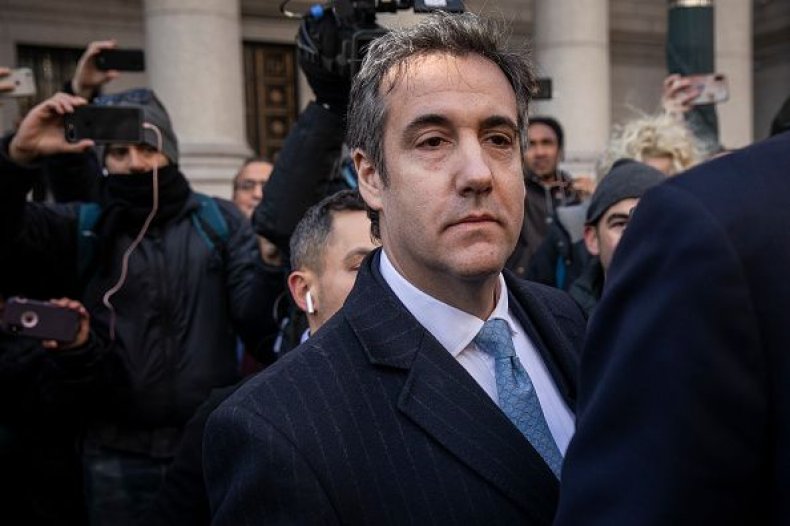 Felix Sater, a Russian-American real estate developer who has been linked to the Russian mafia, predicted in November 2015 that he and the Trump Organization would soon celebrate the opening of Trump Tower Moscow, according to multiple media reports and interviews with Trump business insiders. Despite Trump's claims that he barely knew Sater, he has had a longstanding business relationship with the developer, who is believed to have helped numerous Russians and individuals from the former Soviet Union launder ill-gotten funds through Trump's real estate projects. Sater and Cohen have known each other since high school.
Cohen also allegedly received a proposal about a Trump Tower Moscow project in 2015 from a wealthy Russian named Sergei Gordeev, who was once in the Russian government's upper house of parliament, according to reports.
In January 2016, Cohen emailed Kremlin spokesman Dmitry Peskov claiming that the Trump Tower Moscow project was stalled and asking for the Russian government's assistance to move the project forward. Peskov and Cohen both claim that he never received a response.
Cohen had previously claimed that all efforts to open a Trump Tower in Moscow were abandoned after the failed email plea in January. In his testimony in front of the Senate Intelligence Committee in September, Cohen said that the "rejected proposal" to build a Trump property in Moscow "was terminated in January of 2016, which occurred before the Iowa caucus and months before the very first primary." Cohen has now admitted that was not accurate.
Cohen reportedly received emails weeks before the Republican National Convention in July 2016 inviting him to Russia's annual St. Petersburg International Economic Forum, which would be attended by members of the Russian government and other financial power players, including President Vladimir Putin. Cohen had said he declined the invitation because it would interfere with his plans for the Republican convention. Sater was allegedly behind the invitation.
During the convention, Sater and people connected to Cohen allegedly helped influence a pro-Russian policy proposal that watered down U.S. support for Russia's neighbor Ukraine, according to experts.
"What's important to note is the quid pro quo involving the RNC [Republican National Committee] platform regarding America's support for Ukraine and a connection to the interference in elections and Trump Tower Moscow. Michael Cohen's brother's deceased father-in-law Alex Oronov, along with Felix Sater, were involved in putting together the Pro-Putin Ukrainian peace plan that was supposed to be delivered to [former Trump national security adviser] Michael Flynn," Olga Lautman, an investigative reporter who spent three years tracking ties between the Russian mafia and Trump's associates, told Newsweek.
"It's also important to note that Felix Sater worked with Trump for over a decade and bragged about his influence with high-level Russian officials, and even noted that during a 2006 Moscow trip he escorted Trump's kids around Moscow, resulting in Ivanka Trump spinning on Putin's chair," Lautman added.
In August, Cohen pleaded guilty to eight felonies, including five counts of tax evasion, one count of bank fraud and two counts of campaign finance violations involving hush money paid to women who claimed to have affairs with Trump. He has since been cooperating with the special counsel, who is investigating whether the Trump campaign colluded with Russia to influence the outcome of the 2016 election.
On Thursday, Trump called Cohen a "weak" and "not very smart" person who is lying to get a reduced sentence.