Michael Connelly On Bringing Harry Bosch to the Small Screen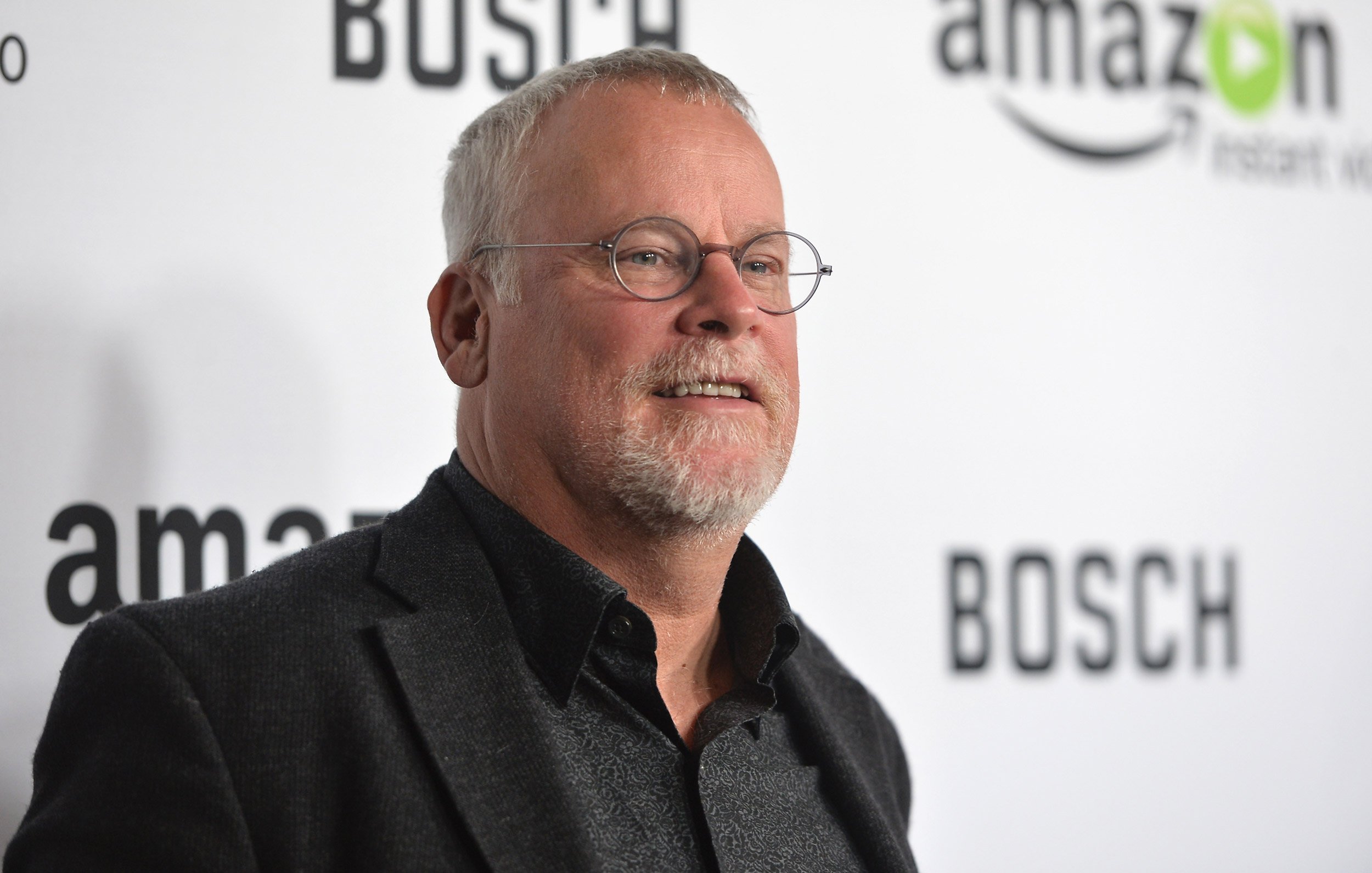 In the first five minutes of the first episode of Bosch, the new Amazon cop drama, a white Los Angeles detective, Harry Bosch, shoots and kills a Latino man, who may or may not be armed. The next scene shows Bosch on trial. The circumstances are not identical but the echoes of police violence in Ferguson, Albuquerque, Oakland and New York City will undeniably resonate for viewers.
The series was developed by Michael Connelly, author of 17 crime novels about Bosch, and Eric Overmyer (Treme, The Wire). Amazon rejected requests for interviews with executives and the cast if they touched upon that subject—only to have the cast bombarded with questions about police shootings on a recent media day. Connelly, while wary about the show mistakenly being pegged as a "ripped from the headlines" Law & Order-type series was open to discussing all things Bosch and Amazon with Newsweek.
You're writing your 18th Harry Bosch novel. Why do a series now?
In 1995, I sold the rights to Harry Bosch to Paramount. They had several screenplays written but a movie never happened. Harry Bosch went on the shelf and I had to wait 15 years to get him back. When the rights came back to me I had a lot of material and I realized we had reached this golden age of serialized television and that's what I wanted to pursue.
The Lincoln Lawyer, your first Mickey Haller novel, was made into a hit movie with Matthew McConaughey. Were you involved? Did you discuss the character with him?
I had a request from McConaughey to talk about the script and I said, 'I'd love to meet you but I don't even have a script.' He sent me the script. I read it on the flight to L.A. Normally in that situation you'd expect I'd get off the plane crying. I loved the script. McConaughey is very smart and he said, 'You had to have researched with lawyers and I want to meet those lawyers,' so that was my contribution, introducing him to those lawyers.
Why did you want to be more hands-on with Bosch?
My entire career writing novels was wrapped up around Harry Bosch. This character was too important to me to just hand off.
The pilot's opening moments—Bosch shooting someone and then standing trial—derive from The Concrete Blonde, although the details are totally different. With 18 novels to choose from, how did you figure out what story to tell?
Bosch is a character who is very internal, who does not want to tell anyone anything about what he's thinking or where he has been. We had to get that information on screen. Eric said, 'We gotta start with Concrete Blonde.' The reason was that Harry gets put on the stand under oath and has to reveal himself, with the information pulled out of him by a lawyer, so we can very naturally get the exposition out of the way.
What did Bosch look like in your mind? Was he anything like Titus Welliver, the actor playing him in the series?
I don't describe him very often. In 18 books, it adds up to maybe four pages. Titus doesn't match the image in my head but I don't think that matters a lot. The one feature I describe often in the book is Bosch's dark-brown, piercing eyes. Titus has very pale eyes. But it's not about the eyes, it's what behind the eyes and that's what I saw in Titus. I was aware that he had a lot of real tragedy in his life and you can see it in his face. [Several of his siblings died young as did his third wife.] That matters more than whether he has a mustache and brown eyes.
You filmed the pilot before everything that happened in the past year with Michael Brown, Eric Garner and the Albuquerque police. As events unfolded, did you think about altering the show, either in tone or substance?
This is based on a book I wrote in 1994 in the shadow of Rodney King. People think this has been a spate of police shootings but I think this has always gone on. It's just a weird coincidence. But the Ferguson situation was going down while we were shooting. We ended up putting one mention of Ferguson in the eighth episode. If this takes place in real time Los Angeles, how could it not be mentioned?
Do you think audiences will react differently now to a series that opens with a cop killing someone?
I wish I could give a great answer about how we knew we were part of this [bigger story] but we were being pretty loyal to the books that were written long before this. We're not trying to be didactic, we're trying to be entertainers. We're writing about the job and the pressures that follow.
I think what the show does underline, and this does connect to what's going on, is that this is an extremely difficult job to do right. There are myriad ways it can go wrong and that's before you get to the corruption that can be there or the racism that is inbred in cops and so forth.
Your books are published by Hachette, which was embroiled last year in a bitter and public feud with Amazon. Did you feel caught in the middle?
We were well down the road on the series when that happened. But it was really awkward. I have been at the same publisher my whole career but Amazon sells more of my books than anywhere else.
I'm glad it's not going on right now when the show is coming out, that's for sure—otherwise, you wouldn't be asking about the connection to Ferguson, this would be the only thing we'd be talking about.