Florida Man Using 'Stand Your Ground' Defense Loses in Parking Spot Manslaughter Trial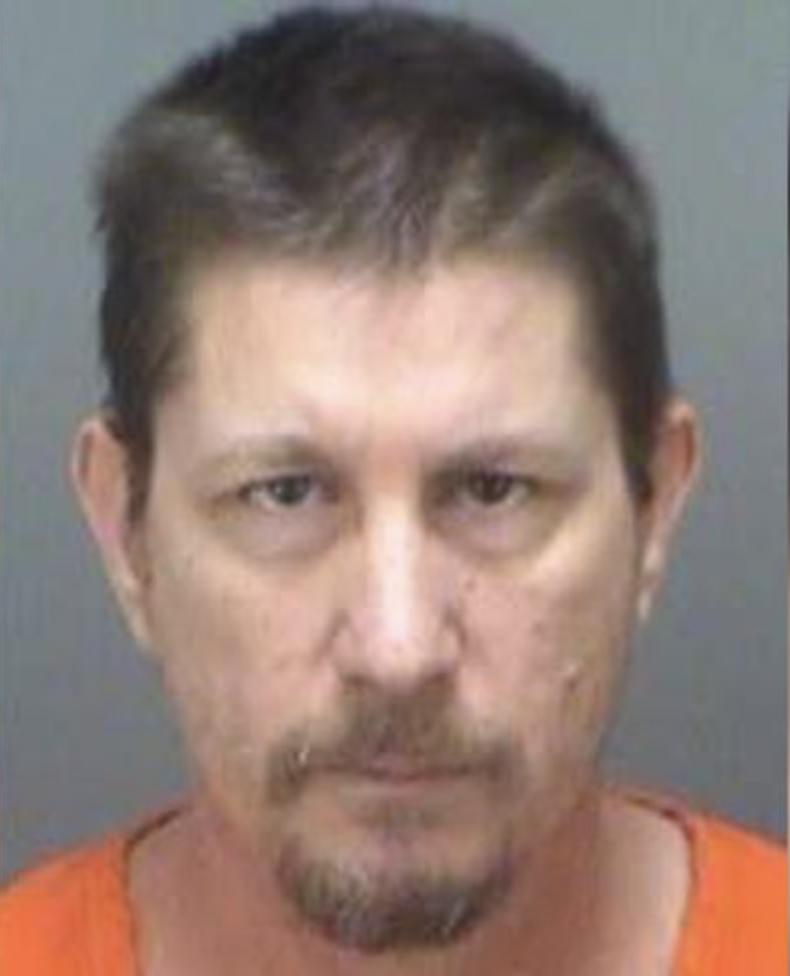 A jury in Clearwater, Florida found Michael Drejka, 49, guilty as charged on Friday evening in the July 2018 shooting death of Markeis McGlockton, 28.
Drejka, who is white, pleaded not guilty to manslaughter under Florida's justifiable use of force statute. The rule, often referred to as the "stand your ground" or "shoot first" law, shields defendants from criminal charges when they can justify using violence to protect themselves, other people or property from harm.
The 2018 parking lot dispute started when Drejka shouted at McGlockton's girlfriend for parking in a spot reserved for disabled shoppers outside of a convenience store in Clearwater. Security camera footage shows McGlockton, who was black, run up and shove Drejka, causing him to fall to the ground. On his knees, Drejka then pulls out a gun and aims it at McGlockton who can be seen backing away. Drejka fires, hitting McGlockton in the torso and killing him.
Florida has seen a three-fold increase in the number of homicides deemed justifiable since it passed the stand your ground law in 2005. In the same time period, 70 percent of defendants who invoked the law were acquitted according to The Giffords Law Center.
Police initially declined to arrest Drejka, citing the stand your ground law, before eventually charging him with manslaughter. Following his arrest, Drejka told police that McGlockton took a step towards him after he pulled his gun out.
Drejka's account of events did not pan out in court. The jury deliberated for over six hours according to local CBS affiliate WTSP. At one point they requested clarification on the use of force statute from Circuit Judge Joseph Bulone. The law, which is over 3,000 words long, states that the person who instigates an altercation cannot claim immunity for using violence in it.
"We're thankful that the jury got it right. We're thankful that the jury saw what we saw, saw what everybody saw in that video, that a parking lot vigilante with an axe to grind murdered Markeis McGlockton in cold blood," a family member told reporters following the verdict.
While many states have passed justifiable use of force laws, Florida's has come under intense scrutiny following high-profile cases including the shooting of Trayvon Martin, an unarmed black teenager in 2012. Outrage on social media following the acquittal of Martin's killer in 2013 gave rise to the Black Lives Matter movement.
Drejka is being held without bond until sentencing on October 10. He faces up to 30 years in prison. His defense team plans to appeal.