Michael Fassbender's Birthday: His 15 Best Movies Ranked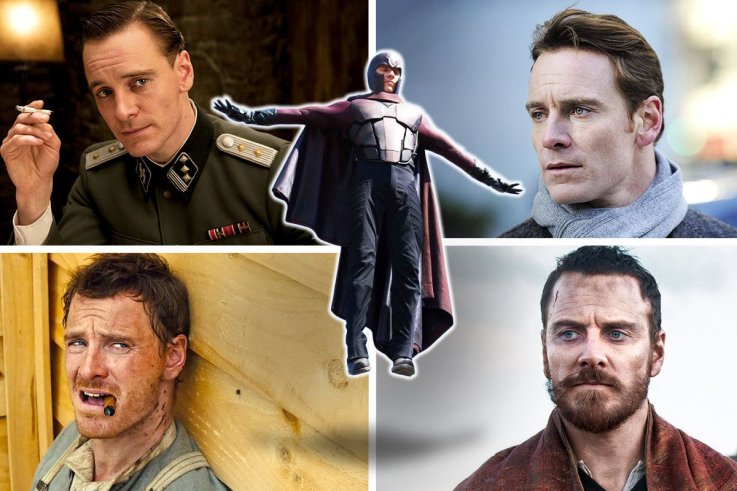 Irish-German actor Michael Fassbender, who turns 42 today, is best known for his appearances in movies like Hunger, Fish Tank, Inglourious Basterds and Steve Jobs.
Born in Heidelberg, Germany, on April 2, 1977, Fassbender's breakthrough as an actor came in 2008, when he played the Irish Republican hunger striker Bobby Sands in Steve McQueen's award-winning historical drama Hunger. Fassbender picked up the gong for best actor at the British Independent Film Awards—and began a fruitful working relationship with McQueen.
The following year saw Fassbender star in two acclaimed movies: Quentin Tarantino's Inglourious Basterds, playing a suave and savage British lieutenant, and Andrea Arnold's Fish Tank, where he played the new boyfriend of the main character's mother. "Andrea Arnold's film served as a perfect calling card for how simultaneously charming and frighteningly intense he could be," David Sims wrote in The Atlantic in 2014.
In 2011, Fassbender was cast as Magneto in the superhero blockbuster X-Men: First Class—a role he has reprised twice more, with a third installment, X-Men: Dark Phoenix, on its way later this year.
His stock rose again later that year, as he reunited with McQueen to star as a troubled sex-addict in Shame. He won best actor again at the British Independent Film Awards and was nominated for a BAFTA—but was controversially overlooked by the Academy.
In 2012, he drew praise for his performance in Ridley Scott's popular sci-fi film Prometheus and then collaborated with McQueen again in 2013, in the searing, award-winning drama 12 Years a Slave. This time the Academy was paying attention and Fassbender was nominated for best supporting actor.
Fassbender played the lead in Lenny Abrahamson's unconventional comedy Frank (2014), and received praise for his nuanced portrayal of a struggling musician, despite wearing an oversized papier-mâché head throughout.
In 2015, Fassbender delivered one of his most iconic performances—as the late Apple founder and CEO in Danny Boyle's biopic Steve Jobs. While he only acquired the role after Christian Bale dropped out, Fassbender made it his own, picking up a nomination for best actor at the Academy Awards.
Since then, Fassbender has remained one of Hollywood's most in-demand actors, starring in Justin Kurzel's Macbeth, Ridley Scott's Alien: Covenant and Tomas Alfredson's The Snowman. To celebrate his birthday, Newsweek has analyzed data from review aggregation websites Rotten Tomatoes, Metacritic and IMDb to rank Fassbender's 15 best movies.