Michael Flynn Met Privately with FBI in White House Without Trump Knowing, Report Says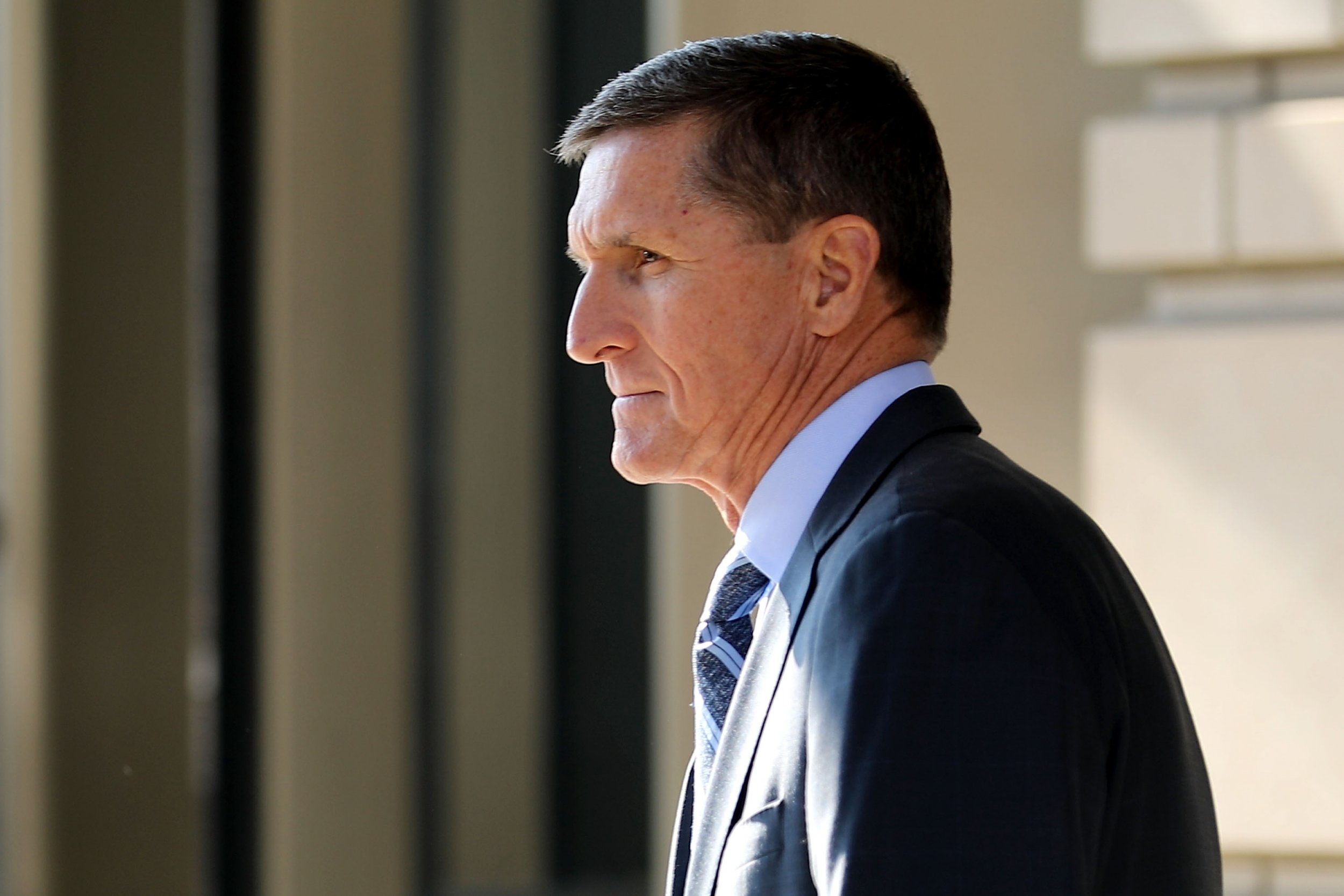 Former national security adviser Michael Flynn met privately at the White House with the FBI last year about his contacts with a Russian ambassador without President Donald Trump's knowledge, according to a report.
Investigators talked to Flynn on January 24, 2017, without a lawyer present, NBC News reported Wednesday. They discussed Flynn's undisclosed exchanges with then-Russian Ambassador Sergey Kislyak during the presidential transition. Flynn would resign only weeks later after the Kislyak conversation was revealed.
Flynn pleaded guilty in December 2017 to lying to federal authorities about his interactions with Kislyak. His plea was part of special counsel Robert Mueller's criminal investigation into suspected collusion between the Trump campaign and the Russian government.
Mueller has reportedly been in contact with Trump's lawyers to get answers directly from the president about Flynn and the firing of former FBI Director James Comey. Trump has said he would not mind being interviewed by Mueller, but he has not confirmed any plans to talk to Mueller's team.
Comey and U.S. Attorney General Jeff Sessions have also been interviewed by Mueller in recent weeks. Director of National Intelligence Dan Coats, Director of the National Security Agency Mike Rogers, CIA Director Mike Pompeo and other members of the Trump inner circle have also been interviewed as part of the probe.
Mueller interviewed Comey in 2017 about memos the former FBI chief wrote documenting his meetings with Trump, The New York Times reported Tuesday. Sessions was interviewed last week, though what he was questioned about is unclear. Sessions reportedly may have known about a Trump campaign effort to get dirt on presidential candidate Hillary Clinton through Russian contacts.
Trump said Tuesday that he was "not at all concerned" about Mueller's questioning of Sessions. Trump has often berated Sessions for deciding to recuse himself from the Russian investigation because of his own undisclosed conversations with Russians during the campaign.