Michael Flynn Is Probably Regretting This Interview Right Now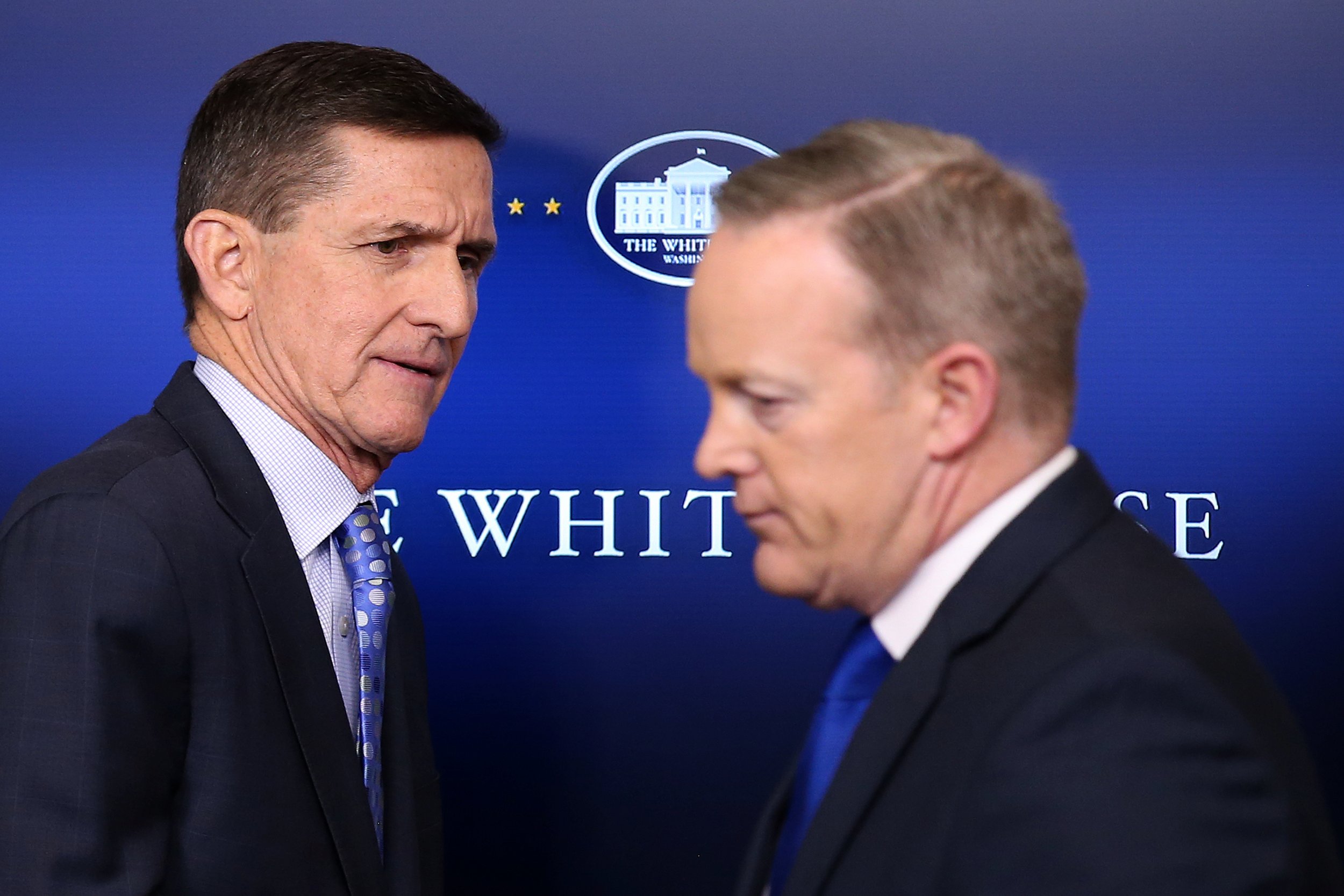 Michael Flynn is probably regretting an interview he gave to NBC in September 2016.
Flynn lasted just over a month as President Donald Trump's national security adviser before he was fired in February for failing to disclose talks he held with Russia's ambassador to the United States on sanctions on Moscow.
According to reports, Flynn has now offered to give testimony to congressional committees in relation to the probe of alleged links between the Trump campaign and Russia—but only in exchange for immunity from prosecution. (The House of Representatives intelligence panel has denied the reports.)
A statement by Flynn's lawyer Robert Kelner said that the U.S. Army veteran was now the target of "unsubstantiated public demands" by members of Congress for a criminal investigation. "No reasonable person… would submit to questioning in such a highly politicized, witch hunt environment without assurances against unfair prosecution," said Kelner.
But back in September 2016, Flynn held a very different view of immunity to the one he reportedly has now. When questioned by NBC's Chuck Todd on the preparations of Trump and Democratic candidate Hillary Clinton for a presidential debate, Flynn launched a tirade on immunity deals offered during the FBI investigation into Clinton's use of a private email server while in office.
"Five people around her have been given immunity to include her former chief of staff [Cheryl Mills]. When you are given immunity, that means that you have probably committed a crime," said Flynn in the interview.