Read Full Text: Trump Administration Responds to Michael Flynn Pleading Guilty in Russia Probe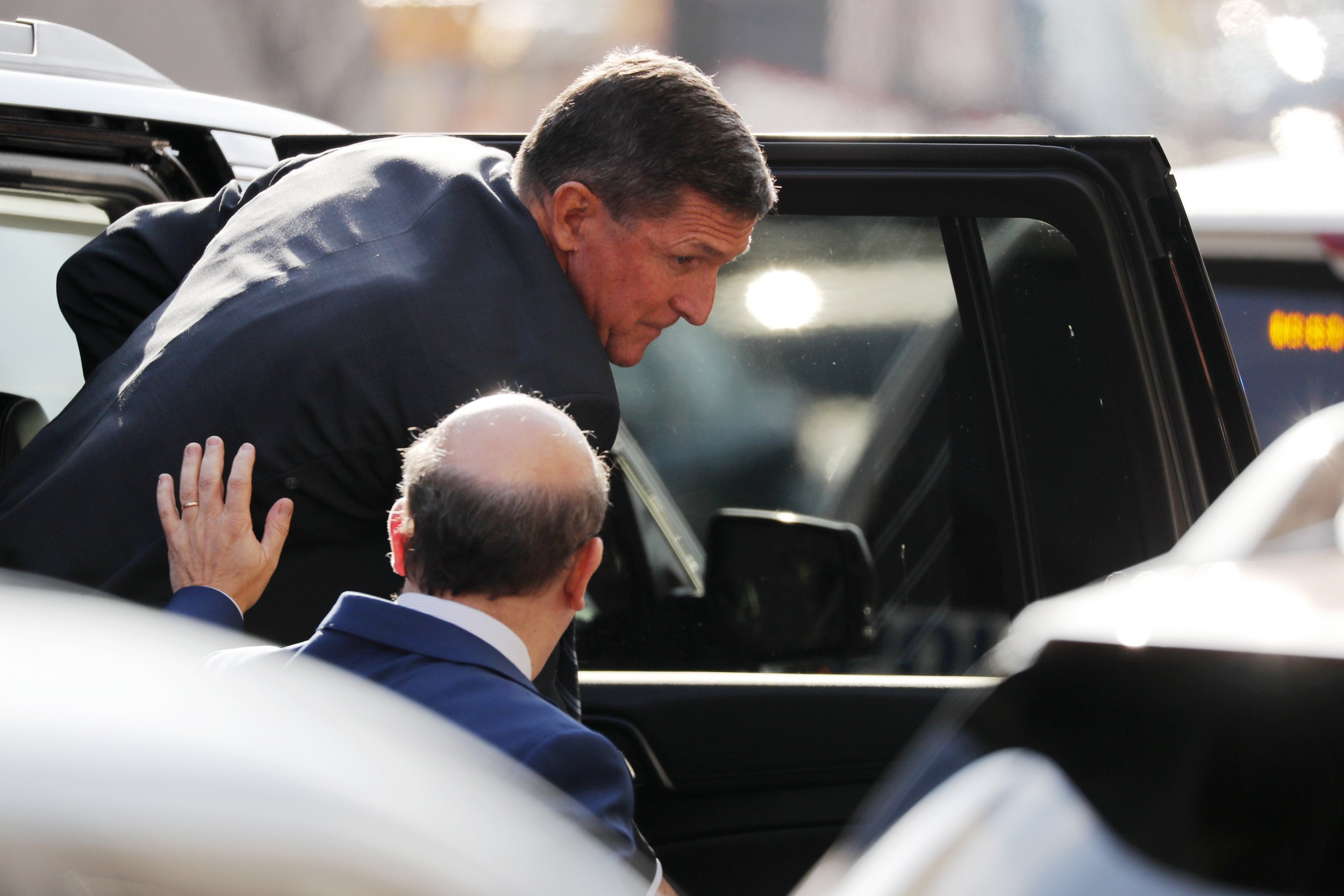 President Donald Trump's former national security adviser, Michael Flynn, pleaded guilty Friday morning to "willfully and knowingly making false, fictitious and fraudulent statements" to FBI investigators regarding his conversations with a Russian ambassador. As part of his plea deal, Flynn admitted that he was directed by a senior member of the Trump transition team to make contact with Russian officials last December.
Flynn is the first official to plead guilty in special counsel Robert Mueller's investigation of possible collusion between Russia and Trump's campaign team to influence the outcome of the 2016 election. Read Flynn's full statement here:
After over 33 years of military service to our country, including nearly five years in combat away from my family, and then my decision to continue to serve the United States, it has been extraordinarily painful to endure these many months of false accusations of "treason" and other outrageous acts. Such false accusations are contrary to everything I have ever done and stood for. But I recognize that the actions I acknowledged in court today were wrong, and, through my faith in God, I am working to set things right. My guilty plea and agreement to cooperate with the Special Counsel's Office reflect a decision I made in the best interests of my family and of our country. I accept full responsibility for my actions.
White House lawyer Ty Cobb released the following statement on behalf of Trump:
Today, Michael Flynn, a former National Security Advisor at the White House for 25 days during the Trump Administration, and a former Obama administration official, entered a guilty plea to a single count of making a false statement to the FBI.

The false statements involved mirror the false statements to White House officials which resulted in his resignation in February of this year. Nothing about the guilty pleas or the change implicates anyone other than Mr. Flynn. The conclusion of this phase of the Special Counsel's work demonstrates again that the Special Counsel is moving with all deliberate speed and clears the way for a prompt and reasonable conclusion.
Paul Manafort, Trump's former campaign manager, and his associate Rick Gates pleaded not guilty in October to multiple charges that include laundering money overseas. Former Trump campaign adviser George Papadopoulos pleaded guilty to lying to the FBI about his contact with Russians.