Michael Flynn Cooperating With FBI Russia Investigation, Senator Claims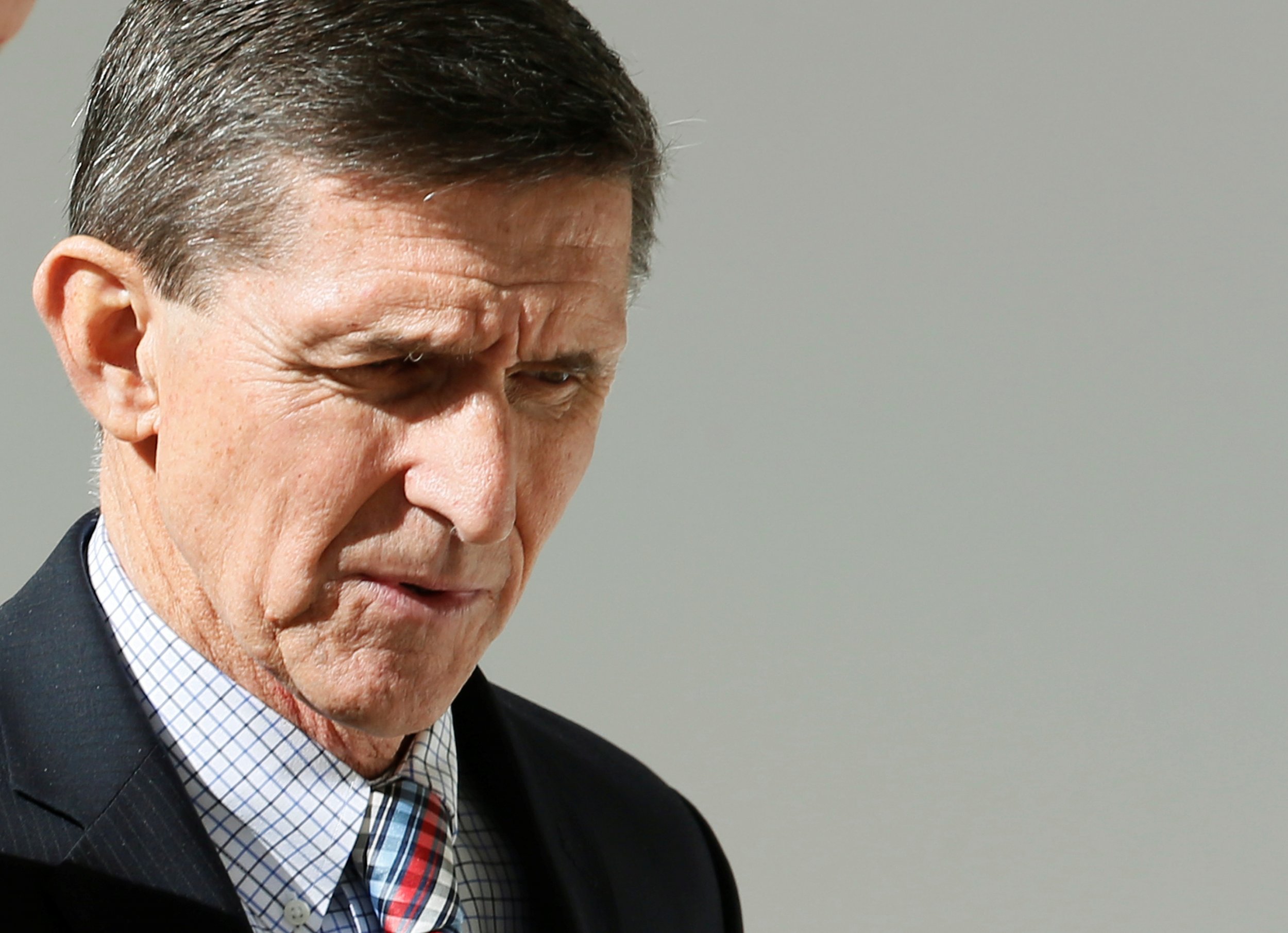 Evidence indicates President Donald Trump's fired National Security Adviser Michael Flynn is cooperating with FBI investigators, said Senator Sheldon Whitehouse Monday.
"All the signals are suggesting he is already cooperating with the FBI, and may have been for some time," the Rhode Island Democrat, who sits on the Senate Judiciary Committee, told CNN's Wolf Blitzer.
"That's a conclusion from all of the evidence and some experience in dealing with this," Whitehouse added.
Whitehouse spoke soon after the ranking Democrats from two House committees probing potential collusion by the Trump campaign with Russia to interfere in the 2016 election expanded their investigation. In a joint letter, Representatives Elijah E. Cummings and Eliot L. Engel, the ranking Democrats on the House Government Oversight and Foreign Affairs committees, requested documents from Flynn's consulting firm concerning a trip he made to Saudi Arabia in 2015. Flynn didn't report the trip when renewing his security clearance when he joined the Trump administration.
Flynn was fired byTrump on February 13 after just 24 days on the job. His termination came after it was revealed he misled Vice President Mike Pence about contacts he had with Russia's ambassador to the U.S., Sergey Kislyak.
Read more: Michael Flynn, Trump's ex-National Security Adviser, is target of new House inquiry related to his dealings in Saudi Arabia and the Middle East
Flynn also lied to the FBI about his contacts with Russia's Kislyak and the FBI "had him dead to rights on a felony false statement," said Whitehouse.
Whitehouse laid out his reasoning why he thinks Flynn is cooperating with the FBI. Former FBI Director James Comey "reported that one of the things the FBI does with cooperators is get them to go back and clean up areas of non-compliance," Whitehouse said "Flynn, who will never be hired by a foreign government again, went back and cleaned up his foreign agent filings."
In March, Flynn registered as a foreign agent, revealing that his consulting firm Flynn Intel Group Inc. received $530,000 to lobby the U.S. government on behalf of the Turkish government during the later months of the 2016 election. He also reported $45,000 he received for speaking at a 2015 event for Russian government news network RT.
Flynn is "the hole in a donut of subpoenas," Whitehouse said, referring to several subpoenas sent by the U.S. Attorney's Office in Alexandria, Virginia, in May to businesses that worked on contracts with Flynn after 2014.
Whitehouse also noted that Flynn was once "one of the most talkative people in Trumpland" and has now "gone absolutely silent."
"That is exactly what a prosecutor would strongly encourage a cooperating witness to do in order to avoid lengthy imprisonment," he said.
Whitehouse added that if Flynn is cooperating with the FBI "it could be a huge deal, because who knows what Trump has said to him? Both during the campaign and during the early days of the presidency."
Trump has also apparently been in touch with Flynn after he was fired "to tell him to 'Stay strong,'" Whitehouse said, "which in some circumstances could be looked at as manipulation of a witness, or obstruction of justice."
Trump tweeted last week that he is being investigated for obstruction of justice for firing former FBI Director Comey for continuing to pursue an investigation into Flynn and his foreign connections. The president's lawyers disputed Trump's tweet, saying he was merely repeating what had been reported in The Washington Post.
Flynn's lawyer Robert Kelner did not immediately respond to a request for confirmation about whether Flynn is cooperating with the FBI.