Michael Flynn — Who Led The 'Lock Her Up' Chant — Becomes The Fourth In Trump's Campaign To Be Charged With A Crime
Michael Flynn, who whipped up a Republican National Convention crowd into an anti-Hillary Clinton frenzy with a chant of "Lock her up," became the fourth member of President Trump's team to be charged with a crime on Tuesday and the second to admit guilt.
Flynn briefly served as Trump's national security adviser before resigning on February 13, not even one month into the administration's tenure. The resignation came in the wake of revelations that he had misled Vice President Mike Pence about conversations he'd had with Russian Ambassador Sergey Kislyak.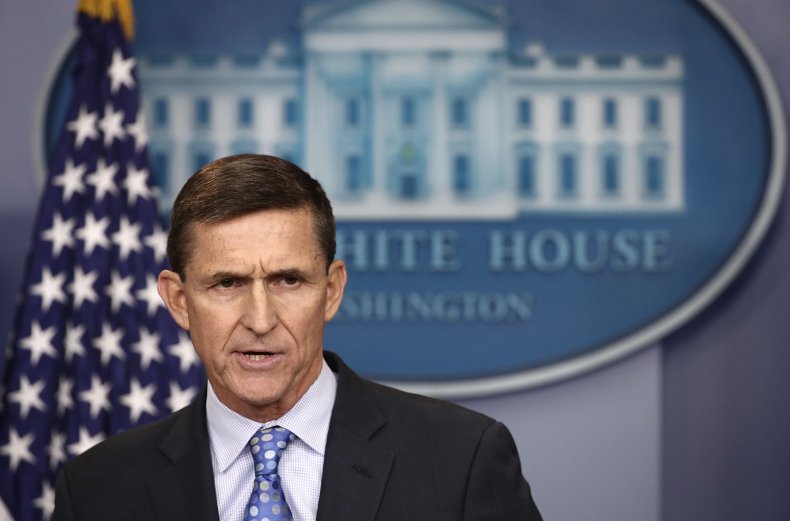 The retired Army General admitted to giving "incomplete information" about the details of a December telephone with Kislyak, falsely saying he the two had not discussed U.S. sanctions against Russia. Pence repeated those false statements several times in television interviews.
Then-acting Attorney General Sally Yates warned the White House that Flynn's misleading statements opened him up to potentially being blackmailed, but the Trump administration went forward with installing Flynn. Trump later fired Yates.
Flynn is now the fourth member of Trump's campaign team to be charged by Special Counsel Robert Mueller. Mueller charged Flynn with lying to the FBI.
In October, Mueller announced that George Papadopoulos, who served as a foreign policy adviser to the Trump campaign, had pleaded guilty to making false statements to the FBI about his relationship and interactions with foreign nationals purporting to have connections in the Russian government. Papadopoulos appears to be cooperating with the special investigation into Russia's involvement in the 2016 election.
Mueller has also indicted Trump's campaign manager Paul Manafort and his business partner Rick Gates, who also worked for the campaign. They were charged with 12 criminal counts, including conspiracy against the U.S. and conspiracy to launder money.
Manafort and Gates have pleaded not guilty to all the charges. Flynn pleaded guilty on Friday.
Michael Flynn — Who Led The 'Lock Her Up' Chant — Becomes The Fourth In Trump's Campaign To Be Charged With A Crime | U.S.