Michael Flynn's Influence on Trump Administration Still Visible in Ambassador Confirmation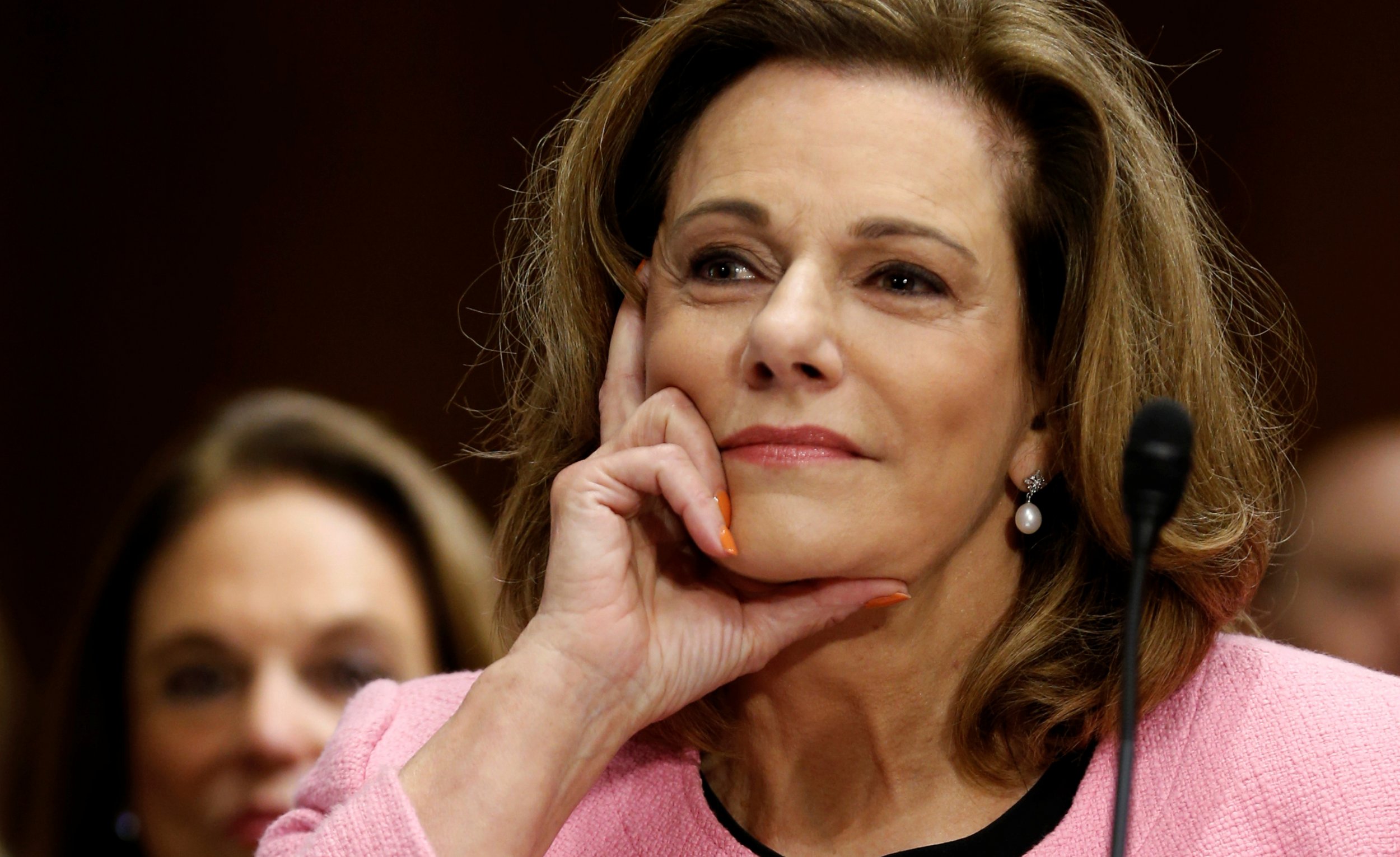 Fired National Security Adviser Michael Flynn is still exerting influence on the Trump administration with the confirmation of his former deputy K.T. McFarland as U.S. ambassador to Singapore, a key ally in Asia.
A Senate Foreign Relations Committee vote on Tuesday confirmed Kathleen Troia (K.T.) McFarland's nomination, which will head to the Senate floor for final approval. Confirmations are rarely voted down on the Senate floor.
Ranking Democrat Ben Cardin spoke out against McFarland's nomination, voted for by Republicans and some Democrats. "It does not appear that the nominee has been particularly careful or judicious in the statements she has made in the past," Cardin said, pointing out that "language is very important to be an ambassador."
Cardin pointed to a "substantial record of inflammatory statements," in his complaint, indicating that "her past record would make it difficult for her to serve" as a unifying force.
Chairman Bob Corker disagreed with Cardin, arguing that McFarland had explained she made many of these statements for their entertainment value while working at Fox News.
Related: Donald Trump Jr. and Kellyanne Conway lose Secret Service protection
In 2013, McFarland wrote a Fox News opinion piece praising Russia's defense assistance to Syria and Putin's support of authoritarian ruler Bashar Assad, dismissing President Barack Obama's 2009 Nobel Peace Prize."The world knows that [Russian President] Vladimir Putin is the one who really deserves that Nobel Peace Prize," her piece read.
Before joining the Trump administration as deputy national security adviser to President Trump last November, McFarland worked as a Fox News security analyst. She previously served as an aide to Henry Kissinger on the National Security Council (NSC) from 1970 to 1976 and in Ronald Reagan's White House as a spokesman for the Pentagon.
Previously McFarland has made controversial statements on Islam, Iran and torture. "I think there's only one thing to do, either bomb Iran or let Iran get the bomb," McFarland said in 2012. The same year on a segment of Fox News's Hannity McFarland said that even if waterboarding is torture "it's probably worth doing."
McFarland frequently spoke on Fox after Islamist extremist attacks, including those in France and Brussels. However, after a shooting in Munich in 2016, in which the perpetrator was not believed to be have been motivated by religion, she said on the network that Muslims were "taking advantage of our reluctance to hurt their feelings and that's why I think political correctness is getting people killed."
In May Politico reported that McFarland slipped Trump a printout of a hoax Time magazine cover about climate change while working in the White House.
Whether on purpose or by accident, the cover claiming to be from the '70s was a complete hoax debunked by Time magazine in 2013. The fake cover claimed to instruct readers "how to survive the coming Ice Age" and was contrasted with the 2006 cover about the problem climate change poses.
According to Politico, when Trump became upset about the fake cover and the media hypocrisy it seemed to show, his staff had to look into it and get him the truth before he said anything publicly.
Flynn brought on McFarland shortly after joining the Trump administration as national security adviser on November 18. "So proud & honored to have KT McFarland as part of our National Security team. She will help us #MAGA," Flynn wrote on Twitter November 25. Trump liked her Fox News appearances and she developed a connection with the president.
Flynn was fired less than a month on the job after Trump's inauguration after it was revealed he misled Vice President Mike Pence about his contacts with then–Russian Ambassador to the U.S. Sergey Kislyak during the transition between the Obama and Trump administrations.
Flynn later revealed that he had been working as a foreign agent and received $530,000 to lobby the U.S. government on behalf of the Turkish government during the later months of the 2016 election. He also reported $45,000 he received for speaking at a 2015 event for Russian news network RT, which American intelligence agencies believe may have played a part in Moscow's efforts to interference in the 2016 election.
McFarland didn't remain in the White House for long after Flynn was ousted. Trump's new national security adviser, H.R. McMaster, succeeded in having her removed from the NSC in April when she announced she would leave her post for the ambassadorship.
McMaster also succeeded in removing several other key Flynn allies from the NSC as well, including two over the summer.
For these reasons Cardin said he couldn't support McFarland's nomination for confirmation in the Senate Tuesday. "Given the range of strategic challenges across the globe that our country faces," he said, "it is vital that the U.S. ambassador is seen as a unifying figure."