Flynn Turning Against Trump Reminiscent Of 'Defining Moment' Of Nixon's Watergate, Former Prosecutor Says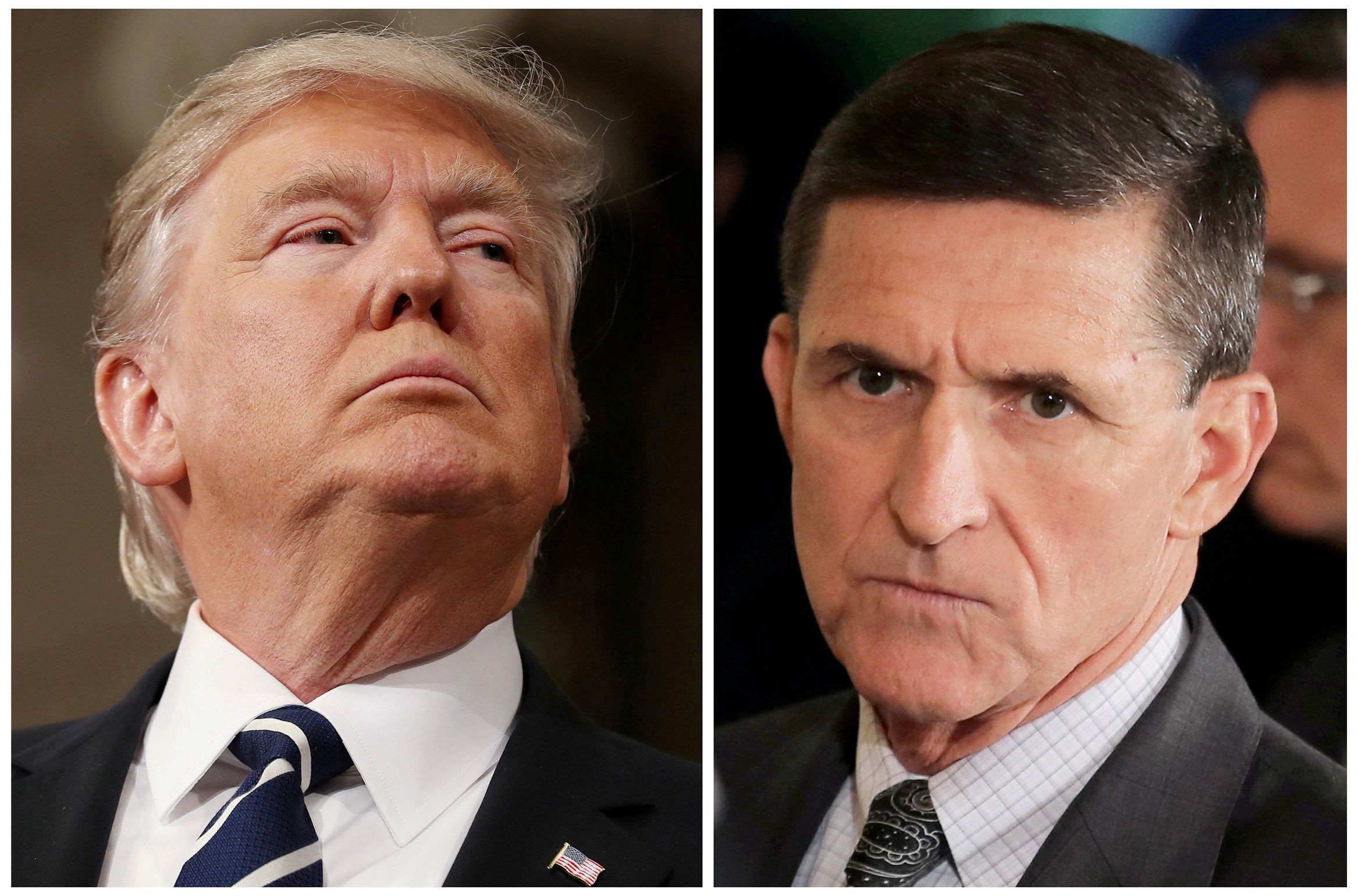 Another of the president's men has admitted guilt—the latest parallel between President Donald Trump's mushrooming Russia scandal and the nadir of the American presidency, Richard Nixon's Watergate.
The guilty plea on Friday of Michael Flynn, Trump's former national security adviser, closely resembles the "defining moment" of the earlier scandal in one key way. Like Flynn, Watergate burglar James McCord flipped and began cooperating with investigators after being threatened with a long prison sentence.
Flynn faces up to five years in prison for lying to the FBI about his conversations with a Russian ambassador during the presidential transition. McCord—one of the five Watergate burglars who broke into Democratic National Committee headquarters on June 17, 1972—was facing a 25-year sentence before he agreed to cooperate with the probe by Judge John Sirica, said attorney Nick Akerman, a prosecutor in the Watergate investigations.
"He didn't want to spend the rest of his life in jail. That was the defining moment, really," Akerman told Newsweek. "Same principle here. Flynn could be charged with a whole series of very serious felonies, and he has obviously decided it was better to plead guilty to the FBI and to avoid charges under other felonies and to cooperate.
"You can rest assured that puts Trump and or his family in hot water," Akerman added. "There's a lot of things he was privy to. I'm sure he's been fully debriefed at this point."
Others charged in the Russia probe may follow in Flynn's footsteps to avoid huge prison sentences, the Watergate prosecutor said.
"They are going after [Paul] Manafort, who could wind up with a large prison sentence. It's similar to that," Akerman said. "They are forcing him to ultimately cooperate."
Of course, the Russia probe is not Watergate, which led to convictions and the resignation of a president. Not yet, at least. But there are similarities: cover-ups, lies, the firing of a key investigator and embattled White House spokesmen. And, like then, the current investigation will turn on who sings.
In Nixon's case, at least, the cover-up was worse than the crime. The 37th president's demise came after a tape recording revealed that he ordered the FBI to "stay the hell out of" investigating the Watergate building break-in, which was linked to his re-election committee.
Sound familiar? In February, Trump tried to steer the FBI away from investigating Flynn.
"I hope you can see your way clear to letting this go, to letting Flynn go. He is a good guy," Trump told former FBI Director James Comey, according to a memo cited by The New York Times. "I hope you can let this go."
Watergate and the Russia probe, of course, differ in that Nixon's scandal was entirely domestic in nature: a burglary, White House tapes, illegal campaign contributions, a cover-up. Trump's growing scandal involves possible election interference by a foreign nation, collusion with that country, stolen emails and computer-assisted micro-targeting to suppress votes for Hillary Clinton, Akerman said.
"In some ways," he said, "this is Watergate on steroids."