What's Next for Michael Flynn? Ignoring Russia Subpoena Won't Make Investigation Go Away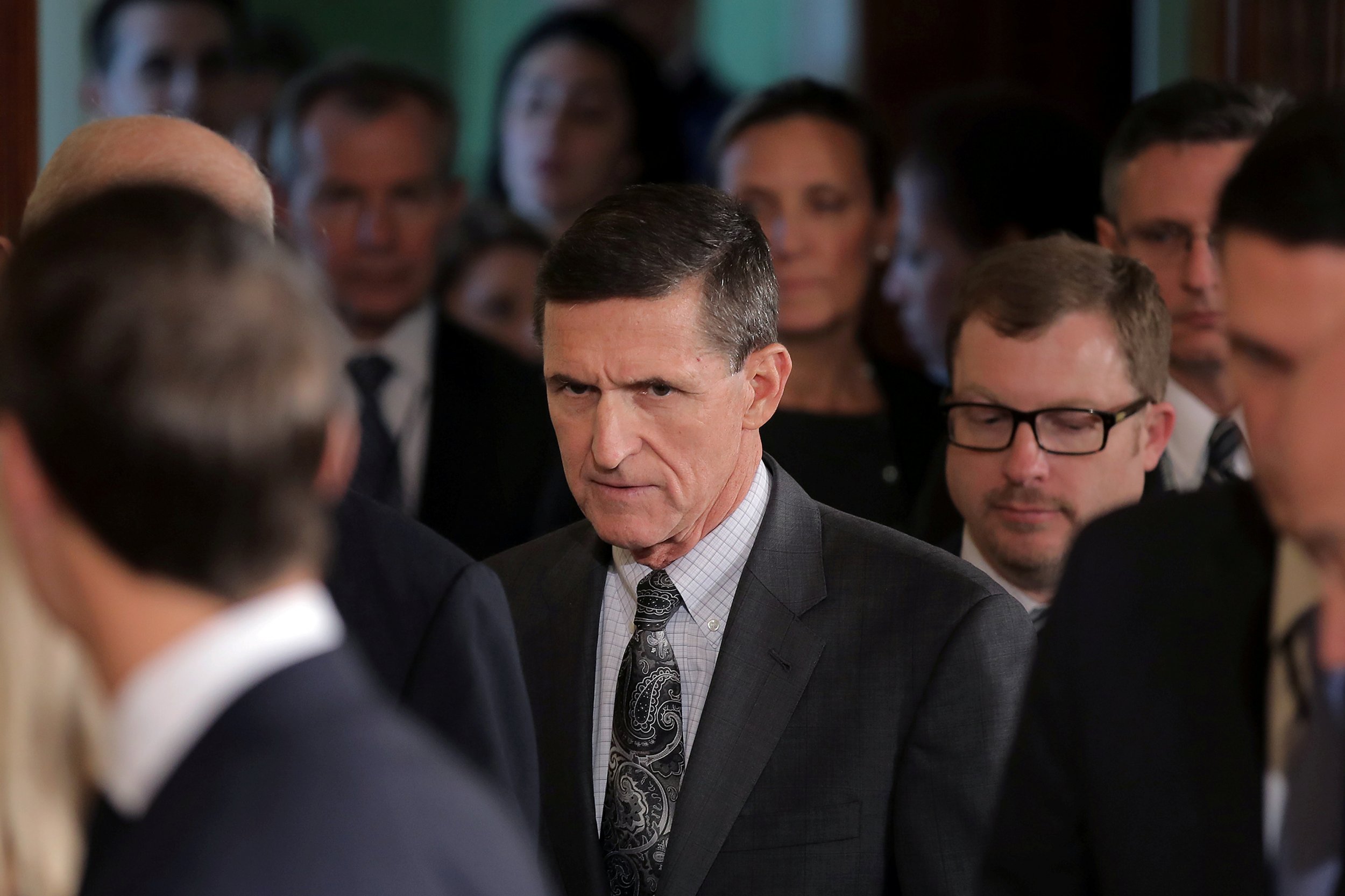 Former national security adviser Michael Flynn is reportedly refusing to comply with the Senate Intelligence Committee's investigation of potential ties between Russia and Donald Trump's campaign. According to his lawyer, Flynn will not honor a subpoena for his private documents that was issued by the committee.
"We'll figure out on General Flynn what the next step, if any, is," Republican Senator Richard Burr told reporters on Thursday.
Related: How Trump's Flynn plea to Comey offends the Constitution
According to Politico, however, Burr later said that his comments may have been "premature" and that Flynn still had time to respond to the subpoena. "We have not gotten the definitive answer," Burr clarified. "Michael Flynn has not cooperated with the committee up to this point."
But isn't the whole point of a subpoena that is has to be honored? Will Flynn not be breaking the law if he refuses to comply with the Senate Intelligence Committee?
Typically, if one were to ignore a subpoena, one would be charged with contempt of court, but it may not be so simple in Flynn's case. The efficacy of subpoenas issued by the federal government is questionable. There's simply too much red tape to ensure compliance.
"The problem is enforcing them," Stanley Brand, a lawyer who has represented individuals under congressional investigation, told Politico. "They can go the civil route in the Senate, but that's a lengthy process. That can take a year or more. They could go under the criminal statute, but that's sort of unavailing because by the time that gets decided, it'll be the next Congress."
In 2016, House Republicans issued a subpoena to Bryan Pagliano, Hillary Clinton's former technology aide, and voted to find him in contempt when he failed to comply. They were still unable to secure testimony. In February, House Oversight Chairman Jason Chaffetz asked Attorney General Jeff Sessions to look into the issue. Pagliano's lawyers have said that Chaffetz's demand "betrays a naked political agenda." It was announced on Thursday that Chaffetz will leave Congress in June.
As was the case with Paglian0, the Senate would determine whether to hold Flynn in contempt of Congress. Considering the allegiance the Republican-controlled Senate has demonstrated toward Trump, it's anything but a sure thing they would vote to charge Flynn. Nevertheless, doing so wouldn't guarantee immediate compliance, as it didn't with Pagliano.
In other words, it's very difficult for Congress or the Senate to force compliance, which underscores the importance of the FBI probe. It was announced Wednesday that a special counsel, Robert Mueller, had been selected to lead the FBI's investigation. Flynn may be able to skirt congressional or Senate inquiries, but it won't be as easy to outmaneuver Mueller's probe, which has wide latitude and answers to the deputy attorney general who appointed him, Rod Rosenstein.
In case you're worried about the mental toll all of this legal pressure is taking on Flynn, don't worry. After a meal on April 25, Flynn reportedly said that Trump sent a message encouraging his former national security adviser to "stay strong."