Former national security adviser Michael Flynn has asked a U.S. Appeals Court in D.C. to force the U.S. District Court judge overseeing his case to grant the Department of Justice's motion to dismiss his case.
Flynn had previously pleaded guilty to lying to the FBI about his communication with a Russian diplomat involving sanctions placed against Russia by the Obama administration for the country's interference in the 2016 U.S. presidential elections.
Now, Flynn's appeals court request comes a week after U.S. District Court Judge Emmet Gael Sullivan slowed down DOJ attempts to drop the case against Flynn by pledging to schedule a period for soliciting amicus curiae (friend-of-the-court) briefs from outside parties who wish to comment on the federal government's desire to dismiss its charges against Flynn.
Amicus curiae briefs are rarely sought in criminal cases, legal experts have noted, as is the DOJ seeking to dismiss a case after a defendant pleads guilty.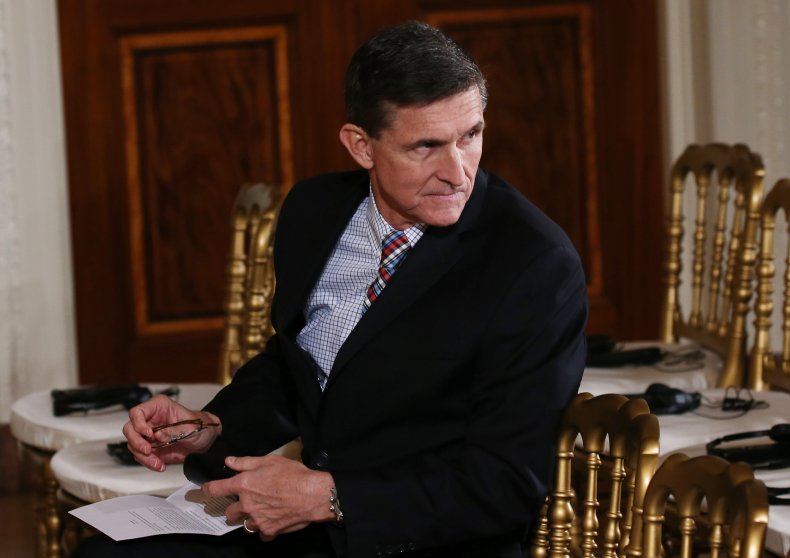 Flynn's Monday request to the appeals court claims that the DOJ only moved to dismiss his case "after an internal review by United States Attorney Jeffrey Jensen unearthed stunning evidence of government misconduct and General Flynn's innocence."
This alleged evidence includes claims that "recently disclosed material" shows that former FBI Director James Comey violated "known protocols" in deliberately having his agents question Flynn on January 24, 2017 in order to "get [Flynn] to lie so we can prosecute him or get him fired," according to Flynn's request.
On May 7, 2020, the U.S. Justice Department, under the leadership of Attorney General William Barr, moved to drop all charges against Flynn. The DOJ argued that Flynn lying to the FBI wasn't a crime because the FBI was allegedly not conducting a "viable counterintelligence investigation," hence there was no FBI investigation for Flynn's lies to materially harm. However, the final report on Russia's interference in the 2016 presidential election compiled by Former DOJ Special Counsel Robert Mueller said that Flynn's falsehoods materially harmed his investigation.
Flynn's request also alleges that Sullivan cannot be a "neutral arbiter of matters the parties present" because he has previously shown hostility to Flynn during a December 17, 2018 hearing when Sullivan told Flynn, "Arguably, you sold your country out," and "I'm not hiding my disgust, my disdain, for this criminal offense."
In addition to wanting to drop his case, Flynn wants the appeals court to vacate Sullivan's solicitation for amicus curiae briefs and to reassign any further legal proceedings to be reassigned to another district judge.
Flynn's appeals court filing says the district court "exceeded its authority and egregiously abused its discretion" by not simply carrying out he DOJ's dismissal and adds that Sullivan sought to "propose contempt and perjury charges against General Flynn" by soliciting outside briefs on his case.
Newsweek reached out to the DOJ and the ACLU for comment. This story will be updated with any response."