Michael Flynn's Business Associates Subpoenaed in Russia Investigation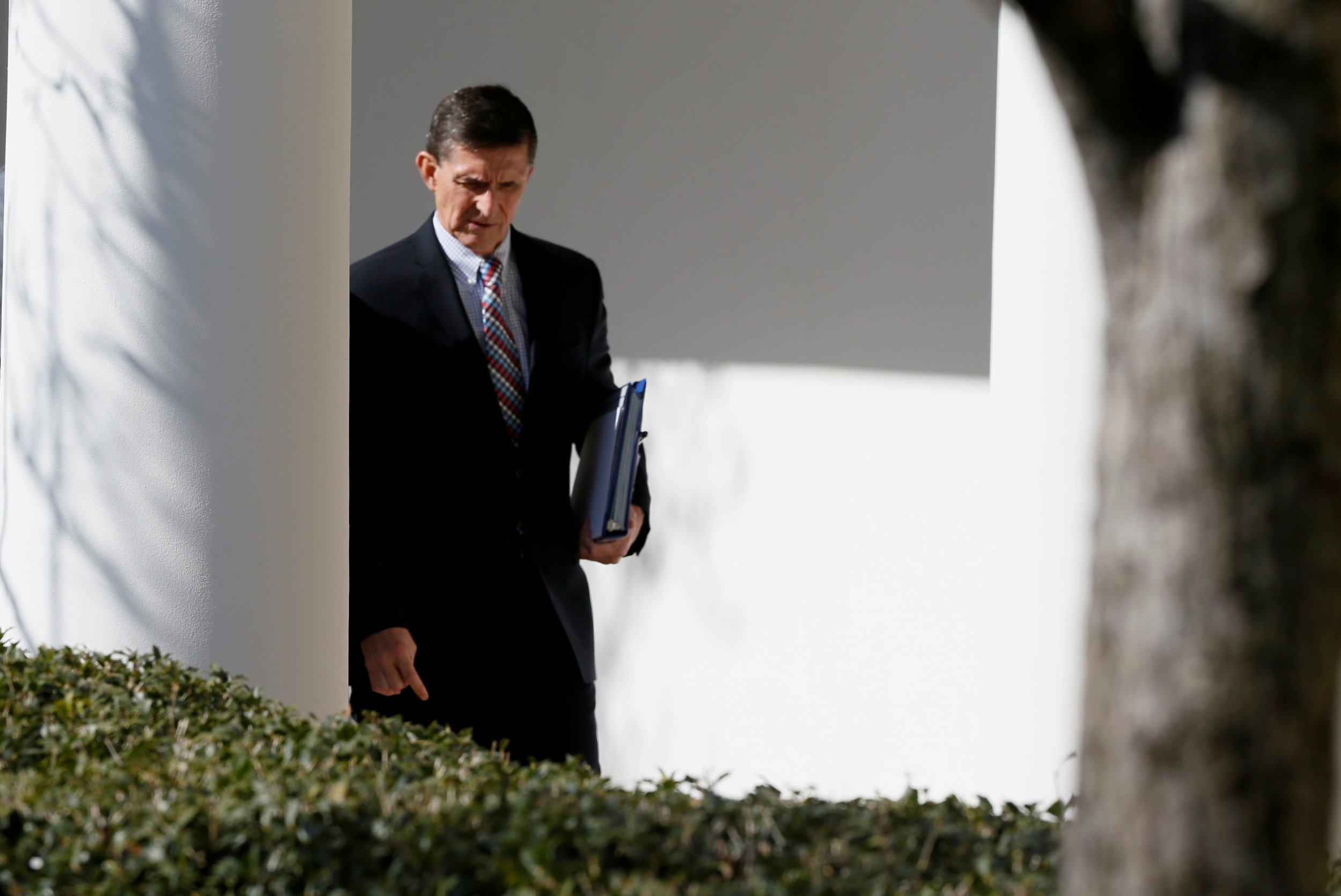 Federal prosecutors have subpoenaed the business records of President Donald Trump's former National Security Adviser Michael Flynn, according to reports published Tuesday just hours before Trump fired FBI Director James Comey who was investigating possible ties between Trump's campaign and Moscow.
The court orders were sent by the U.S. Attorney's Office in Alexandria, Virginia, to businesses that worked on contracts with Flynn after 2014 when he was forced out as director of the Defense Intelligence Agency, sources familiar with the investigation told CNN.
The subpoenas are connected to FBI and U.S. Justice Department probes of Russian interference in the U.S. election.
After being forced into retirement Flynn established the Flynn Intel Group Inc. consultancy in 2014 to handle "current and emerging client risks." In March Flynn registered as a foreign agent revealing that his firm received $530,000 to lobby the U.S. government on behalf of the authoritarian Turkish government during the later months of the American election.
For months Flynn didn't report this payment to the U.S. government or another $45,000 he received to speak at a 2015 gala held by RT, a Russian government news network the U.S. Intelligence Community has accused of working to sway the 2016 election.
Read more: Trump became enraged by probes into Russian interference before firing Comey, aides say
"As a former military officer, you simply cannot take money from Russia, Turkey or anybody else," said Utah Republican Jason Chaffetz, chairman of the House oversight committee, in late April. "I see no data," Chaffetz added, "to support the notion that General Flynn complied with the law." The Pentagon's inspector-general has also launched an investigation into the payments.
"As has previously been reported, General Flynn briefed the Defense Intelligence Agency, a component agency of DoD, extensively regarding the RT speaking event trip both before and after the trip," Flynn's attorney Robert Kelner has said in a statement about the payment.
Flynn, who was Trump's national security adviser for the first 24 days of his presidency, was fired on February 13 after it was revealed he misled Vice President Mike Pence about his contacts with Sergey Kislyak, Russia's ambassador to the U.S..
In February intelligence leaks revealed that during their phone calls Flynn indicated to Kislyak that Russia could expect Trump to lift sanctions that his predecessor President Barack Obama had imposed on the Russian government after America's intelligence community concluded that Moscow had interfered in the 2016 U.S. presidential election. He concealed this from Pence, but subsequent FBI interviews concluded Flynn didn't conspire to deceive the vice president.
Earlier this week former acting U.S. Attorney General Sally Yates testified in the Senate that she warned the White House that Flynn was vulnerable to blackmail over his false statements about his talks with the Russian ambassador.
The subpoenas were made on behalf of a grand jury investigating potential criminal conduct related to alleged Russian interference in the 2016 election. The group is looking specifically at Flynn's business dealings before he was appointed to the Trump administration.