Silicon Valley Titan Accused of Sex Assault Fires Back in Countersuit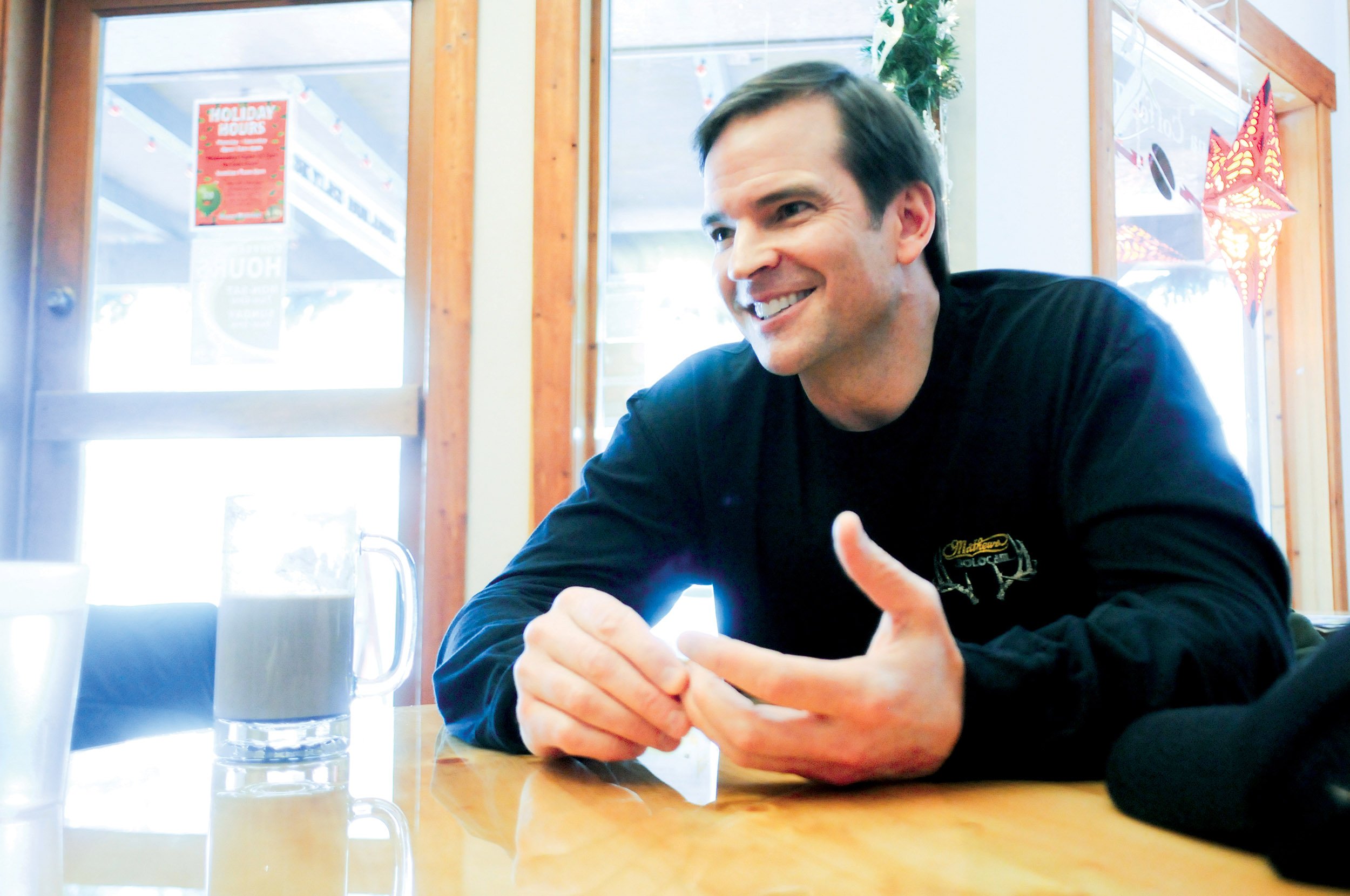 Updated | On Sand Hill Road in Menlo Park, California, where the parking lots gleam with late-model luxury vehicles, Michael Goguen was a wheeler-dealer venture capitalist who had made Forbes's "Midas" list twice in the past two years for his golden touch with a long list of tech startups and established companies. In Whitefish, Montana, where he owns a sprawling house, he was known as a family man and philanthropist, who bankrolled the local search-and-rescue helicopter and forked over $2 million to employ two detectives to run the Internet Crimes Against Children Task Force, which assists in investigations into technology-facilitated child sexual exploitation, in two Montana counties.
But Goguen has now been accused of spending time after hours and away from the kids indulging some dark urges. The just-sacked Sequoia Capital VC turned 52 last week and got a nasty birthday gift in the form of a lurid breach-of-contract suit by Amber Laurel Baptiste, a self-described trafficking victim who claims he regularly assaulted her for 13 years after first encountering her at a strip club.
Baptiste, now reportedly 35 or 36, says she was trafficked into the U.S. from Canada at the age of 15 and put to work in strip club in Texas, where in 2001 she says she met Goguen. She claims he later seduced her with promises that he would help her escape from a sex-trafficking ring that, the suit states, "held her in perpetual debt," and the two then commenced a long-term relationship that she says was physically and emotionally abusive, even while he went through several marriages.
After a decade, Baptiste says, she negotiated a settlement with Goguen, which he signed in May 2014, agreeing to pay her $40 million. The money was to be paid into two companies headed by Baptiste, one of which was a nonprofit, incorporated in Los Angeles, called Every Girl Counts.
In a countersuit filed this week, Goguen, a thrice-married father of at least five children, including teenage daughters, says it was to protect those children that he agreed to fork over four $10 million payments to keep them from reading particulars about his and Baptiste's sex life—like a tales of repaired anal tears and other lurid details that are now front page news in the global tech and business press.
"These horrific allegations against me come at the end of a 10-plus year romantic relationship that ended badly," Goguen said in statement through his lawyers.
In her lawsuit, Baptiste charges that Goguen "abused her sexually, physically and emotionally for over 13 years." Goguen admits that he signed a contract to pay her $40 million, which she says was "as compensation for the horrors she suffered at his hands."
Baptiste sued Goguen for breach of contract because, her suit claims, "after paying her $10 million, Mr. Goguen refused to honor the rest of his agreement."
Among the "horrors" she claims to have been subjected to is a seven-inch anal tear that required surgery in a London clinic. Goguen's countersuit depicts their relationship as consensual. She was "at all times a willing and enthusiastic sex partner," his suit claims.
His countersuit includes what he says are copies of texts in which Baptiste professes her love for and attraction to him. In one, she describes the aforementioned injury. "We inserted something where in a place it was not meant to go and That [sic] tissue tore. It is not a big deal. It is part of life.… If it had been a stranger I may have had a meltdown."
A source close to the case contended that those emails and texts don't show Goguen's side of the conversations, and are examples of so-called battered wife syndrome, in which some women remain emotionally attached to their abusers.
Baptiste's attorney Patricia Glaser told Newsweek Goguen and his lawyers drafted the $40 million agreement "and begged her to sign it, that's in writing. He then paid $10 million and then reneged. Really! And he's saying that's extortion. Oh, come on."
Glaser, who says she hopes to "get to trial as soon as possible," is no stranger to the other side. She represented game show host Bob Barker against sexual harassment claims and, more recently, Silicon Valley multimillionaire CEO Gurbaksh Chahal, who got a reduced misdemeanor charge in a notorious domestic violence case in which he was videotaped beating his girlfriend in his penthouse for half an hour.
"Don't you find it curious that he was fired [by Sequoia] immediately?" Glaser said of Goguen, who also forfeited 10 board seats. "You say to yourself, What's that about?"
In a statement through his lawyer Goguen said of the firing: "This matter is purely personal and has no connection to Sequoia. My departure from there allows me to focus with full force on clearing my name and vigorously pursuing justice."
The Goguen fiasco is the latest but most scandalous legal action in a gender war underway in and around Silicon Valley, where 96 percent of the venture capitalist principals are male. Goguen, who has degrees in electrical engineering from Cornell and Stanford, joined the firm in 1996. Female entrepreneurs and women in tech have complained about the Bay Area VC's culture of excluding and not supporting women, a systemic problem that Newsweek covered in depth last year.
Sequoia, like most of the major VC firms, has no female partners, and in fact, its lead partner when asked about that, claimed the firm would have to lower its standards to get more females. In 2015, of the 204 Bay Area startups that received so-called series A funding—critical large early investment chunks, typically ranging from $2 million to $10 million, only 8 percent, or 16 firms were led by women, a 30 percent decrease from 2014, according to new data.
Correction: This story originally erroneously included a link to a website for Every Girl Counts, which is a separate organization than the one referenced in the story. The link has been removed.