Michael Gove: I'm 'Glad' Economic Bodies Don't Back Brexit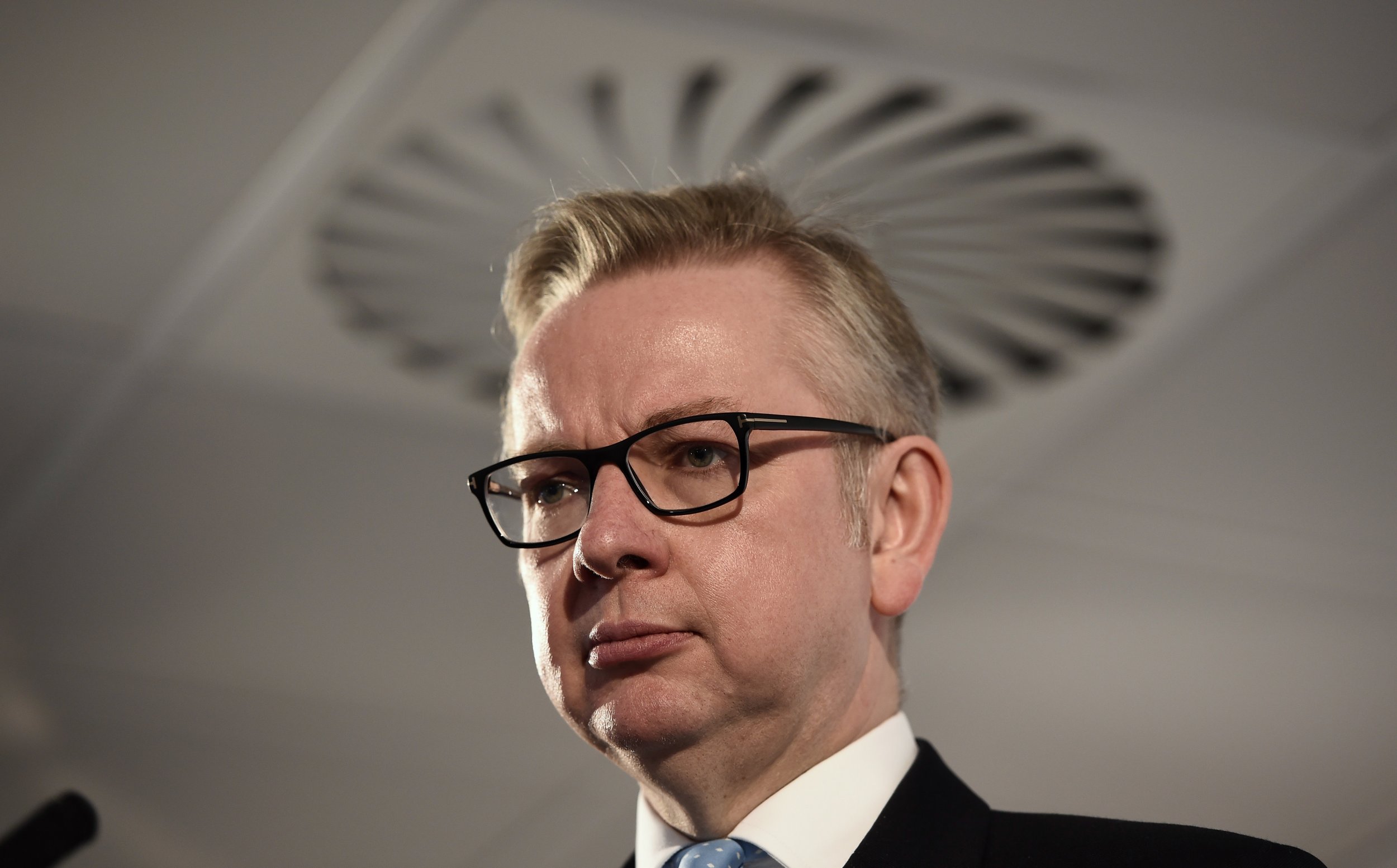 Brexit campaigner Michael Gove has said he is "glad" campaigners for a "Leave" vote in Britain's European Union referendum do not have the support of any major economic institutions because such bodies have made mistakes before.
Unable to name, in a Sky News interview Friday, a single independent economic body that backed a vote to take Britain out of the EU, Gove, who serves as Britain's justice secretary, said, "If you're talking about some of the independent economic authorities who've already weighed into the debate, they're people who've been wrong in the past.
Economic bodies like the International Monetary Fund and the Organisation for Economic Co-operation and Development have said that Britain would be better off voting to stay in the bloc.
"I'm glad that all these organizations are not on my side," Gove said, adding that he would prefer to have the support of ordinary businesspeople.
He also said that many economists weighing in on the "Remain" side in the referendum had previously argued for Britain to join the EU's single currency, the euro. Those arguing that Britain should leave the EU say this would have been disastrous, given the crisis that hit the eurozone at the end of the last decade.
"I think the people in this country have had enough of experts from organizations with acronyms saying they know what is best and getting it consistently wrong," he said.
The justice secretary said he was on the side of the "people" over the "elites" and noted that regardless of viewers' political beliefs, the referendum was a rare opportunity to take back democratic control over Britain's laws.
"I think this is an opportunity not just to have democracy in action but an opportunity to strengthen and reinvigorate our democracy," Gove said. Addressing those in powerful positions in the EU, he said, "I'm sorry, you've had your day. Unelected, unaccountable elites; it's time to say, 'You're fired.'"
But Charles Falconer, a former Labour Party cabinet minister and campaigner for "Remain," told reporters after the debate, "Every single forecaster with the exception of 'economists for Brexit' are saying that there'll be a drop in our trade, a drop in our GDP and, as a result, a big hole in our finances [if we leave the EU]."
He added, "If those figures are wrong, tell us why they're wrong. And he never told us why they were wrong."