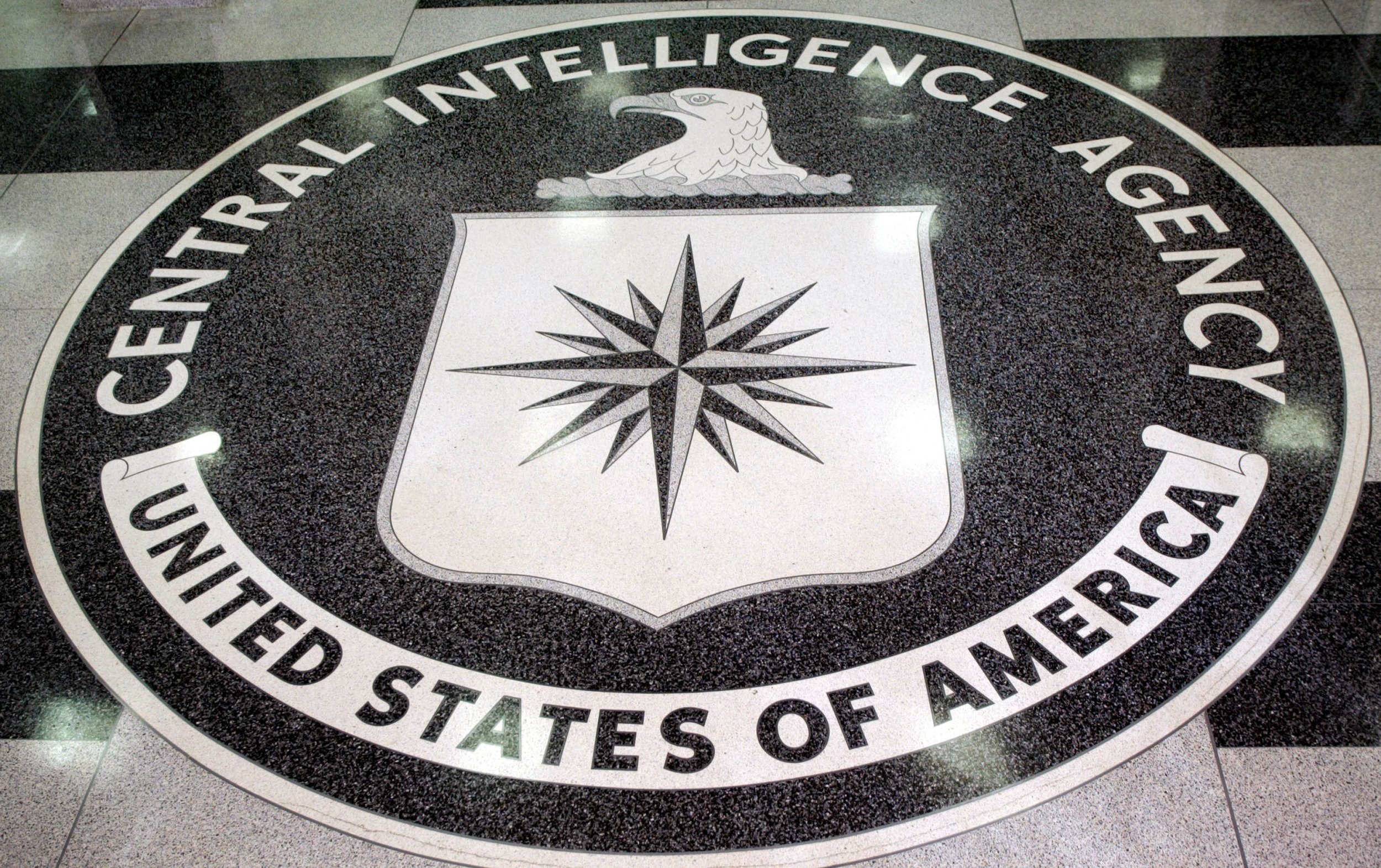 Updated | Ask Australian authorities about Michael Hand, and you get a big collective shrug. The fugitive former Green Beret and onetime CIA operative went missing 35 years ago after his mysterious, scandal-drenched bank went bust following the alleged suicide of his Australian business partner, Frank Nugan. A subsequent official commission "found evidence of money-laundering, illegal tax avoidance schemes and widespread violations of banking laws," according to The Sydney Morning Herald.
But now he's suddenly popped up under a new name in Idaho, insisting he did nothing wrong, and Australian authorities seem in no rush to get him back.
Officially headquartered in Hong Kong and chartered in the Cayman Islands during the Cold War, Nugan Hand had a roster of top ex-military officials and CIA figures that attracted suspicion that it was deeply involved in unsavory activities. "Over the years, the two words Nugan Hand became shorthand for drug-dealing, gun-running, organised crime and clandestine intelligence activities," The Sydney Morning Herald wrote this week.
"Nugan Hand had enough generals, admirals, and spooks to run a small war," the late Wall Street Journal investigative reporter Jonathan Kwitny wrote in his definitive 1987 book about the bank, The Crimes of Patriots: A True Tale of Dope, Dirty Money, and the CIA. Nugan Hand, he wrote, was "a giant theft machine" involved in CIA operations from Angola to Iran. In Saudi Arabia, where interest-charging banks are illegal, it acted as a cash depository for American expats.
In 1976, the attorney general of New South Wales, Frank Walker, launched an investigation into Nugan Hand, saying the bank had engaged in "serious crimes...and it wasn't just in Australia. It was all over the world where this bank was operating."
But nothing came of the inquiry. "I think it is a very pertinent question as to why nothing was done about it," Walker was quoted as saying in Merchants of Menace: The True Story of the Nugan Hand Bank Scandal, a recent book by the Australian documentary filmmaker Peter Butt. "I think the reason nothing was done about it was the nature of the people on the board of the Nugan Hand bank. They were very senior military officials of United States of America and they certainly weren't going to be investigated by the American government."
When Nugan's body was discovered behind the wheel of his Mercedes off a highway 100 miles west of Sydney in 1980, police rifling through his pockets found the business card of William Colby, a former CIA director and Saigon station chief who was the bank's legal counsel. Another partner in the venture, Bernie Houghton, was a former U.S. Air Force intelligence operative and Vietnam War contractor who was close friends with several ranking CIA officials.
Hand, dodging a flurry of warrants on charges of obstructing justice and business fraud, went underground after the bank's collapse, which stripped depositors of a reported $50 million. In December 1982, Australian police were tipped that he was working with the CIA in Honduras to overthrow the leftist Sandinista government in Nicaragua and sent a three-man delegation to Washington to ask for the FBI's help in getting him back. The FBI "said it couldn't assist," according to a confidential cable from Australia's D.C. embassy to "Scorpion," code name for Harvey Barnett, chief of the Australian Security Intelligence Organisation, its foreign intelligence-gathering service.
And then Hand disappeared again. When an Australian magazine dug up an address for him in Bellevue, Washington, in 1991, authorities in Canberra expressed little interest in him. "The overwhelming lack of interest in Mr. Hand is astonishing," The Canberra Times wrote in April of that year. "Mr. Hand does not appear to be on the active-investigation list of any Australian law-enforcement or regulatory body. The Canberra Times has approached several of these in the past 10 days but has been unable to find one that was particularly interested in locating Mr. Hand, let alone seeing him return to Australia."
The same response came last week when a TV crew from Australia's 60 Minutes discovered Hand living under a different name in Idaho Falls and running Tops Knives, a business that manufactures knives "for U.S. military clients, including Special Operations personnel," according to an Australian Associated Press report. Confronted in a local shopping mall, Hand—who has changed his name to Michael Fuller—refused comment, but his company issued a statement Monday saying accounts of him as a fugitive and criminal were "untrue and inaccurate." He fled Australia years ago because of "death threats," says Tops Knives Marketing Director Craig Powell. "While we empathize with those who lost money, as with any investment, Michael Fuller is not to blame."
Once again, Australia is not rushing to get Hand back. "As a matter of longstanding practice, the Australian Government does not disclose whether it has made, or intends to make, an extradition request to a foreign country until the person is arrested or brought before the court in a foreign country pursuant to that request," a spokesperson for the Australian Attorney-General's Department tells Newsweek in a statement.
The FBI could not be immediately reached to answer whether it intended to arrest Hand. It has declined to comment on Hand in the past. In 1982, the CIA, rattled by media reports tying it to his bank personnel's alleged drug-running and attempts to undermine Australian Prime Minister Gough Whitlam, issued an unusual rebuttal. "The CIA," a spokesman said, "has not engaged in operations against the Australian government, has no ties with Nugan Hand and does not involve itself in drug trafficking."
This week, a spokeswoman for the Australian Federal Police declined to confirm or deny if it was pursuing him, saying: "The AFP will assess any information that is provided in relation to this matter including liaising where appropriate with our Australian and international law enforcement partners."
Powell, Hand's spokesman, notes that his colleague "was never charged with any crime or arrested and has not been extradited because he did not commit any crimes in conjunction with this incident."
Correction: A previous version of this story said the CIA had not commented on Nugan Hand.