Michael Jackson Accusers Say Dave Chappelle Is 'Shaming Abuse Victims' in Netflix Special
Dave Chappelle is under fire for his new comedy special that came out on Netflix on Monday, after he discredited two of Michael Jackson's accusers during the show.
In one segment of the special, Dave Chappelle: Sticks & Stones, Chappelle discusses the Michael Jackson documentary Leaving Neverland. "I don't believe these m*****f******," Chappelle says, referring to Wade Robson and James Safechuck, the men who allege that Jackson abused them when they were children in the documentary, "I do not believe them."
Wade Robson and James Safechuck responded to Chappelle in an interview with TMZ on Tuesday. "He can say whatever he wants," Robson told TMZ. "It reveals him, not us." Safechuck added, "I'm heartbroken for all those children who look to see how they will be received when they finally find the courage to speak out about their sexual abuse. I just want to reach out to other survivors and let them know that we can't let this type of behavior silence us. Together we are strong."
In addition, Robson's lawyer Vince Finaldi said in the interview, "Although Mr. Chappelle is entitled to his opinions, however misinformed they may be, it's unfortunate that he has chosen to use his platform to shame sexual abuse victims, and spread his ignorance of sexual abuse and the way it is perpetrated upon children, in an attempt to resurrect his career."
"This is the worst time ever to be a celebrity. You're gonna be finished. Everyone's doomed," Chappelle told the crowd at the beginning of the stand-up special, taking aim at a callout culture that holds public figures accountable for causing offense.
Chappelle also claimed in his show that he doesn't believe Robson and Safechuck because Macaulay Culkin, who spent time at Jackson's Neverland Ranch as a child, testified at Jackson's 2005 criminal trial that he was not abused by Jackson and did not witness Jackson abuse anyone else. Jackson's estate categorically denies all the allegations.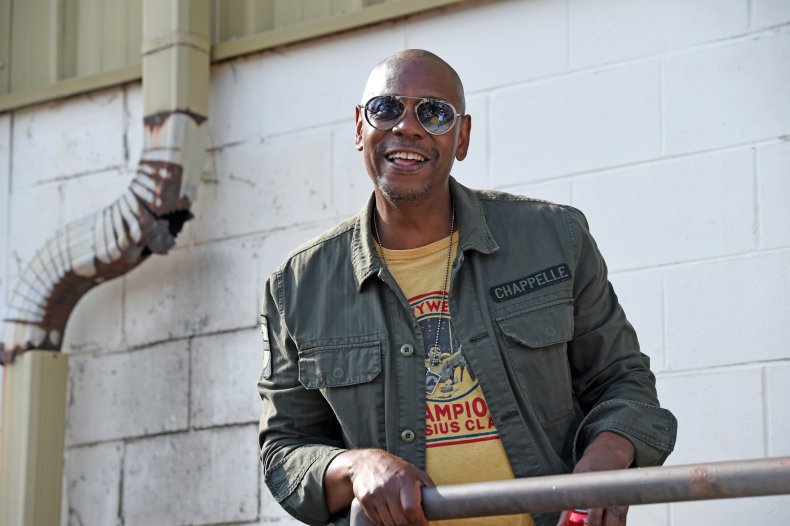 In a statement shared with TMZ, co-executor of Jackson's estate John Branca said:
"We agree with Dave Chappelle – these guys are damn liars. After years of exploiting Michael's generosity, they waited until he was gone and unable to defend himself before accusing him. They did this in secrecy. They did not do any independent investigation...They interviewed only two guys out of the thousands who visited Neverland – oh, and surprise surprise – they are the only two with lawsuits for hundreds of millions of dollars. Why wasn't their financial interest disclosed? The whole documentary is bogus. Robson and Safechuck are liars and they know the truth, which is why Dave's comedy touched a nerve."
Robson and Safechuck first met Jackson when they were children, and danced on tour and starred in advertisements alongside the Thriller singer. However, they allege they were sexually abused by the icon at his infamous ranch Neverland, where they often shared a room alone with Jackson.
If you or someone you know has been affected by sexual violence and need to talk, please reach out to:
RAINN: https://rainn.org 1-800-656-HOPE (4673)