Michael Jackson Boycott: 'The Simpsons' and More Pull Support After HBO's 'Leaving Neverland' Documentary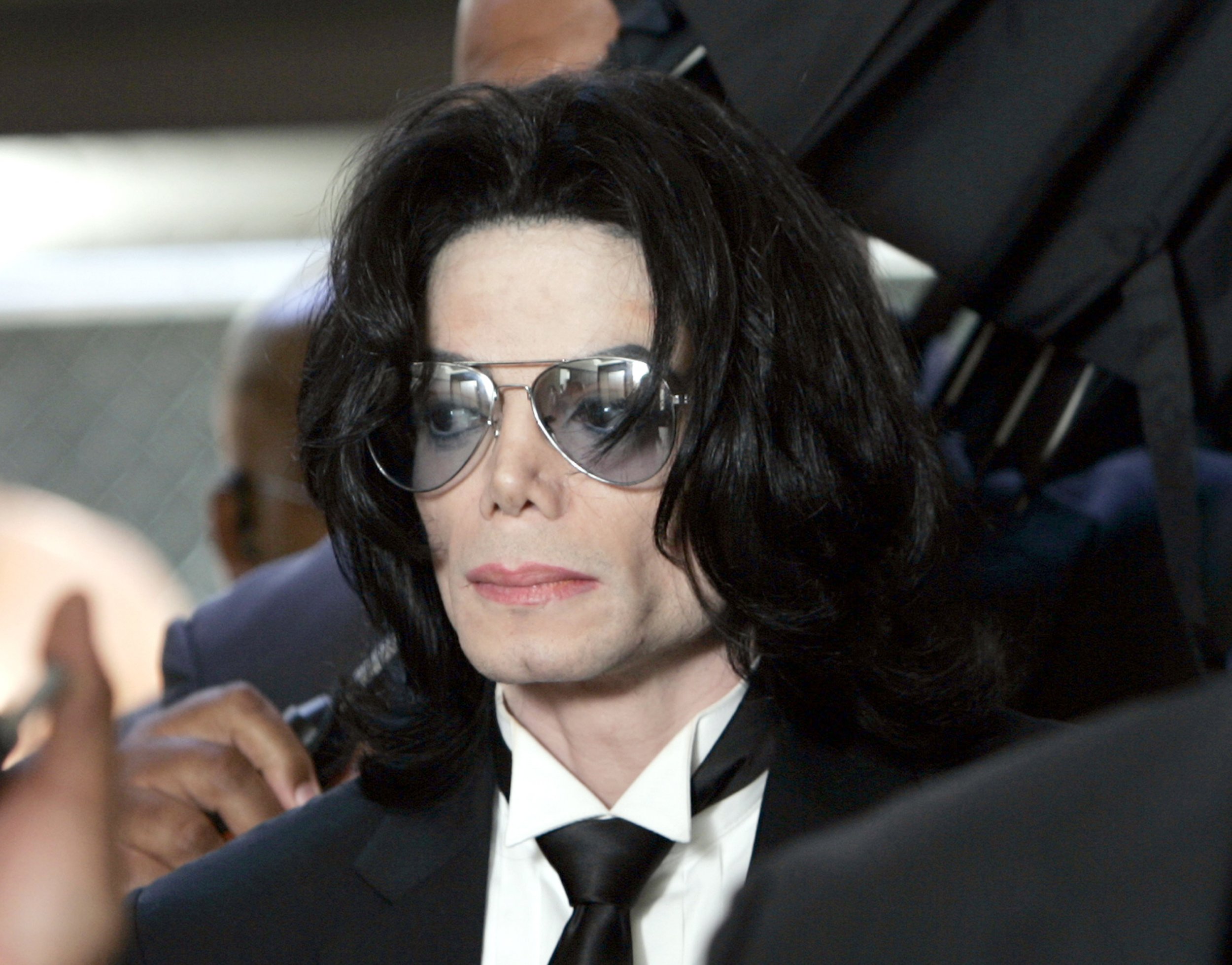 After HBO's documentary on Michael Jackson, Leaving Neverland, in which two men accused the pop star of sexually assaulting them when they were children, The Simpsons is pulling an episode that featured the singer, joining a growing boycott list.
In September 1991, Jackson appeared on a Season 3 episode of the acclaimed animated series, called "Stark Raving Dad." Homer encounters a mental health patient named Leon Kompowsky (Jackson) who believes he's the "Thriller" singer. For years, fans were not sure whether Jackson had actually voiced the character. He was credited as John Jay Smith.
"He has the voice of someone doing a Michael Jackson bit. He did the show, he didn't want credit for it—it was some kind of deal with his record company or whatever," Simpsons creator Matt Groening told The Weekly in 2018.
James Brooks, an executive producer of The Simpsons, told The Wall Street Journal on Thursday that he and the show's creators decided to remove the episode from circulation after viewing Leaving Neverland.
"The documentary gave evidence of monstrous behavior," Brooks said. "The guys I work with—where we spend our lives arguing over jokes—were of one mind on this. It feels clearly the only choice to make."
"This was a treasured episode. There are a lot of great memories we have wrapped up in that one, and this certainly doesn't allow them to remain. I'm against book burning of any kind. But this is our book, and we're allowed to take out a chapter," he said.
The Simpsons is far from the first to pull its support from Jackson since the documentary aired. According to CNN, radio stations in Canada and New Zealand have removed Jackson's entire catalog from its playlists.
MediaWorks, a top network in New Zealand that with nine radio brands, released a statement announcing its decision to remove Jackson's music from rotation.
"Michael Jackson isn't currently on any MediaWorks Radio stations' playlists," Leon Wratt, the company's director for radio, told CNN on Wednesday. "This is a reflection of our audiences and their preferences—it is our job to ensure our radio stations are playing the music people want to hear."
Corey Feldman, who said he was a survivor of childhood sexual abuse, also said he could "no longer" support Jackson after seeing the HBO documentary. On Wednesday, he told HLN: "I can not in good consciousness defend anyone who's being accused of such horrendous crimes."
Directed by Dan Reed, Leaving Neverland highlights the accounts of two men—Wade Robson, 36, and James Safechuck, 40—who accused Jackson of sexually abusing them as children. The documentary, which first bowed at January's Sundance Film Festival, also included the families of the accusers.
Child abuse allegations against Jackson first surfaced in 1993. Jackson's estate has denied all the allegations made in the documentary.