Michael Jackson Fans Remember Singer's Legacy 10 Years After His Death, Despite 'Leaving Neverland' Controversy
When news broke that Michael Jackson had died after receiving a fatal dose of an anesthetic provided to him by his doctor, it sparked an outpouring of mourning. Millions of fans, news networks and music lovers across the globe spent much of June 25, 2009 talking about Jackson, sharing memories of his influence and impact.
Jackson's estate, which has worked tirelessly this year to uphold the singer's legacy amid ongoing sexual abuse accusations, also made plans to celebrate Jackson's life and work.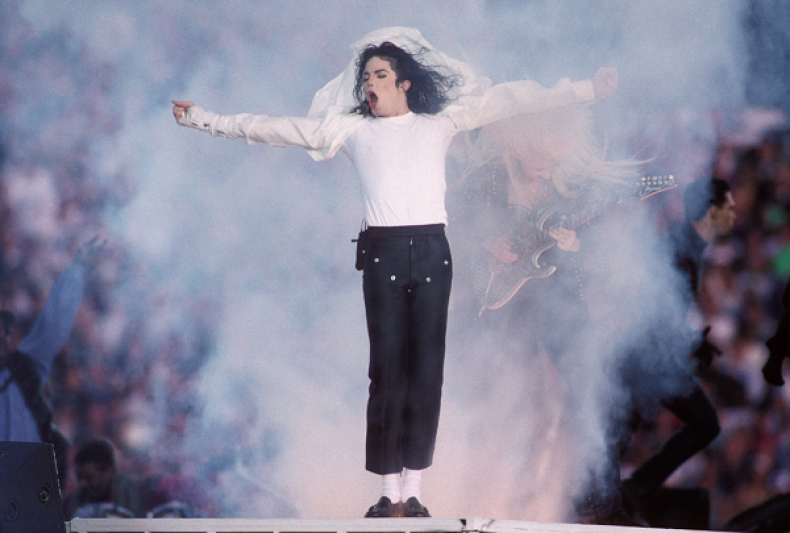 "Ten years ago today, the world lost a gifted artist and extraordinary humanitarian," the estate said in a statement to Associated Press. "A decade later, Michael Jackson is still with us, his influence embedded in dance, fashion, art and music of the moment. He is more important than ever."
The tone was the same on the 10th anniversary of his death on Tuesday, as thousands of fans flooded social media in remembrance of Jackson. Others shared plans to gather for a vigil at his California home in Holmby Hills and at his star on the Hollywood Walk of Fame.
The estate said it would recognize Jackson's anniversary by honoring his humanitarian efforts and encouraged others to join in by doing charitable acts of their own, whether it be "planting a tree, volunteering at a shelter, cleaning up a public space or helping someone who is lost find their way."
"This is who we honor Michael," the statement continued.
The commemorations come on the heels of a particularly frought few months for Jackson's family following the release of HBO's Leaving Neverland, a documentary featuring two men who accused the pop star of molesting them when they were young boys.
During his lifetime, Jackson staunchly denied the claims—he settled out of court in regards to one man allegedly abused in 1993 while the other 2003 incident resulted in an acquittal in 2005. Nonetheless, his estate worked overtime to refute accusations made in the documentary.
In the months following the documentary's release, fans still appeared to be supportive of Jackson and his work. His sister, Janet Jackson, likely wasn't surprised with the anniversary celebrations held in her late brother's honor. The singer recently told The Sunday Times she wasn't concerned about his legacy being tarnished despite the accusations made in the documentary.
"It will continue," she said. "I love it when I see kids emulating him, when adults still listen to his music. It just let you know the impact that my family has had on the world."
Michael Jackson Fans Remember Singer's Legacy 10 Years After His Death, Despite 'Leaving Neverland' Controversy | Culture