Michael Jackson Estate Condemns 'Leaving Neverland' Emmy Win as a 'Farce'
Leaving Neverland won the award for outstanding documentary or nonfiction special Saturday night at the Creative Arts Emmys, and Michael Jackson's estate is not happy about it, calling the HBO film "complete fiction" and the Emmy win a "farce."
"For a film that is a complete fiction to be honored in a nonfiction Emmy category is a complete farce," the estate said in a statement, originally released to Entertainment Tonight. The estate discredited the film as a "completely one-sided, so-called documentary which was made in secrecy and for which not one person outside the two subjects and their families were interviewed."
The film detailed allegations of sexual misconduct and abuse from James Safechuck and Wade Robson. The two men claim Jackson lured them away from their families when they were children and set up elaborate protective networks to prevent the lewd acts from being seen by others.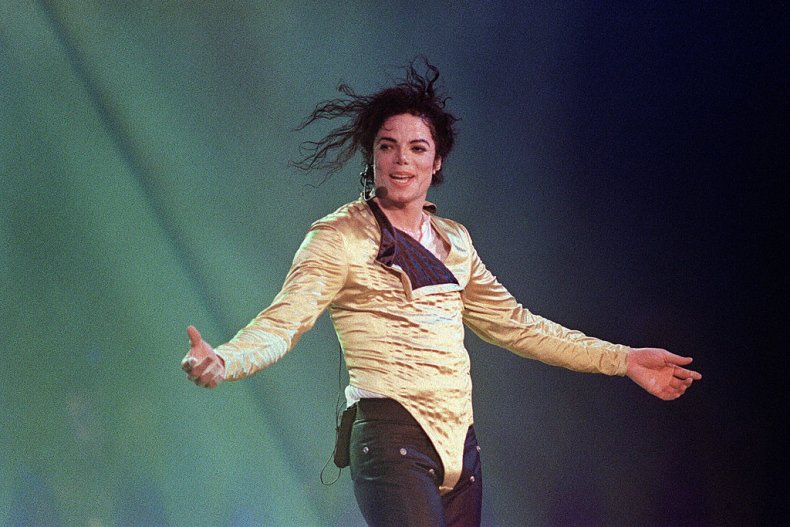 The film immediately made waves, but the Jackson family said in a statement at the time that Safechuck and Robson both "testified under oath that these events never occurred. They have provided no independent evidence and absolutely no proof in support of their accusations."
Jackson's estate then filed a $100 million lawsuit against HBO for violating a 1992 agreement to never disparage Jackson's public image—a defamation suit could not be brought against the cable network because Jackson is dead. In May, a federal judge rejected a motion by the Jackson estate to move the case to an arbitrator.
Leaving Neverland's director, Dan Reed, thanked Safechuck and Robson in his acceptance speech. He told Entertainment Tonight before the awards ceremony that a win would help "validate" the film and that the documentary "confronts people with a crime that they don't really want to know about, and wish didn't exist."
"We thought it would make some noise, but we kind of thought people would go, 'Oh yeah, it's another film about the allegations against Michael Jackson,'" Reed said. "But this has been taking us completely unawares."
Reed went on to say he was thankful for the reactions, both the praise and the criticism, saying "it's been a journey into the heart of the world media."
"I just hope there are people out there, who have had a similar experience to the guys in my film, who feel more at ease with themselves having watched it, and have a way to articulate what happened to them," Reed said.
Leaving Neverland first aired on HBO in March. The film's release was followed by an HBO special, hosted by Oprah Winfrey, called After Neverland, where Winfrey spoke with Safechuck, Robson and their families.
"This movie transcends Michael Jackson," Winfrey said of the film on the special. The audience for the special was made up of 100 abuse survivors. "It allows us to see societal corruption," she said.
The Creative Arts Emmys took place on Saturday and Sunday in Hollywood. An edited telecast of the awards ceremony will air September 21 on FXX.
This article has been updated to reflect 'After Neverland' aired on HBO, not Netflix.