How Old Would Michael Jackson Be Today? Facts About King of Pop on His Birthday
Regarded as one of the most iconic people in music history, Michael Jackson remains one of the best selling artists of all time and is still celebrated on his birthday.
Michael, nicknamed the "King of Pop," found immense success through his musical talent and garnered a massive fan base, some of whom still remain dedicated to him, today. His fame didn't come without controversy, though, and Michael was criticized for changing his appearance and was accused on multiple occasions of sexually abusing children.
On Monday, comedian Dave Chappelle's newest Netflix comedy special was released and during one segment, he turned attention toward Michael. Chappelle said he didn't believe the people who accused Jackson of sexual assault, which drew criticism from two of the accusers, James Safechuck and Wade Robson.
Decades before the documentary Leaving Neverland, which told Safechuck's and Robson's stories, was released, Michael was just one of 10 children living in Indiana.
Michael was born on August 29, 1958, in Gary, Indiana, to his mother Katherine Jackson and his father Joseph Jackson. At only five years old, Michael embarked on a music career and joined four of his brothers to form the Jackson 5.
In 1969, the Jackson 5 was signed by Motown and the brothers moved to Los Angeles. After the single "I Want You Back" reached number one on the Billboard Hot 100 chart following its release in 1969, Michael would go on to have multiple number one hits.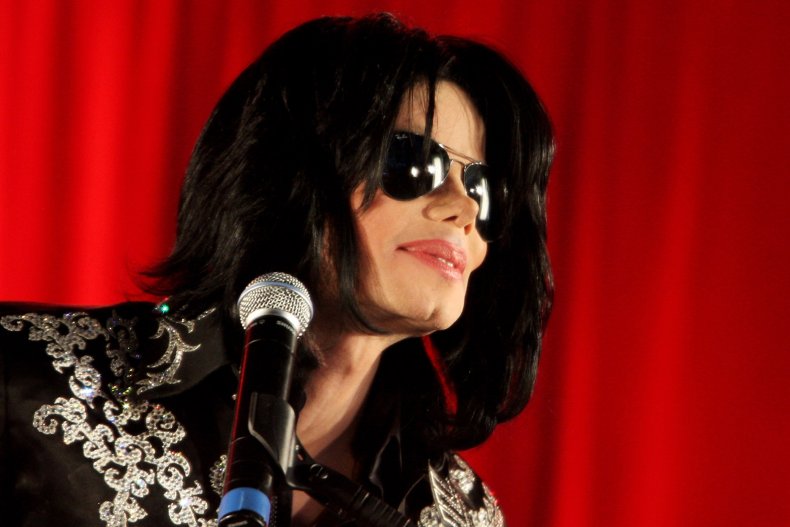 Almost 20 years after they were first signed, in 1983, Michael embarked on his last tour with his brothers and then solely pursued his solo career, which began in 1971. His first single as a solo artist to reach number one on the Billboard chart was "Ben." The Jackson 5 and Michael as a solo artist would later be inducted into the Rock & Roll Hall of Fame in 1997 and 2001 respectively.
"I'm honored to be inducted twice in the Rock & Roll Hall of Fame, it's a blessing. For me, the gift of music has been a blessing from God, from the time I was a child," Jackson said at the 2001 induction.
His debut solo album, released in 1979, sold more than 20 million copies. In 1982, Michael became the first artist to have a number one pop single, pop album, R&B single and R&B album on the charts at the same time, according to CNN. His album, Thriller, was his first number one album and stayed at the top of the charts for 37 weeks.
Throughout his career, Michael was nominated for 38 Grammy awards and won 13 of them. In 1993 he received the Grammy Legend Award and was posthumously awarded with the Lifetime Achievement Award in 2010.
In 1984, Michael became the first artist to win eight Grammys in one night. In 2000, this record was tied by Santana.
The King of Pop married the daughter of the King of Rock and Roll, Lisa-Marie Presley, in 1994, but the two divorced in 1996. He had three children with an anonymous surrogate, Michael Jr. Paris and Blanket.
In June 25, 2009, as Michael was gearing up for a London residency dubbed "This Is It," the music icon passed away of cardiac arrest. The catalyst to the condition was reportedly an overdose of a sedative and his doctor Dr. Conrad Murray was found guilty of involuntary manslaughter in 2011.
Today, he would have been 61 years old. Last year, his family, friends and fans celebrated his 60th birthday in Las Vegas and Paris and Prince accepted the Legacy Award for Humanitarian Service from the Elizabeth Taylor AIDS Foundation on behalf of their late father.