A California court on Monday ruled that the estate/companies of the late Michael Jackson had no obligation the protect the alleged victims of child abuse from the late singer and dismissed a long-running lawsuit against the Jackson estate.
In 2013, Wade Robson filed a lawsuit alleging that the pop star, who died in 2009, had abused him for seven years and that MJJ Productions and MJJ Ventures—two of Jackson's loan-out companies—were responsible for failing to protect him and other alleged victims.
On Monday, however, L.A. County Superior Court Judge Mark Young, ruled Jackson's companies had no control over the singer's behavior and were not legally bound to protect any of the alleged victims.
The Claim
Following the ruling on Monday, several social media accounts shared the news as proof the late pop star had been "absolved" of sexual abuse allegations by a California court. The hashtag #MJInnocent trended on Twitter and was used over 45,000 times as Jackson fans rushed to proclaim him as innocent.
"We've been ridiculed, vilified and marginalized," Jackson's nephew, Tai Jackson, tweeted.
"Yet we still stood strong and never wavered. We withstood all peer and public pressure, because we knew the truth. Armed with passion and the facts, we never backed down. All for MJ. I'm so proud of us."
In a separate tweet, he added: "Both Wade Robson and James Safecuck's [sic] cases have been separately thrown out of court again & again. Facts and Evidence ACTUALLY MATTER in court. When will the media finally look into these 2 men and all their provable lies?"
The Facts
Wade Robson, who was featured in HBO's 2019 documentary Leaving Neverland, first filed the lawsuit in 2013. In the suit, Robson alleged Jackson began sexually abusing him in 1990, when he was 7 years old, and did so for the following seven years.
In the suit, he claims he was first abused when he and his family were invited to stay at Jackson's Neverland Ranch in California.
Robson, who had first met Jackson two years earlier, when he was 5, after winning a competition run by MJJ Productions in Australia, had traveled to California as his dance company performed at Disneyland. Once at Neverland, he claimed he slept in Jackson's bed while his family stayed in separate guest quarters.
The lawsuit was initially dismissed on statute-of-limitation grounds. However, after California changed its state law to allow alleged victims of child sex abuse more time to sue, the suit was resumed last year. In the lawsuit, Robson accused MJJ Productions and MJJ Ventures, two of Jackson's loan-out companies, of facilitating abuse against him and other children.
L.A. County Superior Court Judge Mark Young, however, determined that Jackson's estate had owed Robson no legal duty and had no control over the singer's behavior. Additionally, he ruled the estate had no relationship with Robson that would legally require it to protect him from the alleged abuse.
"There is no evidence supporting Plaintiff's contention that Defendants exercised control over Jackson," Young wrote in his ruling.
"The evidence further demonstrates that Defendants had no legal ability to control Jackson, because Jackson had complete and total ownership of the corporate defendants. Without control, there is no special relationship or duty that exists between Defendants and Plaintiff. In addition, there is no evidence of misfeasance by Defendants."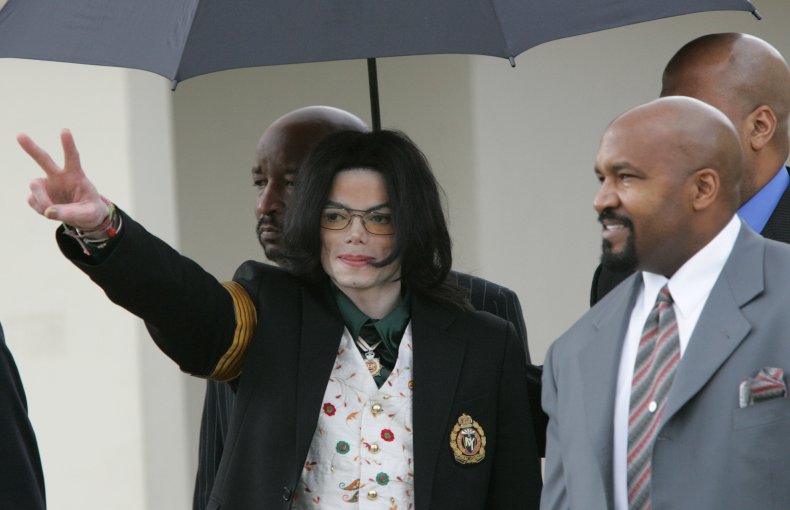 The Ruling
False.
While Young's ruling effectively effectively brought down the curtain on Robson's lawsuit—although appeals are still possible—it did not directly rule on the allegations contained in the lawsuit.
Young determined that Robson couldn't hold the Jackson estate legally responsible for the alleged sexual abuse but did not rule on whether the allegations were true.
"Wade Robson has spent the last eight years pursuing frivolous claims in different lawsuits against Michael Jackson's estate and companies associated with it," Jonathan Steinsapir, an attorney for the late singer's businesses, told Variety.
"Robson has taken nearly three dozen depositions and inspected and presented hundreds of thousands of documents trying to prove his claims, yet a judge has once again ruled that Robson's claims have no merit whatsoever, that no trial is necessary, and that his latest case is dismissed."