Michael Jackson: What's Left Behind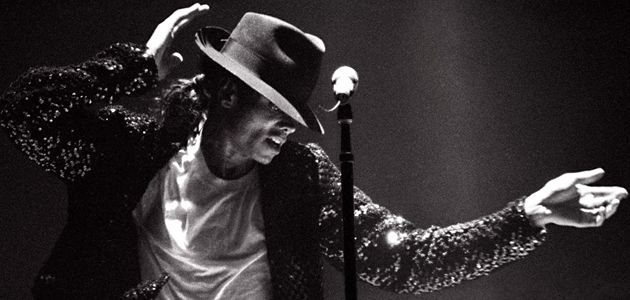 It doesn't seem like a year since Michael Jackson shuffled off his mortal coil. Surely, it hasn't been 12 months since the King of Pop's death from cardiac arrest not only robbed the world of any hope that he'd perform again, but also introduced a new definition of fame. M.J.'s death froze Twitter and crashed Google. Within 48 hours of the official announcement, eight of the top 10 songs on iTunes were his, and thousands of fans from around the world rushed to Los Angeles to mourn his passing. We're drowning in faux celebrities and wannabe singers, but it's likely that none of them will have even a 10th the impact the Jackson did once they're gone. He was eccentric, flighty, troubled, and quite possibly mad as a hatter, but there can be no denying that his music touched millions. Like the man who might have been his father-in-law, Elvis Presley, Jackson's loss will reverberate through our culture for years to come. But what about the other key players who dominated our screens last summer? How are they doing? And is there anything M.J. has left behind that hasn't become sullied by crass consumerism or cynicism?
From the time of his death June 25 to the family viewing at Forest Lawn mortuary on July 7, 2009, Michael Jackson's body was kept in a refrigerated crypt in the Hollywood Hills Forest Lawn Mortuary. The $25,000 gold-plated casket carrying his remains was then moved to the Staples Center in Los Angeles for a star-studded memorial service that was watched by more than 1 billion people. Finally, after much debate within the Jackson family over whether he should be buried at Neverland, his former home, he was laid to rest in the Great Mausoleum, Holly Terrace, Sanctuary of Ascension, at the Forest Lawn Cemetery in Glendale, Calif. His tomb is locked to the public, and Forest Lawn has released strict rules regarding the decorum of his fans ahead of the anniversary, including no releasing of balloons or doves, and no sale of memorabilia.
Even before his death, the King of Pop already held Guinness World Records for the most Grammy Awards won in a year, the best-selling album of all time, and the highest annual earnings ever for a pop star. After his death, he was far and away the top-selling artist of the year, with 8.3 million albums sold in the U.S. alone. As David Gates wrote last year for NEWSWEEK, "Jackson and his visionary producer, Quincy Jones, fused disco, soul, and pop in a manner that can still be heard every hour of every day on every top-40 radio station—only not as well." There may be more to hear; TMZ has written of rumors that Michael's mother, Katherine, will release hundreds of unreleased M.J. songs.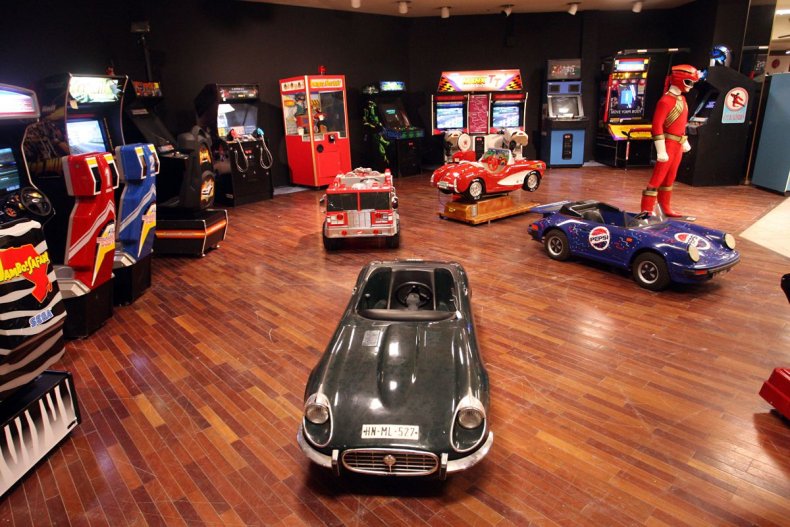 Alive, Michael Jackson was in the kind of financial chaos that would make AIG feel good about its bottom line, but deceased, he's one of music's hottest properties and his estate is nearly out of debt. According to the 2009 Forbes List of Top-Earning Dead Celebrities, Michael's $90 million in earnings put him third, behind Yves Saint Laurent and Rodgers and Hammerstein. But with nearly a billion dollars more coming in from deals made by his estate, he's poised to hit No. 1 with a bullet this year. Bonus: fans who bought tickets for his "This Is It" tour and then chose to hang onto them for sentimental value after his death rather than ask for a refund netted the estate about $6.5 million.
Part of Michael Jackson's continuing legacy will be the passion and devotion of his millions of fans. From Israel to India, England, and Japan, his fans flocked to him in a way that can be compared with the Beatles' arrival in America in the '60s. But such adulation and emotional excess from fans was an everyday experience for M.J. In its expression of condolences, the official Michael Jackson Fan Club wrote, "Our hearts are broken. We are overwhelmed with sadness. The MJFC Team sends our heartfelt condolences to Michael's children, his parents and his siblings. We will ALWAYS remember the extraordinary talent of the entertainer and the gentle soul of the man."
Aside from his famous siblings and parents, Michael Jackson was survived by his three children, Prince Michael, now 13; Paris, now 12; and Prince Michael II (a.k.a. Blanket), now 8, who are still struggling to deal with their grief. In an interview with the U.K.'s Daily Mirror, Katherine Jackson said, "His daughter, Paris, has turned her bedroom into a shrine to her 'Daddy,' where she is surrounded by his photographs. And his boys, Prince and Blanket, bravely talk about wanting to make him proud—and then lapse into silent moments, when they are missing him. All three spend hours listening to their father's hits." In Helping Children Cope With the Death of a Parent, authors Paddy Greenwall Lewis and Jessica G. Lippman note that all this is part of the grieving process: "The first anniversary of the parent's death provokes a host of emotional reactions—sadness, anxiety, and sometimes regression . . . As the year draws to an end, some of a child's earlier behaviors may resurface: irritability, sadness, anxiety, fatigue, loneliness, lack of concentration, yearning, preoccupation, sleep disturbance, bad dreams, absent-mindedness, social withdrawal, treasuring objects belonging to a deceased parent."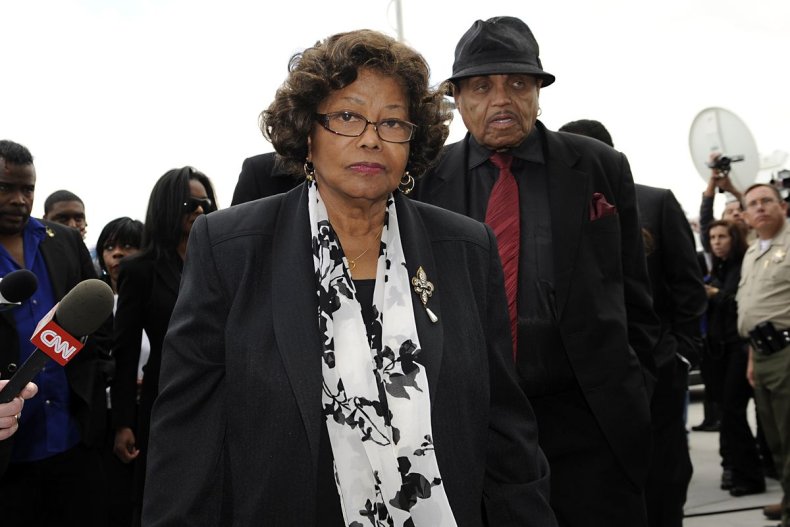 Despite rumors of a custody battle, Katherine Jackson, 80, has retained custody of her grandchildren, and they are living in her Encino, Calif., compound. It is rumored, however, that she is in frail health, and it is feared that her death could spark another custody battle for the children, the heirs to their father's estate.
Seemingly desperate to lose the good will they gained when they served as pallbearers for their brother, each wearing a single white glove, the remaining Jackson brothers parlayed their newfound celebrity into a reality show for A&E titled The Jacksons: A Family Dynasty, which debuted on Dec. 13, 2009. Ratings ranged from indifferent to horrendous, and the show has not been renewed for a second season.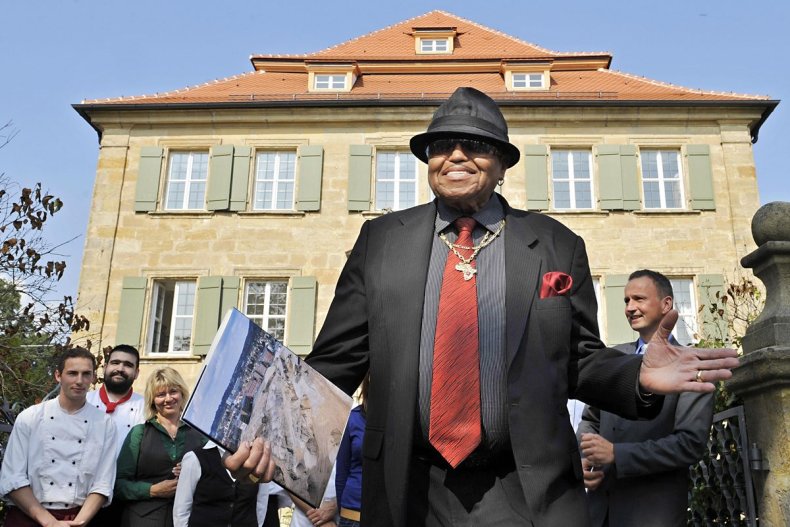 Michael's father, Joe Jackson, made no friends when he pushed his own record label just days after his son's tragic death. These days, though, he's seems intent on punishing those he feels were responsible for his son's death by filing lawsuits against Dr. Conrad Murray, the physician who allegedly gave Michael the drugs that stopped his heart, and AEG, the company producing the "This Is It" tour. Additionally, the man whom Michael claimed abused him physically and emotionally told The News of the World that Katherine was also to blame for not trying harder to help Michael before he died. Here, he's seen giving a press conference in Germany last September. (Not discussed: what he was doing in Germany).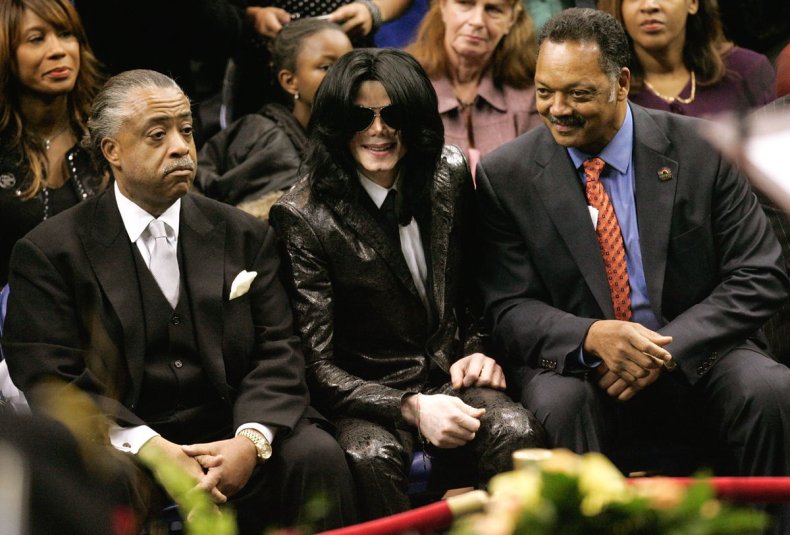 Every morning before his 2005 trial for child molestation, Michael Jackson prayed with the Rev. Jesse Jackson, so of course it made sense that the reverend would be at the family's side after M.J.'s death. Michael was also at the Rev. Al Sharpton's side when Sharpton's National Action Network in New York began investigating recording companies for fraudulent practices. So while the cynical might have seen Sharpton and Jackson as jumping in a dead man's grave for the spotlights, they were, in fact, all friends and comrades.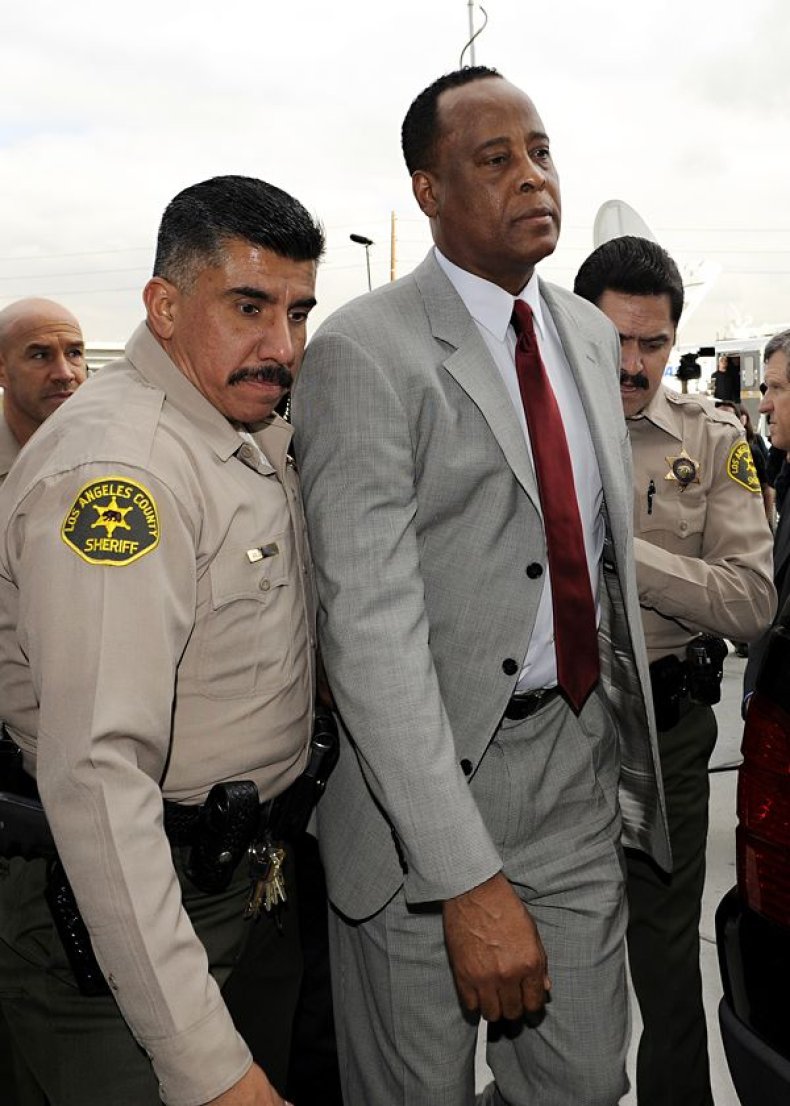 From the moment the Los Angeles County coroner ruled M.J.'s death a homicide "caused by acute intoxication of the powerful anesthetic propofol with other sedatives as a contributing factor", officials' sights have been set on Murray, Michael's personal physician, for his actions that day. The doctor has since been charged with involuntary homicide and is currently awaiting trial, but he's permitted to continue practicing medicine in California in the meantime. There is no reason to doubt that it will be the next "Trial of the Century." Lucky us.
Maintaining her position as the sanest Jackson, Janet has quietly gotten on with her own successful career, starring in Why Did I Get Married Too? and filming For Colored Girls Who Have Considered Suicide When the Rainbow Is Enuf. She is supposedly dating Wissam Al Mana, a wealthy businessman from Qatar, and has no current plans to release a new album.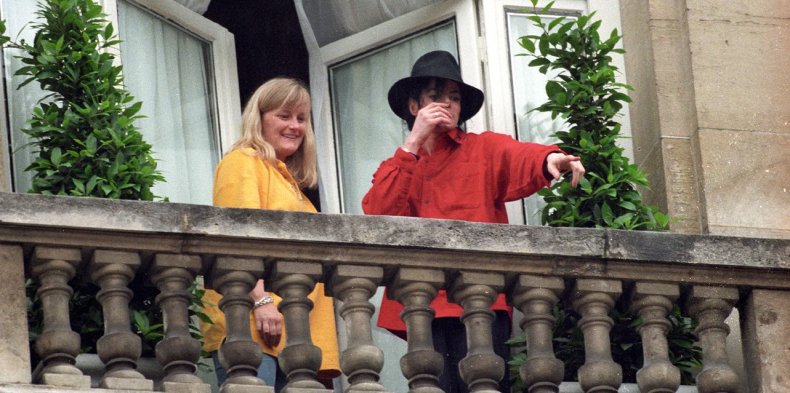 The biological mother of Michael's children is now a horse trainer in Southern California. Despite rumors that she has given up parental rights to Paris and Prince, she has spent time with them this year and is forging a relationship with each of them.