Michael Jackson's Estate Responds To Joe Jackson's Death
Michael Jackson's estate responded to the death of Joe Jackson after he died from pancreatic cancer early Wednesday morning. He was the father and manager of 11 children, including "King of Pop" Michael Jackson, Janet Jackson, and La Toya Jackson.
Co-executors of the estate, John Branca and John McClain, issued a statement to The Blast detailing their newfound relationship with Joe Jackson in the years before his death.
"We are deeply saddened by Mr. Jackson's passing and extend our heartfelt condolences to Mrs. Katherine Jackson and the family," the statement read. "Joe was a strong man who acknowledged his own imperfections and heroically delivered his sons and daughters from the steel mills of Gary, Indiana to worldwide pop superstardom."
It continued, "Mr. Jackson's contributions to the history of music are enormous. They were acknowledged by the Rock and Roll Hall of Fame in 2002 in a proclamation naming him as Best Entertainment Manager of All Time; he was inducted into Rhythm & Blues Hall of Fame in 2014 and his son Michael acknowledged him with a Joe Jackson Day at Neverland."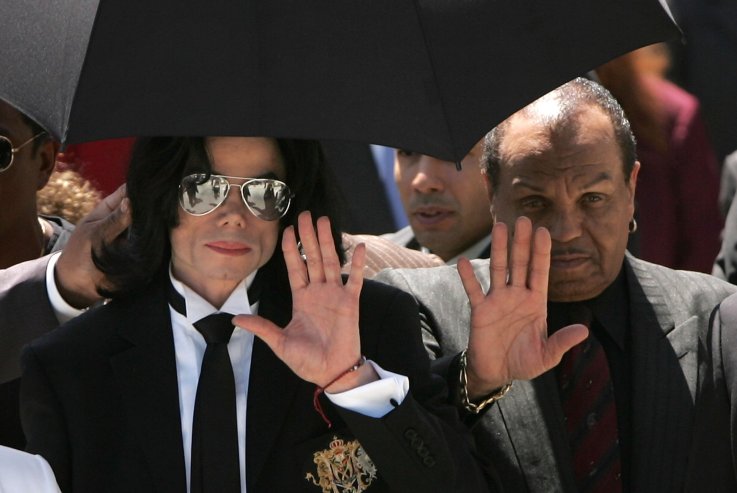 The statement reveals a respected relationship between Michael's estate and Joe, one that was not always positive. After Michael's death in 2009, Joe had a rocky relationship with the estate and was left entirely out of Michael's will.
But it wasn't just Michael. In 2014, Joe told the New York Post he'd suffered four strokes and only his daughter, Janet, came to see him in the hospital.
In his last Twitter message Sunday, Joe write a cryptic post. "I have seen more sunsets than I have left to see. The sun rises when the time comes and whether you like it or not the sun sets when the time comes," he said.
Readers responded with uplifting hope, prayers, and well wishes.
Joe's granddaughter and daughter of Michael Jackson, Paris Jackson, told her Twitter followers the Tweet did not come from her grandfather, saying "this is a beautiful tweet. though it upsets me to see whoever is in charge of this account taking advantage of it. my grandfather did not tweet this. i'm not sure if he's ever used this account."
Michael Jackson's Estate Responds To Joe Jackson's Death | Culture