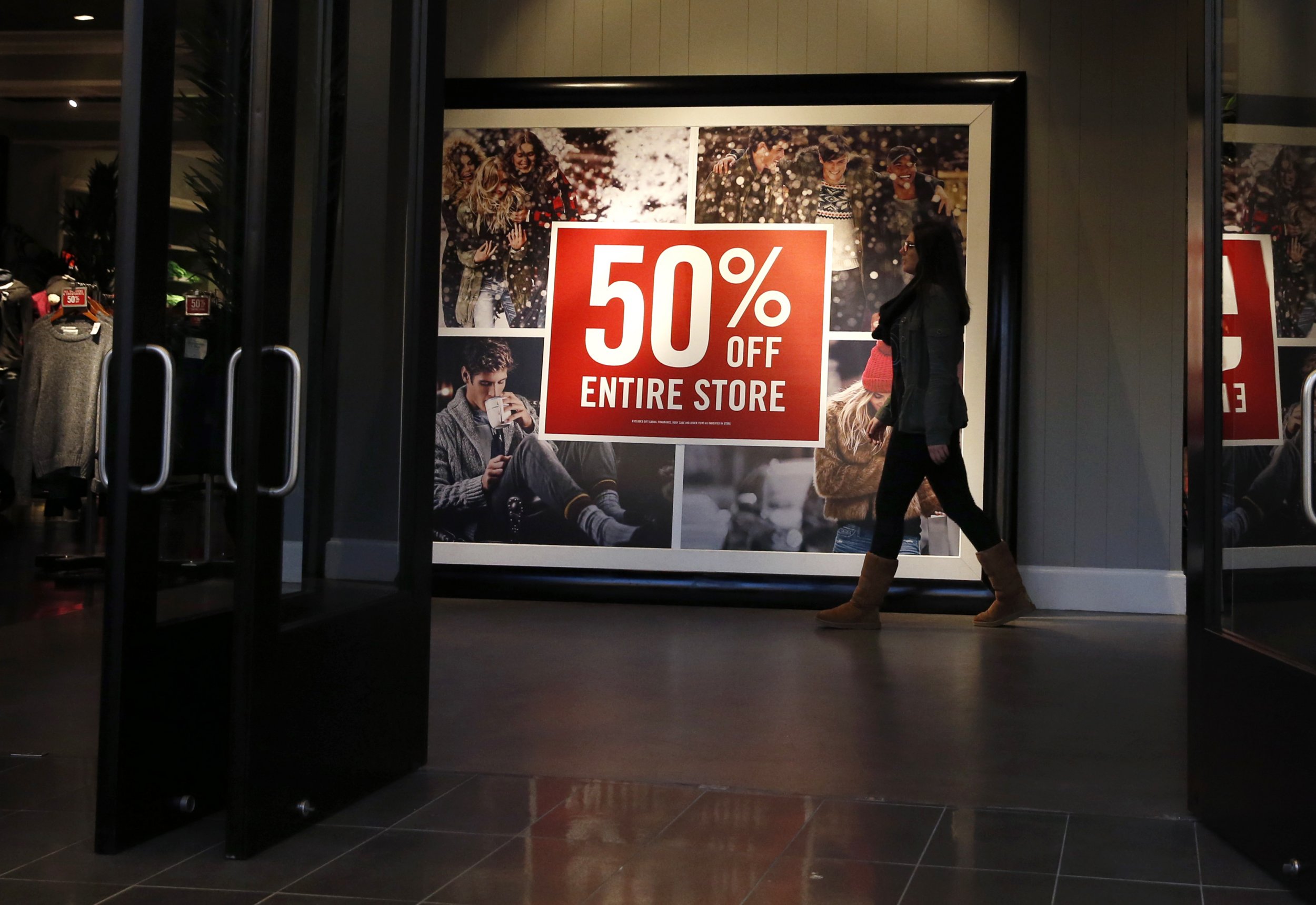 Michael Jeffries, the CEO who said not-so-cool kids don't belong in his company's clothes, has retired from Abercrombie after a 22-year career at the retailer. The company was a staple in teenagers wardrobes throughout the 1990s and early 2000s but recently faced struggling sales and mall traffic. Last year, profits fell 77 percent. For the past 11 quarters, almost three years, same-store sales have been falling as well. After Jeffries announced his resignation, Bloomberg reported shares went up 8 percent.
Last year, activist investors called for his resignation after comments Jeffries said in 2006 were republished, in which he stated Abercrombie was an exclusionary brand. "In every school there are the cool and popular kids, and then there are the not-so-cool kids," he told the site. "Candidly, we go after the cool kids. We go after the attractive all-American kid with a great attitude and a lot of friends. A lot of people don't belong [in our clothes], and they can't belong. Are we exclusionary? Absolutely," he told Salon.
Other executives also shifted roles when Jeffries announced his resignation: Arthur Martinez became an executive chairman (he was previously a non-executive chairman) and a new office of the chairman was announced. The office will include the chief operating officer as well as brand presidents for Abercrombie and Hollister.
Martinez told Bloomberg Jeffries resignation was planned: "The timing is a by-product of a long process over several months. Succession planning in the boardroom today is topic number one. Selection of a CEO is the most important duty a board has." The board is looking for candidates both externally and internally; it hired a search firm to assist in the process.
Whoever the new CEO will be, Abercrombie is not seeking a Jeffries replica. "We're never going to reinvent Mike Jeffries, and we shouldn't be trying. The next step forward requires someone with somewhat different skills than Mike, and someone who's acutely aware of the disruption that's coming in the industry—the emerging dominance of online and omnichannel retailing—someone who can strategically navigate those waters," Martinez is quoted as saying by Bloomberg.
Jeffries said in a statement it had been an "honor to lead this extraordinarily talented group of people. I am extremely proud of your accomplishments. I believe now is the right time for new leadership to take the company forward in the next phase of its development."
His retirement package will be $27.6 million, along with an additional $5.5 million in cash and benefits. Not a bad payoff considering the past few years.