Michael K. Williams' Death Ruled an Accident, Fentanyl Was in His System: Medical Examiner
Actor Michael K. Williams died of an acute combination of fentanyl, heroin and cocaine, New York City's office of the chief medical examiner said Friday. The death was ruled as accidental.
The medical examiner said it would offer no further comments on the case.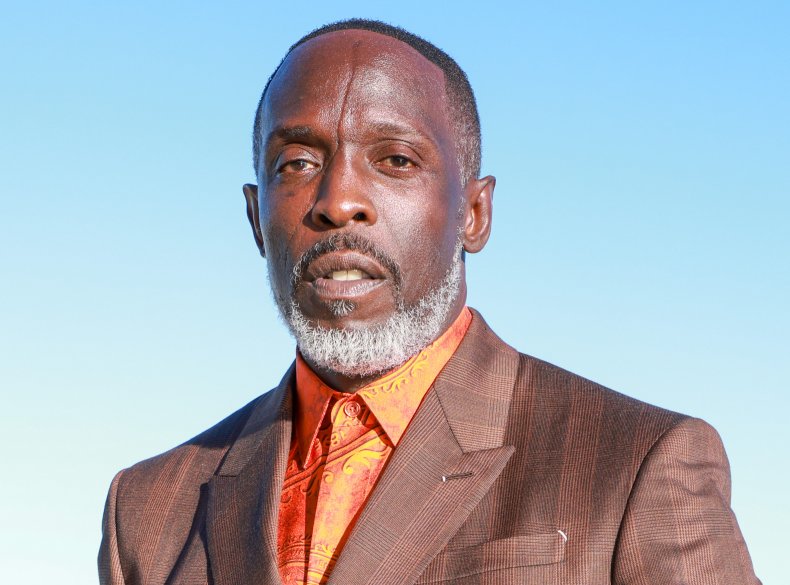 Authorities had investigated Williams' death as a possible drug overdose after he was found dead in New York on September 6.
When his death was announced, officials said he was found unconscious in his apartment in Brooklyn's Williamsburg neighborhood by a family member conducting a welfare check.
Local news station WNBC previously reported that New York police officers told the station that drug paraphernalia was discovered in Williams' apartment.
Williams rose to fame playing Omar Little on the celebrated HBO series The Wire. He also appeared on HBO's Boardwalk Empire opposite Steve Buscemi, as well as in such films as The Road, 12 Years a Slave, Inherent Vice and Motherless Brooklyn.
His final television performance was in 2020 in the HBO horror series Lovecraft Country, for which he was nominated for an Emmy. Williams also received Emmy nominations for HBO's Bessie and The Night Of, along with a production nomination for the docuseries Raised in the System.
Before he ventured into acting, Williams did backup dancing for George Michael and Madonna and choreographed the video for Crystal Waters' hit "100% Pure Love."
On his 25th birthday, a man slashed his face with a razor blade during a fight at a Queens bar, resulting in his recognizable scar. For a time, he said, the scar hurt his career. In 2014, he told NPR, directors stopped casting him as a backup dancer in videos and only wanted him to appear as a "thug."
The scar, though, may have played a part in rapper Tupac Shakur noticing a Polaroid photo of him in a production office. Shakur then pushed for Williams to get the part of his character's brother in the 1996 film Bullet, which co-starred Mickey Rourke.
A role as a drug dealer in Martin Scorsese's film Bringing Out the Dead followed in 1999, before Williams landed a small part in an episode of HBO's The Sopranos. But it was his casting for a major role in The Wire that brought him national attention after the show debuted in 2002.
Though The Wire made him a star, darkness came into his life during his time doing the show. While playing the gritty role of Omar Little, Williams slipped into drug addiction, which he later said he fought with his religious faith.
Williams was 54 at the time of his death.
Update (9/09/21, 5:05 p.m. ET): This story has been updated with more background information on Williams' life.