Michael K. Williams' Most Powerful Quotes As World Mourns Actor's Death
People all over the world are reeling from the sudden death of actor Michael K. Williams on Monday.
The beloved actor, renowned for his role as Omar Little in The Wire, was found dead at his Brooklyn apartment. He was 54 years old.
"It is with deep sorrow that the family announces the passing of Emmy-nominated actor Michael Kenneth Williams," his longtime representative, Marianna Shafran, said in a statement. "They ask for your privacy while grieving this insurmountable loss."
His cause of death has not officially been confirmed at this time, but several reports have suggested he died from a drug overdose.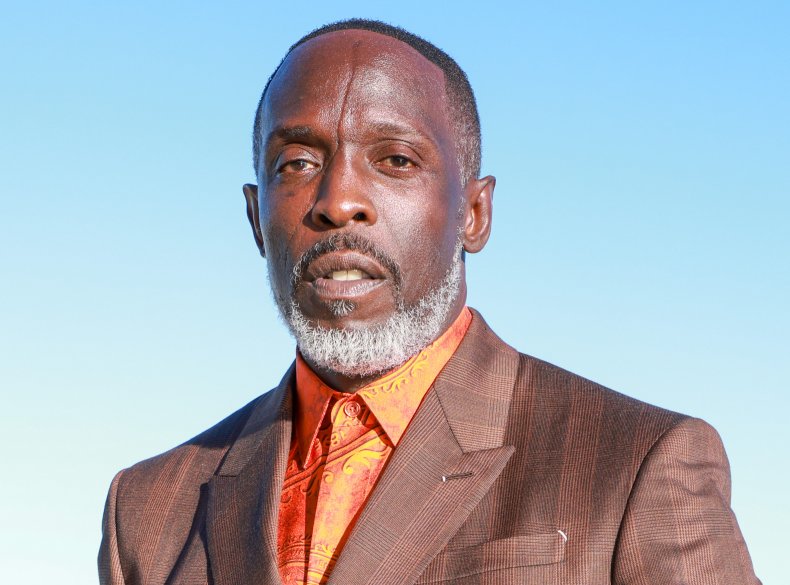 As fellow actors and filmmakers the world over have been sharing tributes to the late star, many fans have been sharing some of Williams' most powerful quotes.
One quote of Williams' has gone viral on Twitter Tuesday morning and it's from a relatively recent interview with Men's Health magazine in October 2020.
It reads:
"I spent a lot of my younger years not feeling beautiful. When I look back at my pictures now as a kid, I'm like, 'Damn, you were actually beautiful.' I couldn't see it back then. That's a large thing that makes me go back to working with the youth in my community. I let them know that they're beautiful."
This quote has been liked more than 40,000 times on Twitter on Tuesday morning after it was shared by a fan.
Here are some of Williams' other powerful quotes.
"I'm totally comfortable today with the success that Omar and 'The Wire' have brought me—living with that character, being recognized and remembered for that character. I have to say, in the beginning, it was difficult for me. I'd never been exposed to celebrity or that level of acknowledgment for anything I had done as an entertainer before. So there was an adjustment period."—He told The Baltimore Sun in 2011.

Celebrities paid tribute to actor Michael K. Williams, pictured above in Miami on March 31, following the news of his death Monday.

Rodrigo Varela/Getty Images
"But I had a way of always finding myself in trouble—like, big trouble, you know what I'm saying? And this was that [getting cut on the face, leaving his famous scar] starting to stir-up all over again. And that was probably the second time that I thought I was gonna die. About age twenty-five, I had two very strong feelings that I was not gonna be around much longer, and that was the second one, when I got the two grand theft auto charges and my face caught a buck-fifty in the street."—He told The Hollywood Reporter in 2011.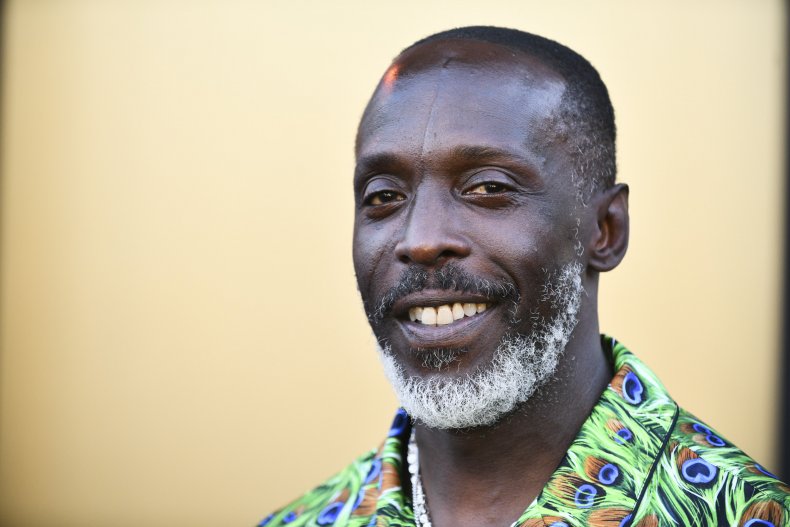 "So, you know, I was just that club kid in the clubs in New York City with his, you know, with his suspenders on backwards, the loud floral shirt, the baggy jeans, the high-heel marshmallow shoes with the big platform doing half-splits in the club. I was that dude. And I got really blessed and was able to parlay it into a dance career being at the right place at the right time and surrounding myself by the right people."—He told NPR in 2019.
"No one who was in my circle, who knew me as Mike, was allowing me to get high. I had to slip away to do drugs. I had to hide it. I'd be gone for days at a time. I was lonely in that part of my life. I was broke, broken and beat up. Exhausted. Empty. I finally said, 'I can't do this no more.' I didn't want to end up dead."—He told NJ.com in 2012.
"I don't believe in typecasting. Just because all my characters may come from the other side of the tracks doesn't mean they are all the same. You don't stereotype people and generalize people, these guys are all different. Omar is different from Chalky, Chalky is different from Neville. Neville is different from Carmelo in The Purge. These are all different human beings in different walks of life. They may all be on the wrong side of the tracks in society's eyes, but they are all different the way they are and I play them that way."—He told Esquire in 2014.

Michael K. Williams in 2007. Fellow actors and filmmakers the world over have been sharing tributes to the late star.

Bennett Raglin/Getty/WireImage
"I was very soft, very fragile." — He told The New York Times in 2017.
"Omar is this dark-skinned outspoken man in the hood who didn't care what anyone thought of him. He is everything I wished I could be." — He told The New York Times in 2017.