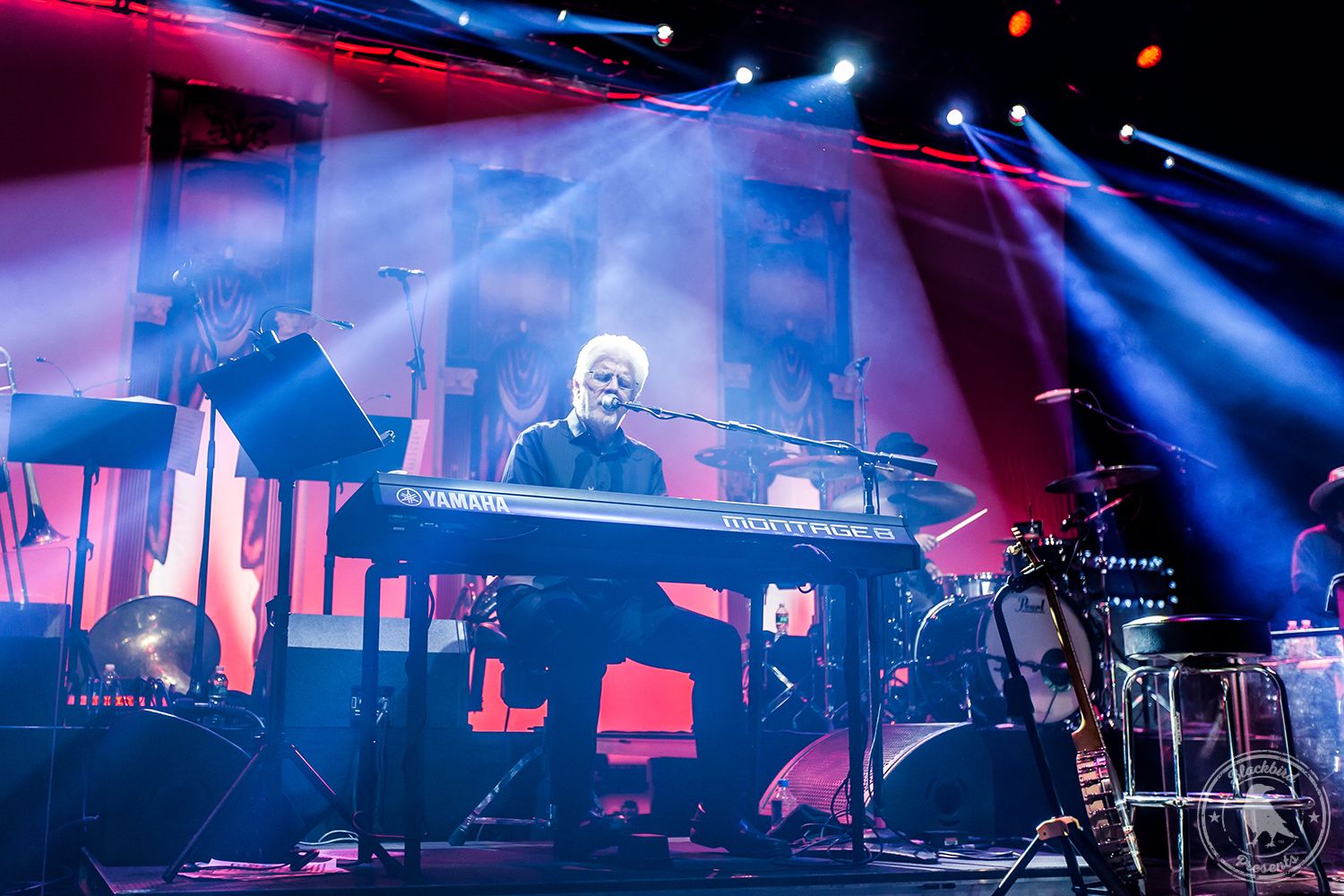 The Last Waltz is one of those rock films that shouldn't be missed. So when singer Michael McDonald was asked by producer/musician Don Was to join the lineup for the Last Waltz 40 Tour, which celebrates the Band's milestone final concert, he was pretty smitten.
"Don is an old friend of mine, and guitarist Warren Haynes, who is also on the tour, I've also known for years," McDonald tells Newsweek. "It was a great, great bunch of fun, as you can imagine, getting to re-create these songs every night." (The second leg of the tour, which doesn't include McDonald, kicks off March 30 in Dallas. See the full list of dates below.)
McDonald's soulful vocals defined albums by the Doobie Brothers and Steely Dan, and he's continued to nail it on his own solo material. But his voice has extended beyond music. He grew up in Ferguson, Missouri, and has had plenty to say about the death of Michael Brown, the young black man shot by a white police officer in Ferguson three years ago, a tragedy that sparked unrest and national questions regarding racial discrimination and the use of deadly force by police. Recently, McDonald has spoken out against President Donald Trump's travel ban and other policies affecting Muslim immigrants, which, he believes, go against the freedoms many have "died to protect."
What material worked out especially well for you during the Last Waltz 40 Tour?
There's a few. One of the songs that got me every night was "I Shall Be Released." It's just such a timelessly beautiful song. And I get to sing "The Shape I'm In," which has always been one of my favorite performances by the Band. Pretty much all of them have something very unique that makes the Band, to me, hold a high place in my musical opinion. Much like a great actor with every role they play, there's something unique about each of their songs; none are just a rehash of things.
Looking back, the Doobie Brothers became more soulful when you joined the group.
In reality, I didn't really come with any expectations of even staying. I was just kind of hired on for a summer, a string of dates when Tommy [Johnston] had taken a medical leave. He was dealing with some pretty serious health issues. And they always kind of wished they had had a keyboard player. They were pretty much a guitar band, so rather than just hire another guitar player, they decided to go for keyboards.
What started out as a temporary summer job became permanent employment with the band, and from that point on it was pretty much a group metamorphosis. My songs were maybe a little different than stuff they had done before, but we were always, collectively, a band. I would say that Jeff Baxter probably deserves as much credit as anyone for the change in direction of the band. Pat Simmons also. The one thing the band was determined not to do was just try to fill the void, the great void, that was Tommy being gone with a Tommy soundalike or a Tommy wannabe, if you know what I mean. They figured, "Hey, while we're at this juncture, we might as well just follow a musical path, whatever that is."
What was unique about Tommy's work with the Doobie Brothers?
He had his own specific brand of soul and influences. Very much an R&B influence also, just more from a blues guitar player's perspective. Tommy is one of the best blues guitarists I know of. I think he's very underrated, as is Pat.
And how did you differ from his approach?
Mine was maybe more of a pop, R&B kind of sensibility. Some of my favorite records [reflect that].
I remember one of my favorite all-time records was by Edwin Starr: "Stop Her on Sight." The Stax/Volt stuff is really what I grew up on. And Motown stuff I loved, particularly Ashford and Simpson's songs. All that stuff has very deep roots in gospel. Much of it is the groundwork that later became hip-hop. Anyway, I kind of brought that thing to the band, where we started to experiment.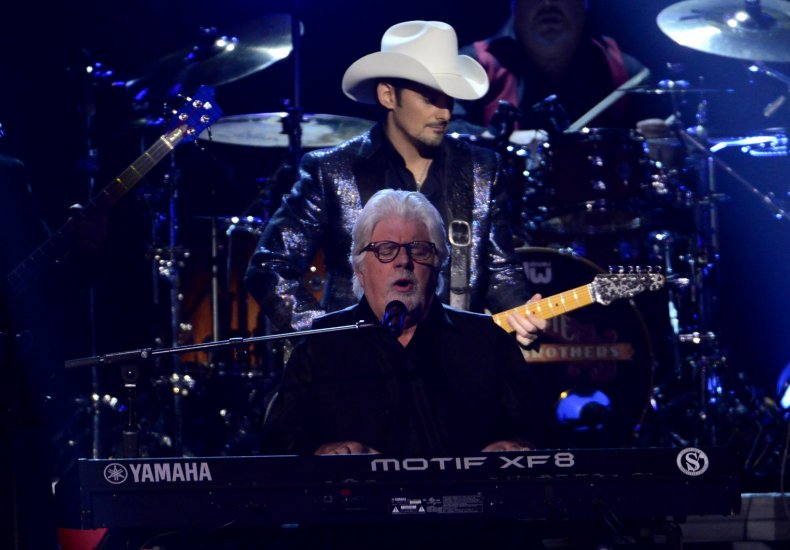 Prior to joining the Doobies, how do you feel you grew musically while recording with Steely Dan?
I don't know that I would have actually been prepared for my role with the Doobie Brothers nearly as much had I not worked with Donald [Fagen] and Walter [Becker] in Steely Dan. A lot of what I learned about song composition, chord structure, voicings and progressions and melody I learned from having that gig with Steely Dan and kind of going to school on Donald's and Walter's songs. I absorbed a lot of their harmonic ideas and stuff into my own music and the stuff that I eventually wrote with the Doobies.
On what records did that absorption manifest itself most?
I would say on songs like "Minute by Minute." Whereas on a song like "What a Fool Believes," probably my most direct influence was early Motown and the Four Seasons; that was kind of an amalgam of a lot of things. We even stomped on a plywood sheet in the studio to get that old Four Seasons four-on-the-floor feeling in the song.
What are your favorite Doobie Brothers albums?
Takin' It to the Streets [1976] was a record I liked at the time. As we were making it, I was thinking, Wow. It was strange and different in a wonderful way, and we were trying stuff none of us had done really before. It wasn't anything earth-shattering, but it was certainly different for the Doobie Brothers. It was met with much resistance at the record company. I don't think anybody was too crazy about what we were handing in. The same with Minute by Minute [1978]. When we handed that record in, it was just a big thumbs-down from Warner Bros.; one prominent producer went, "These guys are over."
I remember kind of feeling the same way myself. I played the rough tracks for a friend of mine whose opinion I trusted. I said, "I'm not sure this isn't just a giant piece of shit, this album." I played it for him, and he goes, "That's terrible."
Wow. That's harsh.
That was, like, my worst fear. We were in the parking lot, and I went, "I was afraid you'd say that." In that moment, I kind of felt like I single-handedly cursed the Doobie Brothers.
Obviously that wasn't the case.
In hindsight, I like the record. And I loved Livin' on the Fault Line [1977]. That was a fun record. But seemed like every record after Takin' It to the Streets had its own struggle for us. It never diminished my love of being in the band and my friendships with the guys. To this day, we're all great friends, and I enjoy getting together with the guys so much. The band sounds better than ever live.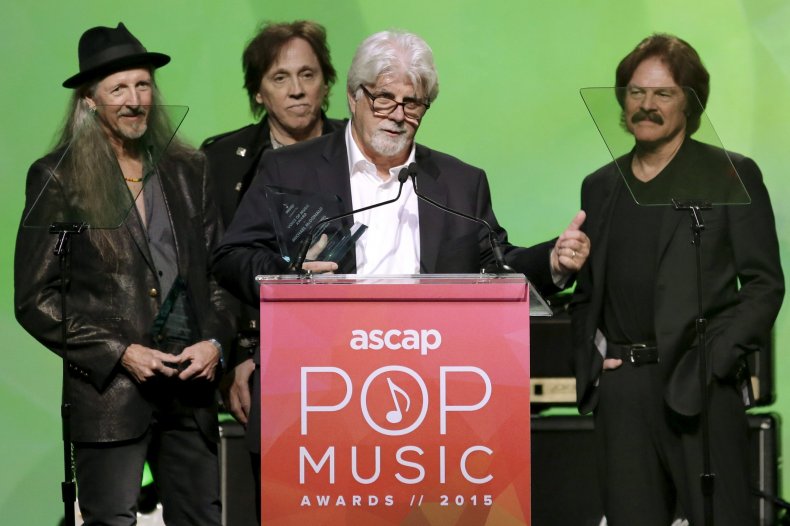 You've recently worked on music with your wife, Amy Holland, and your son, Dylan McDonald.
Two of the most interesting records I've worked on in the last couple years have been my wife's and my son's. Dylan has been recording for a couple years now. And my wife has done two of her best records in the last couple years. The last one is Light on My Path, a collection of songs that she's always loved over the years.
You've inspired many up-and-coming soul singers. Which young artists are you a fan of these days?
Brian Owens is a young guy from Ferguson, Missouri, my hometown, who I don't think emulates me at all, but I really enjoy his particular style. He kind of makes me think of the older school of soul singers like Sam Cooke, Marvin Gaye. He's beyond a doubt one of my favorite new artists. He grew up in the very place I walked as a kid. I sang on his song "For You." When first he played it to me, I thought, God, that must be some really old, obscure soul tune from the early Marvin Gaye era or something.
You've also collaborated with Kenny Loggins. What have you guys worked on recently?
Kenny and I just wrote with Stephen Bruner, or Thundercat. It was a lot of fun. He's just an amazingly talented kid. Just as a bass player he's remarkable, but as a composer and producer in his own right, he's a monster talent. I actually got to perform with him at the Hollywood Bowl. He's got a great band—definitely an act that people should go and see if they get a chance.
Speaking of Ferguson and the St. Louis area, you issued a Twitter statement in 2014 about the death of Michael Brown, an unarmed 18-year-old African-American man who was shot by police in August of that year. Anything to say about how your ideas about racial injustice and police brutality have come up in your music over the years? And when did those ideas come to fruition?
It's come up going back as far as Takin' It to the Streets. Growing up in St. Louis, I remember contemplating, "What if I had been born black? What would my life be like?" In the same town, in the same given day, being restricted to where I could go in the city. That whole idea of it was always kind of disturbing, weird, especially when you're a kid. You don't know how to even really think about it. It was always a big question in my mind. I grew up largely in a white community that seemed to have all those social ills. As a kid, you're kind of wide open. You don't have all the prejudices that you might gain as an adult.
What about now?
What I notice in today's particular form of social polarities and prejudices is people don't want to really look at the problem. They want to deflect to "Well, white lives matter too." Well, that's not the point. People are not saying that white lives don't matter. What they're saying is there's a real disparity here, no matter how you want to look at it. No one is saying that the police are evil, wholesale evil. Any kid who grows up in the inner city probably knows as many positive encounters with police as not.
If you're a young black man in this country, with the social development that has taken place over the years and the injustices involved with that, your idea of being arrested on the street is totally different than any white kid your age because it wasn't that long ago, especially in certain regions of the country, where if you got pulled over for the smallest infraction, whatever it might be, you better run your ass off and you better not stop. If you got caught, you might wind up in front of a judge in the next five hours and sent off to a chain gang somewhere, and your parents may never hear from you again. That's just a sad reality.
You've also been outspoken in your praise of the Sioux nation in their opposition to the Dakota Access pipeline. On Facebook last December, you wrote, "As we offer our congratulations to the brave and decent folks who stood their ground at Standing Rock, let us also express our gratitude for this was not just a victory for the Sioux nation but a victory for all humanity against corporate greed!"
Everybody wants to go, "They should be dealing with their alcoholism on the reservation and not worrying about this pipeline." You know, it's like, That's not the point. The point is, this is a sovereign nation. They have more of a right to say no than even you and I do because they might use the eminent domain bullshit on you and I, because we live here. The fact is, the Sioux nation is a sovereign nation. It's the last bit of sovereignty that they have. We've broken every treaty with them up to now. Now we're going to break this one?
It's more important for these guys to make a few million dollars for the limited amount of jobs, for the limited amount of time, and they pass that off to all of us as "Oh, these are jobs, and this is energy." It's bullshit is what it is. It's a pipeline that they're going to expect us to maintain, the taxpayers, and they're gonna pollute these people's water table. It's gonna be the next Flint, Michigan. We've got to stop bullshitting ourselves.
You're not afraid to use social media to voice your political opinions.
I'm always struggling between "Does the world really need my opinion on this?" I think we all have to speak up, especially at times like this when what's going on is pretty frightening. There's this whole idea that, How do I put this? This has happened before, and it's happening right under our nose, and I think unfortunately there's a whole generation that doesn't really appreciate the recent history of how this has happened before. The United States is not immune to this happening.
Earlier this year, President Donald Trump's administration banned immigrants from some Muslim countries, a policy that is considered racist by many. What do you think that says about the U.S. government?
Right now we have a Cabinet of despots who are seeking to rewrite the Constitution if they can to make it work for them. I think when you ban a religion [Islam] wholesale, the United States is no longer a free country, right then and there. On that spot, in that moment, we do not live in a free country. I think that's the idea and the ideal we need to protect. Is this a free country or is it not? If it's a free country for everybody but Muslims, then it's not a free country, and you might as well spit in the face of everyone who has died to protect this Constitution in the last 200 years.
What would you say to people who disagree with you?
"Well, you're not an American [they would say]. You're not patriotic." Well, I'm very patriotic, and I [say this in honor of] the people who paid the ultimate sacrifice to protect the freedoms and the Constitution that I live under, that I hope my grandchildren will live under and be protected by. You can't have it where it's "Well, the Constitution only means what it means for the white privileged or the 1 percenters."
Muslims would have to go a long way to outnumber the acts of terrorism that have been performed in this country by Christians. Now I'm a Christian, and I don't wholesale condemn all Christians, but the statistical fact is there hasn't been one fraction of the terrorist attacks in the United States by Muslims that have been performed by Christians. They've been hanging people from trees and silos, bombing buildings, for 200 years, all in the name of God. And when they start saying, "Well, women shouldn't be leaders. It's in the Bible." What's the difference between that and Sharia law? It's bullshit is what it is. It's a patriarchal form of bullshit that they're passing off as religion.
How much time is this country going to put on dealing with this clown [Donald Trump] and his Cabinet of despots. It's really troubling. Basically, we've got a presidential adviser [Steve Bannon] who's just given himself more power than the secretary of state and defense put together [by putting himself on the National Security Council].
That's a scary proposition, and I don't think a lot of people see. They think, Oh, it's just going to be a beautiful America that comes out of this. So far, it ain't looking so beautiful.
The Last Waltz 40 Tour Dates
Thursday, March 30
Dallas
Verizon Theatre at Grand Prairie
Friday, March 31
Houston
Revention Music Center
Saturday, April 1
Austin, Texas
Bass Concert Hall
Sunday, April 2
San Antonio
Tobin Center for the Performing Arts
Friday, April 7
Detroit
Fox Theatre
Saturday, April 8
Louisville, Kentucky
Louisville Palace
Sunday, April 9
Chicago
Chicago Theater
Thursday, April 13
Los Angeles
Orpheum Theatre
Friday, April 14
Valley Center, California
Harrah's Resort Southern California
Saturday, April 15
San Francisco
The Masonic