The NRA Is a Terrorist Organization, Michael Moore Says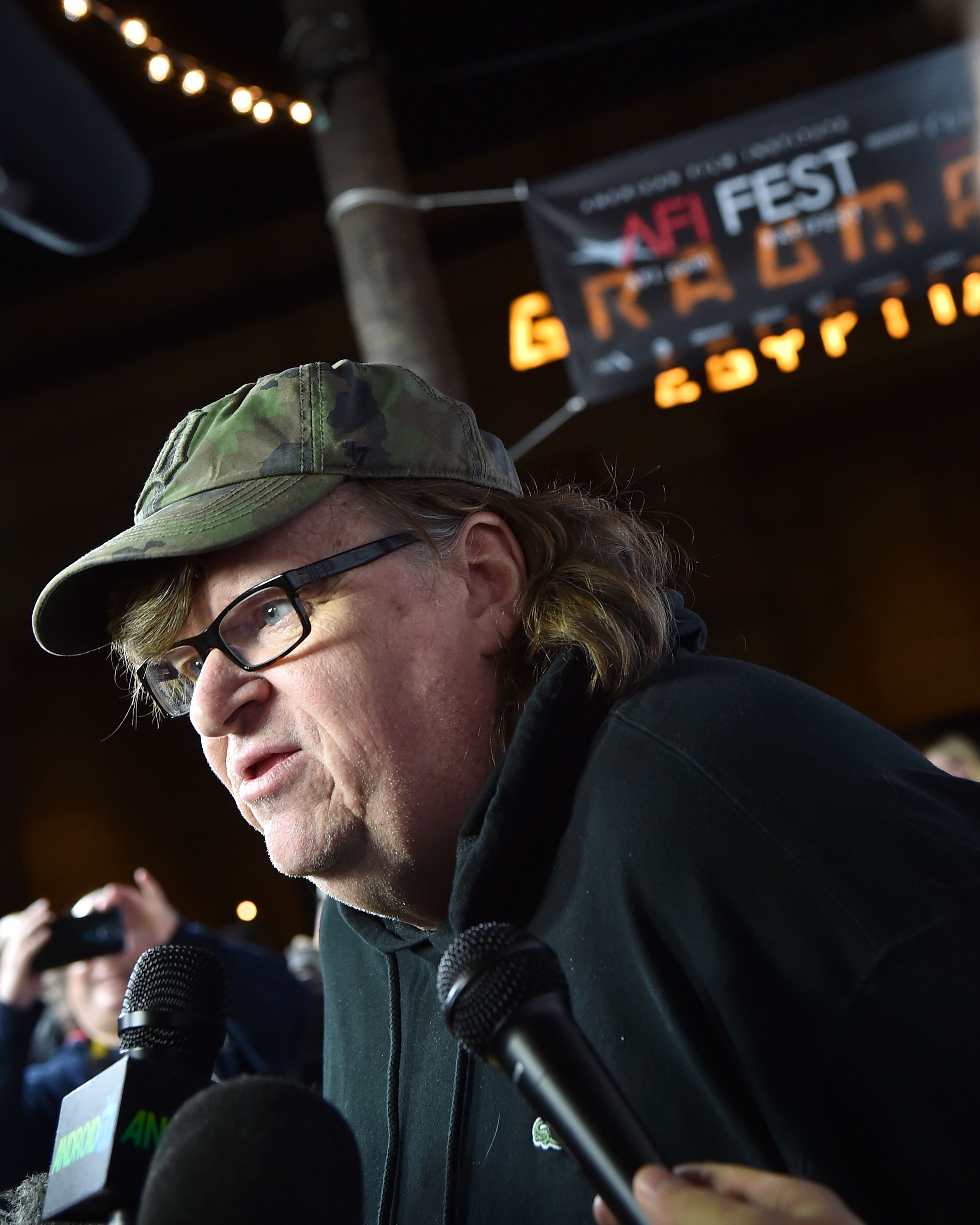 As the national conversation on gun control heats up with both sides attempting to rally lawmakers, filmmaker and political activist Michael Moore made his own waves. Often outspoken, Moore called the National Rifle Association a terrorist organization.
"The NRA is a terrorist organization. The media should speak of the NRA in the same way they do ISIS," Moore tweeted on Friday.
More than a week has passed since one of the deadliest U.S. school shootings, where a former student at Marjory Stoneman Douglas High School in Parkland, Florida, killed 17 students and staff members with a legally purchased AR-15.
Survivors and victims' families from previous school shootings have confronted elected officials as advocates on both sides have raised their voices on the battle of gun control. At a town hall hosted by CNN on Wednesday, school shooting survivors pushed for lawmakers to support a ban on certain assault-style rifles. They also mentioned the issue of political donations from the NRA.
Dana Loesch, the NRA's spokeswoman, denied any responsibility for the Florida shooting and continued to defend the 147-year-old organization.
"We will not be gaslighted into thinking that we're responsible for a tragedy that we had nothing to do with," Loesch said. "It is not our job to follow up on red flags. It is not our job to make sure that states are reporting to the background check system. It is not our job."
On Thursday, the NRA's leader lashed out at gun control advocates who are "hell-bent on undermining Americans."
"They care more about control, and more of it. Their goal is to eliminate the second amendment and our firearms freedoms so they can eradicate all individual freedoms.... They hate the NRA. They hate the second amendment. They hate individual freedom," said NRA's head Wayne LaPierre at the Conservative Political Action Conference in Maryland.
Connecticut Governor Dannel Malloy, whose state saw the 2012 Sandy Hook Elementary School shooting, which killed 26 people, ripped LaPierre's response.
"Don't be surprised that he has reopened the NRA emergency book to understand how you deflect a serious discussion about making Americans safer by limiting access to deadly weapons to people with mental illness," Malloy said.
He added that LaPierre "quite frankly, doesn't care how many people die, as long as guns get sold.''
Moore's comment echoes other outspoken figures, such as Keith Olbermann, who blasted the NRA as a "terrorist organization" in the aftermath of last fall's deadly Las Vegas shooting.