Michael Moore Launches 'TrumpiLeaks' Website for Whistleblowers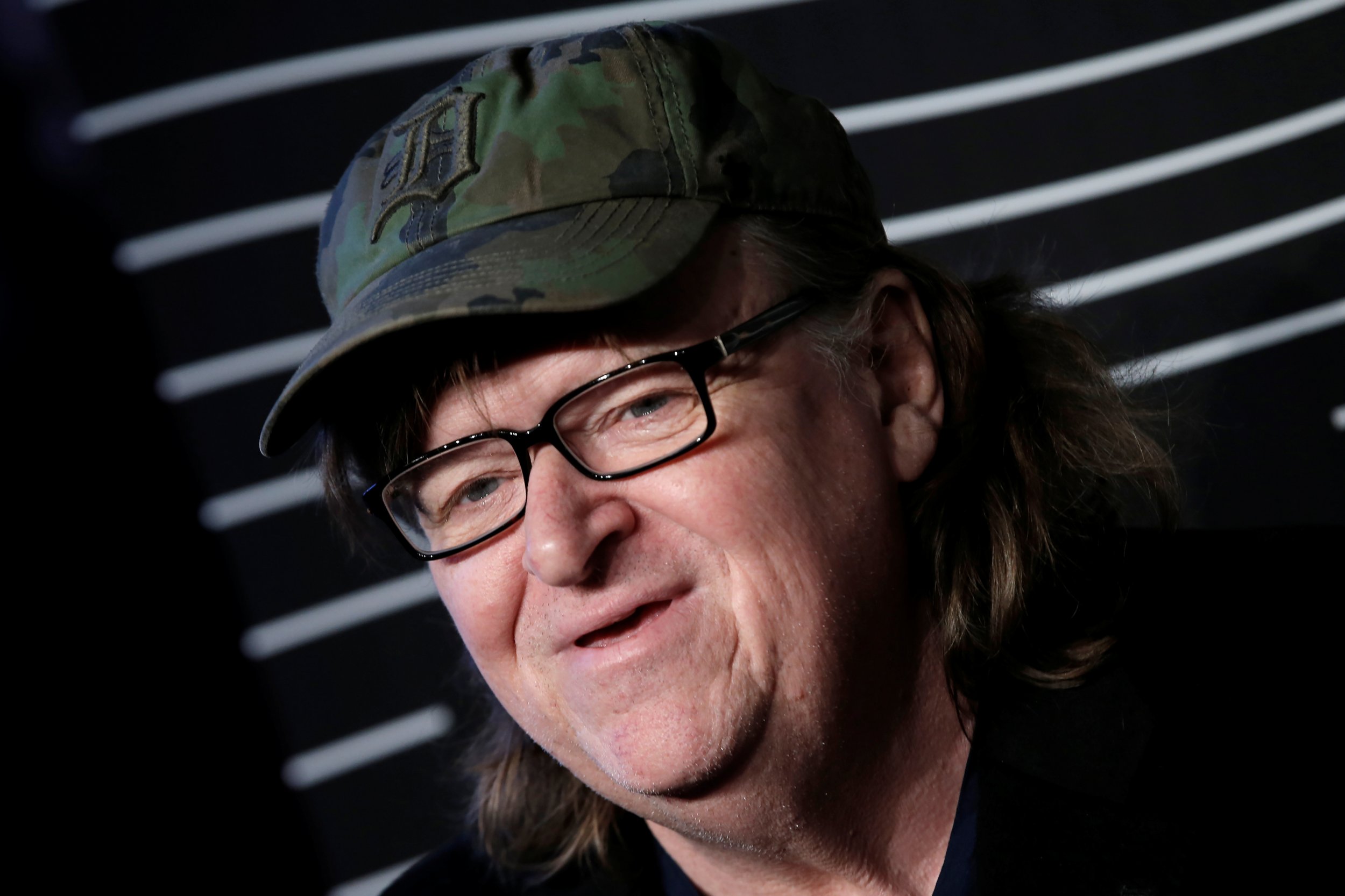 Documentary filmmaker Michael Moore on Tuesday launched a new secure website called TrumpiLeaks that allows what he calls "courageous whistleblowers" to privately communicate information with his team. With his new platform, Moore says he aims to protect the country from what he calls tyranny under President Donald Trump.
Related: Watching Bowling for Columbine with Michael Moore
In a letter published on the Huffington Post, Moore calls on Americans to act because, as he says, "Trump thinks he's above the law," and has fired three federal officials with some ability to hold him accountable, namely former FBI Director James Comey, U.S. Attorney General Sally Yates and U.S. attorney Preet Bharara.
"The power and the importance of whistleblowing is part of the American tradition and as old as the republic itself," Moore said. "Patriotic Americans in government, law enforcement or the private sector with knowledge of crimes, breaches of public trust and misconduct committed by Donald J. Trump and his associates are needed to blow the whistle in the name of protecting the United States of America from tyranny."
Through TrumpiLeaks, potential whistleblowers can almost entirely securely send documents, photographs, videos and audio recordings. Moore cautions that not all information is 100 percent secure, but also says his team uses the most high-powered encryption technology to protect users' anonymity. "I know this is risky. I knew [sic] we may get in trouble. But too much is at stake to play it safe. And along with the Founding Fathers, I've got your back," he said.
Last year Moore debuted his first film about Trump, Michael Moore in Trumpland. He predicted Trump would defeat Hillary Clinton in the November election, and he has been an outspoken critic of the former reality TV star. (He also has predicted that Trump will be impeached in the middle of his second term.) His Broadway debut, a one-man show titled The Terms of My Surrender, is set for preview on July 28.
In May, Bob and Harvey Weinstein announced they had teamed up with Moore to release a new film, titled Fahrenheit 11/9, which refers to the day Trump officially was declared the 45th U.S. president. He thinks his movie will make the difference in bringing down Trump, who has been able to dodge scandal after scandal. The title of this new film plays off of Moore's 2004 documentary, Fahrenheit 9/11—which the Weinsteins also produced. That film questions the George W. Bush administration's motives for wars in Iraq and Afghanistan.
Moore's launch came a day after a government contractor was charged with leaking classified information to a news outlet. The U.S. Department of Justice said the worker, Reality Winner, allegedly mailed classified government documents to The Intercept.