Donald Trump's 'Dementia' Is So Bad He Is Now Giving People the Same Silly Nicknames, Michael Moore Says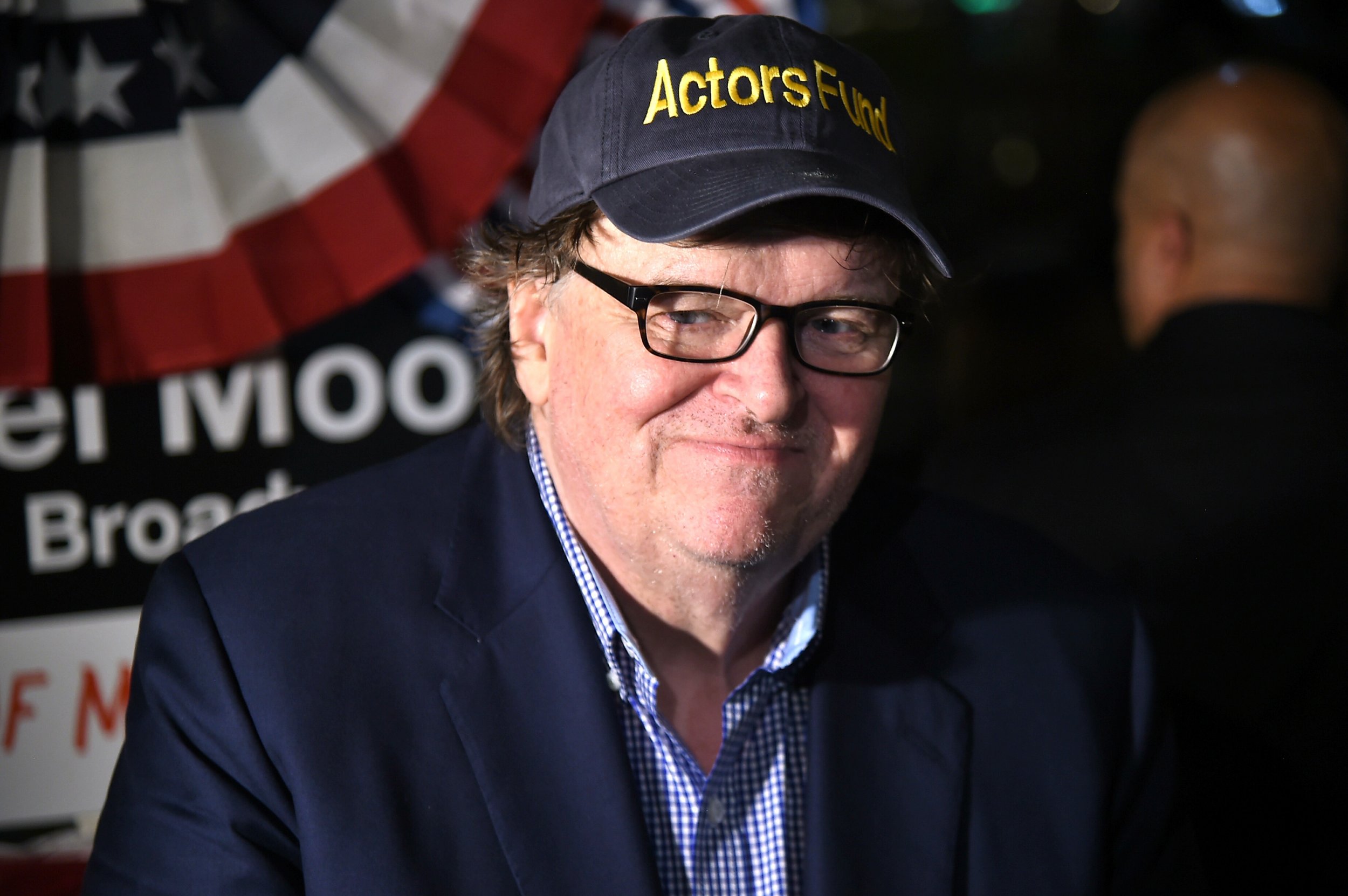 With the release this week of Michael Wolff's Fire and Fury: Inside the Trump White House, President Donald Trump has gone on the defensive, calling the book, which claims to reveal the White House's private workings, "phony." And he refers to former White House chief strategist Steve Bannon, who is quoted frequently in the book, as "Sloppy Steve."
"I authorized Zero access to White House (actually turned him down many times) for author of phony book! I never spoke to him for book. Full of lies, misrepresentations and sources that don't exist. Look at this guy's past and watch what happens to him and Sloppy Steve!" the president said Thursday on Twitter, speaking of Wolff and Bannon.
Documentary filmmaker Michael Moore responded Friday to Trump, pointing out that the president had already used the adjective "sloppy" in his nickname for Moore.
"Wait! @realDonaldTrump — On Oct 28 you gave ME the nickname 'Sloppy Michael Moore' in one of your crazed tweets. Using the same nickname for TWO people...another sign of dementia! Unfit to serve!" Moore said.
Moore was referencing Trump's October tweet that said, "While not at all presidential I must point out that the Sloppy Michael Moore Show on Broadway was a TOTAL BOMB and was forced to close. Sad!" The two have a history of public disagreements.
Moore's accusation that Trump has "dementia" and is "unfit to serve" is not uncommon. Just this past week, headlines included "Is There Something Neurologically Wrong With Donald Trump?," "The President Is Mentally Unwell and Everyone Around Him Knows It" and "Trump's 'New York Times' Interview Is a Portrait of a Man in Cognitive Decline."
In November, Joe Scarborough, co-host of MSNBC's Morning Joe, said sources close to the president told him during the campaign that Trump has the "early stages of dementia."
White House press secretary Sarah Huckabee Sanders tried to dismiss these claims during Thursday's White House press briefing, calling questions regarding Trump's mental fitness "disgraceful" and "laughable." In response to similar questions during Wednesday's briefing, she tried to deflect concerns and said Americans should be worried instead about the mental fitness of North Korea's Kim Jong Un.
Trump is known for giving nicknames. He coined "Crooked Hillary" and "Lyin' Ted" during the 2016 presidential campaign. And, as New York magazine writer Olivia Nuzzi pointed out, there are many more:
Neither the White House nor Moore could be immediately reached for comment on Friday.