Michael Moore Jokes He'll Televise Trump Impeachment Trial, Call It 'Live From the Apocalypse'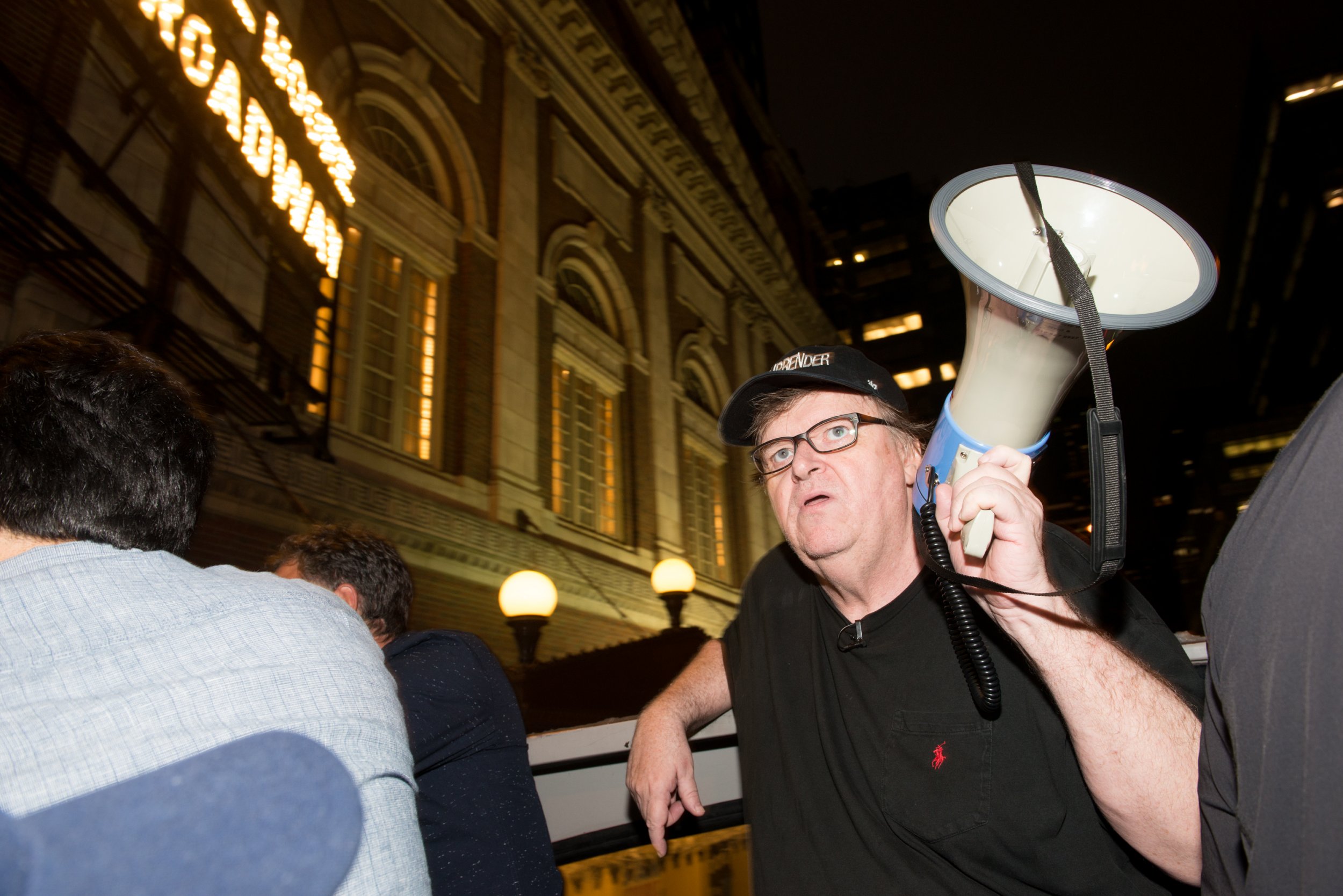 Filmmaker and political activist Michael Moore quipped Friday that he planned to televise President Donald Trump's impeachment trial and dub it "Live From the Apocalypse."
Moore, who has frequently called out Trump and correctly predicted how the 2016 election would play out, said his spectacle would be just as grand as the opening ceremony for the 2008 Beijing Olympic Games and would be broadcast by cable network TNT.
"I heard that, too. In addition to truth captioning when Trump is speaking, we're going to stage an opening ceremony on the first day of the Impeachment Hearings that will rival the 2008 Beijing Olympics. "Michael Moore LIVE From the Apocalypse" begins in September on TNT," Moore tweeted in a response to a comment from a fellow Twitter user.
To be clear, Moore's joke was rooted in fantasy. The House of Representatives has not passed articles of impeachment against the Republican president, and the Senate would be required to hold a trial if the articles did pass. The GOP controls both chambers of Congress, making impeachment highly unlikely.
Moore may well have been responding to a report in The New York Times that Trump attempted to fire Special Counsel Robert Mueller last June. Trump is said to have been ready to dismiss Mueller, who is probing alleged collusion between the president's campaign and Russia during the 2016 election, but White House Counsel Don McGahn threatened to resign if the order was carried out.
Trump, currently in Davos, Switzerland, for the World Economic Forum, stated several times Friday that The Times report was "fake news," just hours before he addressed world leaders.
The report furthered reports that Mueller and his team are trying to determine whether Trump obstructed justice. Trump also told reporters Wednesday that he was "looking forward" to an interview with the special counsel.
"Here's the story, just so you understand," the president said. "There's been no collusion whatsoever. There's no obstruction whatsoever, and I'm looking forward to it."
If Trump does become the subject of an impeachment trial, he would be the third U.S. president to face the ordeal. Presidents Andrew Johnson and Bill Clinton went through the trial process but neither was convicted by the Senate.