Michael Myers Face Without the Mask: 'Halloween' 2018 Killer Revealed
In Halloween documentary A Cut Above the Rest, director John Carpenter described how Michael Crichton's 1973 movie Westworld partially inspired his own fictional killer, Michael Myers. In Westworld, Yul Brynner plays a robotic sheriff who begins killing amusement park guests. He is emotionless, stiff and implacable, achieving what Carpenter called a "mythic status," just like Michael Myers.
"Make him human, yes, but almost like a force, a force that will never stop, that can't be denied," Carpenter said of his own killer.
Michael Myers isn't mean to be an individual. He's not just another human. Still, just as the characters in Halloween 2018 are desperate for Michael to say something, anything, we are naturally drawn to discover what lies beneath the mask—to see what Michael Myers really looks like, as if that could explain anything, or as if the mask wasn't his only really true face.
In the original 1978 Halloween, Michael's face appears twice, first as a child and later, at the very end, as an adult. This is what he looked like then: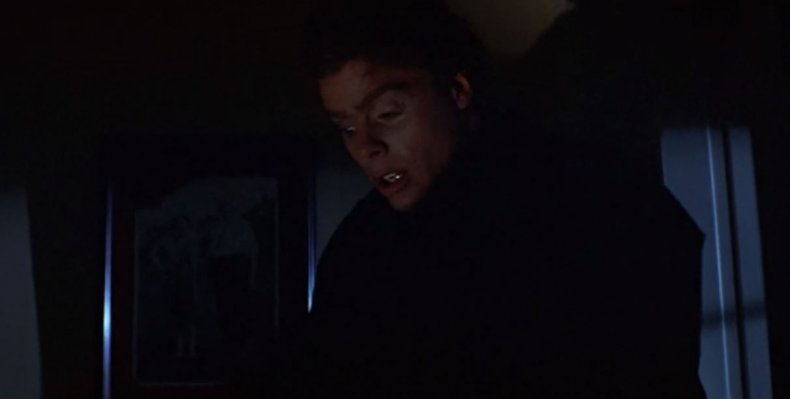 While Michael Myers without a mask was portrayed by Tony Moran, throughout the rest of Halloween The Shape was played by Nick Castle, who appears in costume in one scene of the 2018 Halloween.
But for the majority of the new Halloween, Michael Myers is played by James Jude Courtney. His is the face of Michael.
Unlike the original, Michael is never unmasked in 2018's Halloween. But we do catch glimpses of his face before and after his escape from the Smith's Grove Sanitarium transport bus. He can be seen in the background as Laurie Strode (Jamie Lee Curtis) waits outside the gates. His face is also briefly visible as he murders the two podcasters who have his mask in the trunk of their rental car. But maybe the best look comes right at the beginning: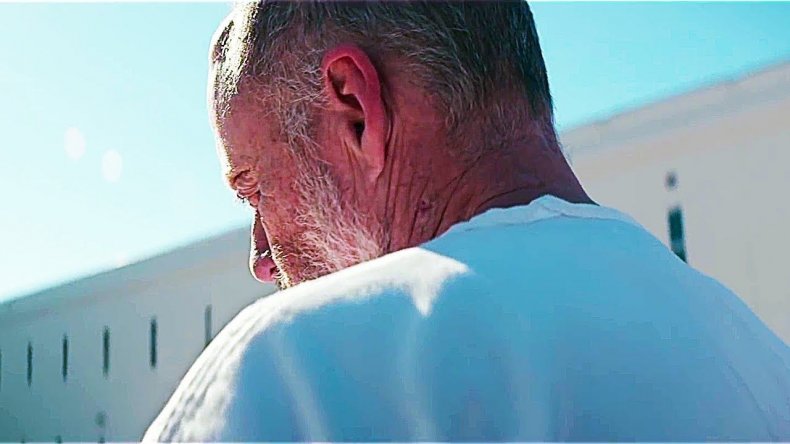 Not exactly sating your curiosity, is it? But we can do better, because Courtney shared multiple images from behind the scenes, including how he looked in costume. Take a look:
That's the face of Michael, uh, smiling.
Courtney also posted a picture of him side-by-side with Castle, the original Boogeyman. In this picture of Michaels unmasked, Courtney has the gray scruff Michael does when he first escapes.
But none of these are really Michael Myers. Michael Myers has only one true face: William Shatner's. In the original Halloween, a latex Captain James T. Kirk mask from Don Post Studios was spray-painted white (not turned inside out, as it's often described) and used for the iconic killer.
Michael isn't a person with a face. He's The Shape, the Boogeyman. There is nothing underneath, except evil.