Michael Phelps has etched his name as the greatest Olympian of all-time. During an interview prior to Tuesday night's swimming finals, he showed that he's more than just an ambassador for swimming. He still carries the torch for all Olympians when it comes to mental health.
During his chat with Mike Tirico of NBC before five races at the 2020 Tokyo Summer Olympics, Phelps was asked about American gymnast Simone Biles' abrupt withdrawal the previous day as the women's team final began.
Biles, who is arguably the greatest American gymnast of all time, said mental health issues drove her to her sudden withdrawal—without diving too far into the subject.
Phelps on Tuesday night (Wednesday morning in Japan) seemed more emotional than any other on-camera appearance he's had during these Games, which is the first in 25 years without him being on the Team USA swimming roster.
Phelps, who won 28 career Olympic medals, including 23 gold medals, said the Olympics can be a huge load for megastars like him and Biles.
"The Olympics is overwhelming. There are a lot of emotions that go into it. I can talk about this for an hour," Phelps said. "The easiest way for me to say it is I think athletes, and Olympic athletes in general, we need someone who we can trust. Somebody who can let us be ourselves, listen and allow us to become vulnerable. Somebody who is not gonna come try to fix us. We carry a lot of things and a lot of weight on our shoulders. It's challenging, especially when we have the lights on us and all the expectations that are being thrown on top of us.
"We're human beings, nobody is perfect. It's ok to not be ok. It's ok to go through ups and downs and emotional roller coasters ... I felt like I was carrying, as Simone (Biles) said, the weight of the world on my shoulders. It's a tough situation."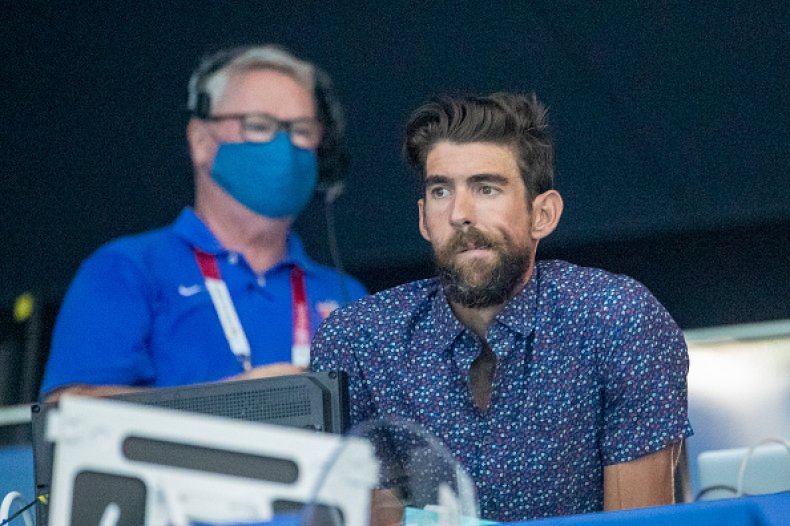 Biles never openly showed that pressure got to her, nor has she shown any signs of mental health issues. But she's talked about them through the last few years. Shortly after she won four gold medals and a bronze at the 2016 Rio de Janeiro Games, it was revealed that former USA Gymnastics team doctor Larry Nasser had sexually assaulted multiple girls and young women in the program.
Biles talked about the stringent training at the Houston-area compound of the Karolyis, who were famed coaches of Nadia Comaneci and eventually the Americans.
Biles talked about being hungry at the Texas camp, even breaking into the camp cafeteria and sneaking food into her hoodie back to her room. She didn't enjoy being hungry like she was as a poor kid who had to pour water over her cereal because the family couldn't afford milk.
Biles has detailed these conversations over the years.
She was expected to have her farewell tour in 2020, but COVID delayed everything, including the Tokyo Games. The Olympics got pushed back a year and gyms shut down because of the coronavirus. She made it through training, Olympic Team Trials and even the team qualifying in Tokyo, where she flew out of bounds on the floor routine and tumbled her landing off the vault.
After her first vault in the team finals, she said she'd had enough for that day.
Phelps said he hopes the Biles situation will bring more awareness to mental health issues for Olympic athletes, who typically get noticed maybe once in a lifetime, or multiple times if they're either good or lucky—or both.
"I hope this is an eye-opening experience, I really do. I hope this is an opportunity for us to jump on board and to even blow this mental health thing even more wide open. It is so much bigger than we could even ever imagine," Phelps said. "This is something that's gonna take a lot of time, a lot of hard work and people who are willing to help."