Michael Rainey Jr. knows how you feel about his Power character, Tariq. He's seen the tweets, the memes on Instagram, all of the criticism and frustration fans express every Sunday night on social media.
Rainey gets it—Tariq is problematic.
His ignorant defiance and overwhelmingly bad decision-making essentially led to the death of his twin sister Raina (Donshea Hopkins) in Season 4, and so far in Season 5, his sneaky behavior has already caused major disturbances in James "Ghost" St. Patrick's (Omari Hardwick) attempt to do away with his murdersome tactics and become a legitimate businessman.
Rainey even recently admitted to Newsweek that he, too, gets disappointed in his character's constant disobedience and seeming betrayal of his family. But there's something Rainey says fans should know about Tariq: "He's smarter than you think he is."
With parents as conniving, calculated and ludicrously corrupt as Ghost and Tasha (Naturi Naughton), Power fans never should have expected Tariq to stay on the straight and narrow, according to Rainey. Admitting that the teen character does have "some of Ghost's traits that he doesn't notice"—likely because Ghost and Tasha have heavily kept their children in the dark regarding the true means behind their lavish lifestyle—Rainey noted it's worth remembering Tariq's wavering loyalty to his father isn't unwarranted, considering how disloyal Ghost has been to his family in the past.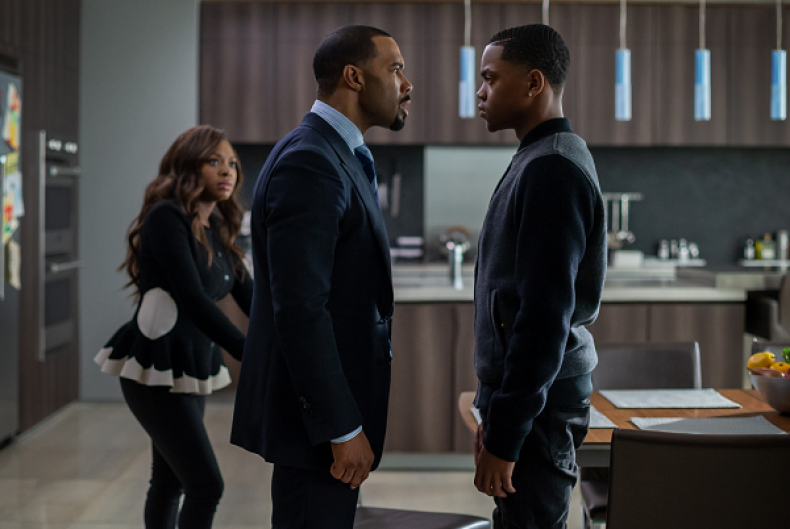 "It's definitely some animosity. Ghost wasn't the best father to him, to his whole family actually. He left them. I feel like that had a really big effect on the family as a whole," Rainey said.
As for the fan reaction to Tariq's behavior, Rainey shares in their feelings, especially in regards to the life-saving text message Tariq sent Dre (Rotimi) in the Season 5 premiere. "I was watching the episode along with everyone and I was like, 'Dang, why did [Tariq] do that?'" Rainey said. "He has no idea Dre's playing him."
Nonetheless, he's still excited by the response to the show and his character's development, even if some viewers are ready to see his character meet a fate similar to Tariq's innocent twin sister.
"I see all the memes, everything, all the videos people make," he said. "It's cool to see how in tune people are with the TV show and my character. I don't take what people say seriously. I laugh at it all."
He expects reactions to the show to only get more intense over the course of the season. "I'm excited to see the fan reactions to everything that's about to go down this year because Season 5 is going to get crazy. That's all I can really say."
Power airs every Sunday at 9 p.m. ET on Starz.