Michael Rapaport Films Alleged Shoplifter Exiting Rite Aid With Full Bags
Michael Rapaport has shared video footage of an alleged shoplifter casually strolling out of a New York City Rite Aid with bags laden with goods.
The 51-year-old actor took to his TikTok account on Tuesday to share the clip, which showed the security guard watching the man walk out of the drugstore on Manhattan's Upper East Side.
Expressing his disbelief while shooting the footage, the True Romance star said: "I can't believe I'm seeing this s***. This motherf*****! This f****** guy just filled his two bags up with everything in Rite Aid, right here on 80th [Street] and 1st Avenue.
"He was walking down the street like s*** is Gucci," Rapaport went on. "He looked me in my face like 'what's good.' I was watching him the whole time! My man just went Christmas shopping in January. He got the condoms, the shampoo."
The video has been viewed more than 325,000 since it was uploaded. He also shared the video on his Instagram account, where it has received 165,000 views.
Captioning the footage, he wrote: "Duke just went CHRISTMAS SHOPPING at @riteaid I'm TRIPPING this happened in broad day like it was nothing. New @iamrapaport discusses it all."
Tagging New York City Mayor Eric Adams, he wrote: "I was just informed this Rite Aid is closing 2/15 because of this, leaving the workers JOBLESS. @ericadamsfornyc YO."
The location is reportedly set to close down on February 15. The pharmacy chain announced in December 2021 that it would be closing 63 stores in a bid to save about $25 million per year.
In a follow-up interview with the Daily Mail, Rapaport said: "These people are gonna be out of a job because of guys like this scumbum."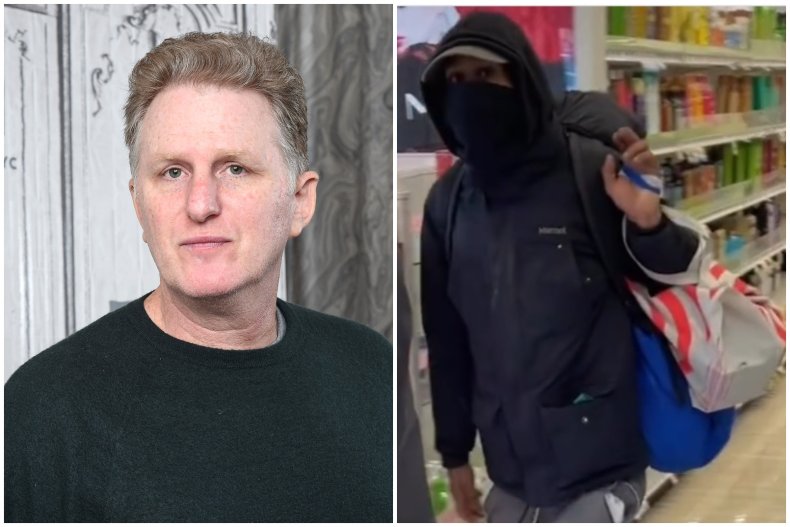 Rapaport explained that he initially thought the man he filmed was a Rite Aid employee because "he was just so deliberate and casual." He also said the security guard informed him that thefts were a regular occurrence at the store.
Blaming former New York City Mayor Bill de Blasio for the Big Apple's rise in crime figures, Rapaport said: "These criminals know there are no ramifications. We have to put more of these [motherf******] in jail."
"You see all these videos on Instagram of people shoplifting like they're going for a walk in the park," the New York native went on. "It's pathetic that this is happening in the greatest city in the world."
However, he expressed faith in de Blasio's successor Adams turning things around for the better. Democrat Adams was sworn into office on January 1.
"I think Eric Adams knows what's going on, he knows how to deal with crime. I'm just hoping he lives up to our expectations," Rapaport said.
The Higher Learning star said during his interview that he relies on his local Rite Aid to buy mood stabilizers, placing blame on shoplifters for residents losing a neighborhood pharmacy and employees being out of their jobs.
Politically outspoken Rapaport called for "more ramifications" for shoplifting, saying: "Criminals know they could get away with it. This whole thing is just a mess."
Newsweek has contacted a representative of Rite Aid for comment.