Michael Rapaport's video of an alleged shoplifter leaving a Rite Aid store with full bags has sparked a police investigation.
On Tuesday, the True Romance actor posted a clip on TikTok and Instagram that shows a man strolling out of a drugstore on New York City's Upper East Side—with the security guard apparently looking on.
Colorfully narrating the footage, Rapaport said: "I can't believe I'm seeing this s***. This motherf*****! This f****** guy just filled his two bags up with everything in Rite Aid, right here on 80th [Street] and 1st Avenue.
"He was walking down the street like s*** is Gucci. He looked me in my face like, 'What's good?' I was watching him the whole time! My man just went Christmas shopping in January. He got the condoms, the shampoo…"
The viral video—which has clocked up 592,000 views on TikTok and more than 266,000 on Instagram—has also caught the attention of the New York Police Department and executives at Rite Aid.
A police spokesperson confirmed to Newsweek that the NYPD was looking into a report of "petit larceny."
A Rite Aid spokesperson told Newsweek: "The safety of our customers and employees is our top priority, and we are grateful that no one was harmed in this situation. We are in the process of conducting a full investigation and will work with local law enforcement to identify and pursue this offender."
Echoing Rapaport's statements on social media, the spokesperson said the company's stores had experienced an increased level of "brazen" theft and "organized retail crime" over the past year.
The spokesperson said: "[We] are taking an active role in helping law enforcement pursue these offenders as well as working with other retailers and local leaders to push for stronger legislation to deter these types of crimes. Our organized retail crime team continues to partner with local police precincts to mitigate this criminal activity."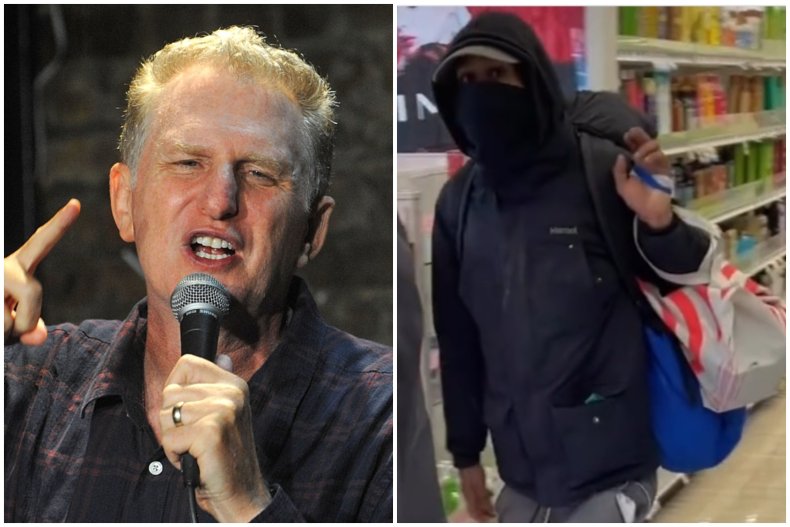 In his Instagram post, Rapaport claimed that the store he patronized was set to be permanently closed because of rampant theft.
Tagging the city's new mayor, Eric Adams, he wrote: "I was just informed this Rite Aid is closing 2/15 because of this, leaving the workers JOBLESS. @ericadamsfornyc YO."
Rite Aid announced last month that it would be closing 63 stores in a move that is expected to save the company $25 million a year.
However, the company spokesperson told Newsweek that there wasn't a single reason why certain branches were being shut down, including the one in Rapaport's clip.
"This store is closing next month due to a number of specific business conditions and viability—not because of any one consideration," the representative said. "A decision to close a store is one we take very seriously as we evaluate the impact on our customers, communities and our overall business.
"We review every neighborhood to assure customers will have access to health services, and their prescriptions are seamlessly transferred to a nearby pharmacy. Every associate at this store has been provided job opportunities at nearby Rite Aid locations."
The actor revealed on his podcast, I Am Rapaport, that he goes to the Upper East Side store to collect his mood stabilizers.