Michael Rubin: Could Erdogan Be Prosecuted for War Crimes?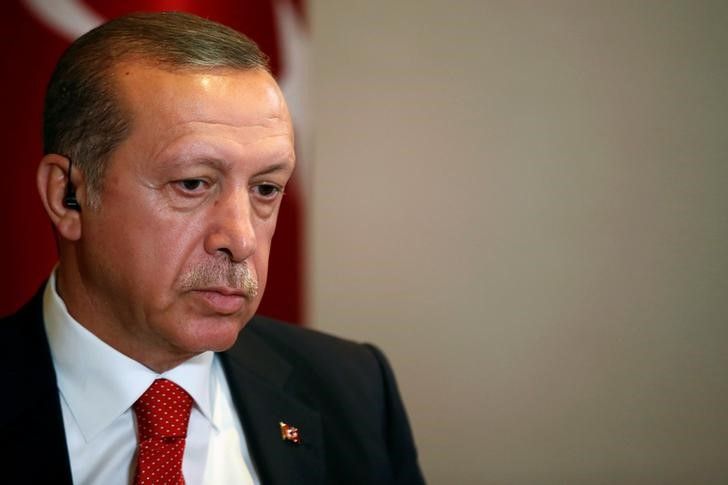 This article first appeared on the American Enterprise Institute site.
It didn't make headlines in the West and received only cursory and condemnatory mention in the state-controlled Turkish press, but a Belgian judge's ruling last month could have ramifications far beyond the specific case he was adjudicating.
At issue was a 2010 case in which Belgian police, acting on the request of a prosecutor, razed the homes of three dozen Kurdish political activists in Brussels. The 36 were accused of being terrorists because of their affiliation with Kurdistan Workers' Party (PKK)-linked media, cultural and political groups.
After an extensive investigation, however, the judge ruled that Turkey was involved in an armed conflict with the PKK and so the charges of terrorist murder brought against the Kurds could not apply.
It's a technical issue: Under Belgian (and European Union) law, murder is a crime committed in times of peace. During times of armed conflict, the laws of war apply.
The PKK, the judge found, has a well-defined military hierarchy, wears uniforms, limits its operation to one state and has agreed to abide by the Geneva Conventions. Simply killing Turkish soldiers during armed clashes—something none of those arrested had been accused of doing personally; rather, they were accused of belonging to a broader organization that had—was not murder.
Related: Michael Rubin: Turkey is headed for a bloodbath
The decision could be reversed, but the implications of it remaining—and other European states affirming it in similar cases—could be huge. First, if European judges consider the PKK an armed insurgency—not unlike what the Kurdistan Democratic Party and the Patriotic Union of Kurdistan once were in Iraq—then it stands to reason that the group might eventually lose its terrorism designation in the United States.
David Phillips, director of the Program on Peace-Building and Rights at Columbia University's Institute for the Study of Human Rights, and Kelly Berkell, a fellow at the Center on Terrorism at John Jay College, recently described the procedure by which this de-listing could occur.
Secondly, if the international community determines that what is occurring in Turkey is an armed struggle, then Turkish leaders and the military too could be subject to the international law of armed conflict.
Now consider some of what is ongoing in Turkey. Turkish forces surrounded and largely destroyed four sizable towns—Cizre, Sirnak, Nusaybin and Sur—often seemingly in acts of communal retaliation rather than military necessity. Scores of civilians in each city were killed after the fighting ceased.
That Turkish authorities still refuse to allow international journalists and diplomats to visit the towns and report back independently reflects the reality of the destruction that went on there, as well as the Turkish desire to keep locals from giving testimony. The de facto quarantine of these towns is not the action of an innocent government.
Both the PKK and the Turkish government tried peace, but when that failed, the PKK began targeting Turkish military and security officials, while the Turks began targeting not only PKK fighters but also ordinary civilians.
Turkish diplomats may say that the Kurds target civilians too, but that does not exculpate those giving orders to destroy whole towns and villages. If the PKK is guilty of violating the laws of war since fighting re-erupted—and there is as yet no evidence to support Turkish accusations—then they should face justice.
But if Erdogan thought that he could act with impunity while using European courts against his adversaries, he may soon learn that what goes around comes around. Indeed, the only difference between the recent case in Belgium versus any future case against Erdogan is that, in the latter, the plaintiffs might just win.
Read more from Newsweek.com:
- Michael Rubin: Will Erdogan bring assassinations here?
- Michael Rubin: Why is General Flynn taking Erdogan's side?
- Michael Rubin: Why should we trust Erdogan's spies?
- Michael Rubin : Erdogan makes a bid for the military
-​ Michael Rubin: Trump team's first ethics scandal