Michael Rubin: Erdogan Uses the Dutch as a Distraction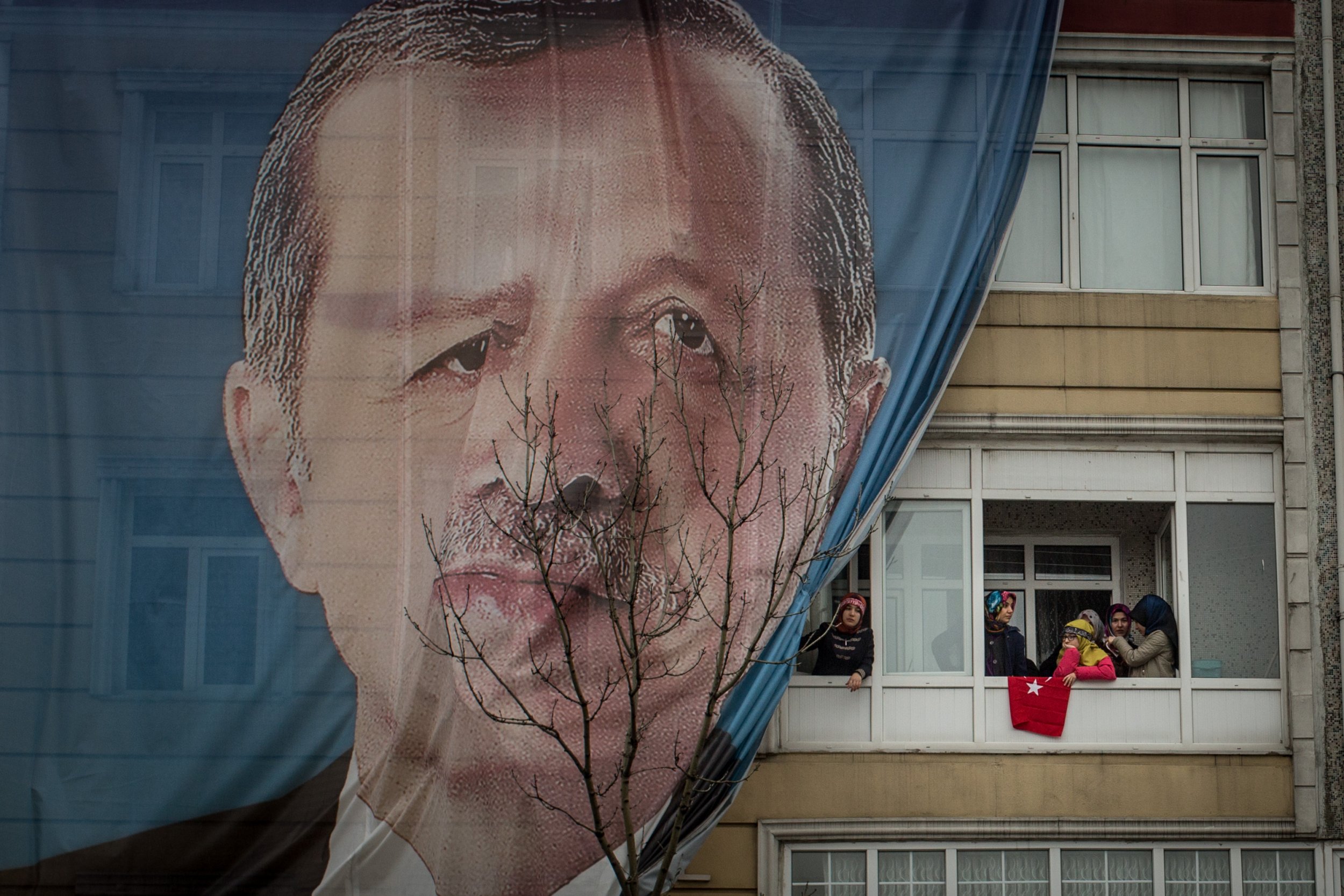 This article first appeared on the American Enterprise Institute site.
Over the weekend, a crisis erupted between Turkey and the Netherlands after Dutch authorities refused to allow Turkish ministers to address a rally in Rotterdam in which the ministers were going to urge expatriate Turks to vote to approve a new constitution in Turkey's April 16 referendum.
Apparently because of permitting issues, Dutch authorities did not allow the Turkish ministers to address the rally, a slight that Turkey's President Recep Tayyip Erdogan escalated sharply. Crowds held anti-Dutch rallies in front of Dutch diplomatic buildings, someone hoisted a Turkish flag over the Dutch consulate in Istanbul, Erdogan's government made clear it is not ready to have the Dutch ambassador—who was outside Turkey at the time—return to Ankara, and now Erdogan has demanded the Dutch present him with a written apology.
Erdogan went further and suggested the Netherlands was akin to Nazi Germany, a curious comparison given Turkey's recent ethnic cleansing campaign, its crackdown on the press and its mass imprisonment of civil society leaders and journalists.
Most ironic, however, is the fact that Erdogan is targeting the Netherlands, a country that has repeatedly shown itself willing to silence critics of political Islam in the name of communal harmony.
How best to understand the latest diplomatic crisis in which Turkey now finds itself? The simple fact is that the crisis has little to do with the Dutch and everything to do with distraction and Erdogan's perpetual quest for enemies.
Erdogan's supporters may describe Turkey's president as strong, but they are wrong. After 14 years in power, Erdogan can at best claim to have half his country's support, and many of those individuals support him only because of patronage.
As Erdogan has translated political vendettas into the business sphere and allowed political and personal calculations to trump good economic practice, he has led Turkey to junk bond status.
As Erdogan and his immediate family appear to have accumulated billions of dollars, ordinary Turks have seen the sharp devaluation in Turkey's currency half their savings. Reports suggest that absent fraud, Erdogan may have difficulty winning two-thirds support for constitutional changes, despite the support of a right-wing, nationalist opposition party.
Related: Michael Rubin: Turkey is headed for a bloodbath
The effect of Erdogan's press crackdown has been to condemn many Turks, most of whom do not speak another language, to an alternative reality. They may not believe the economic data Erdogan's government puts out—after all, their pocketbooks tell them otherwise—but many Turks are fiercely nationalistic and are willing to believe that other countries seek to insult or aggrieve Turkey.
In recent years, Erdogan has distracted the Turkish public by focusing his venom on Germany, Israel, Russia, Egypt, Belgium, the United States and, more broadly, NATO. When the focus of his ire stands firm, it is usually Erdogan who apologizes as he looks for another country or government to use as a foil to distract his public.
Erdogan may see himself as leading Turkey to glory, but he will be remembered as the president who sullied Turkey's reputation and confirmed its status not as a 21st-century diplomatic and economic power but rather as a banana republic.
Erdogan is a master at exploiting manufactured grievance. The best response for the Netherlands and every other Western country is simply to ignore him. Eventually—perhaps much sooner than Erdogan realizes—he will be gone and Turkey can move on.
Michael Rubin is a resident scholar at the American Enterprise Institute. A former Pentagon official, his major research areas are the Middle East, Turkey, Iran and diplomacy.