Michael Rubin: Erdogan's Dangerous Game Against the Kurds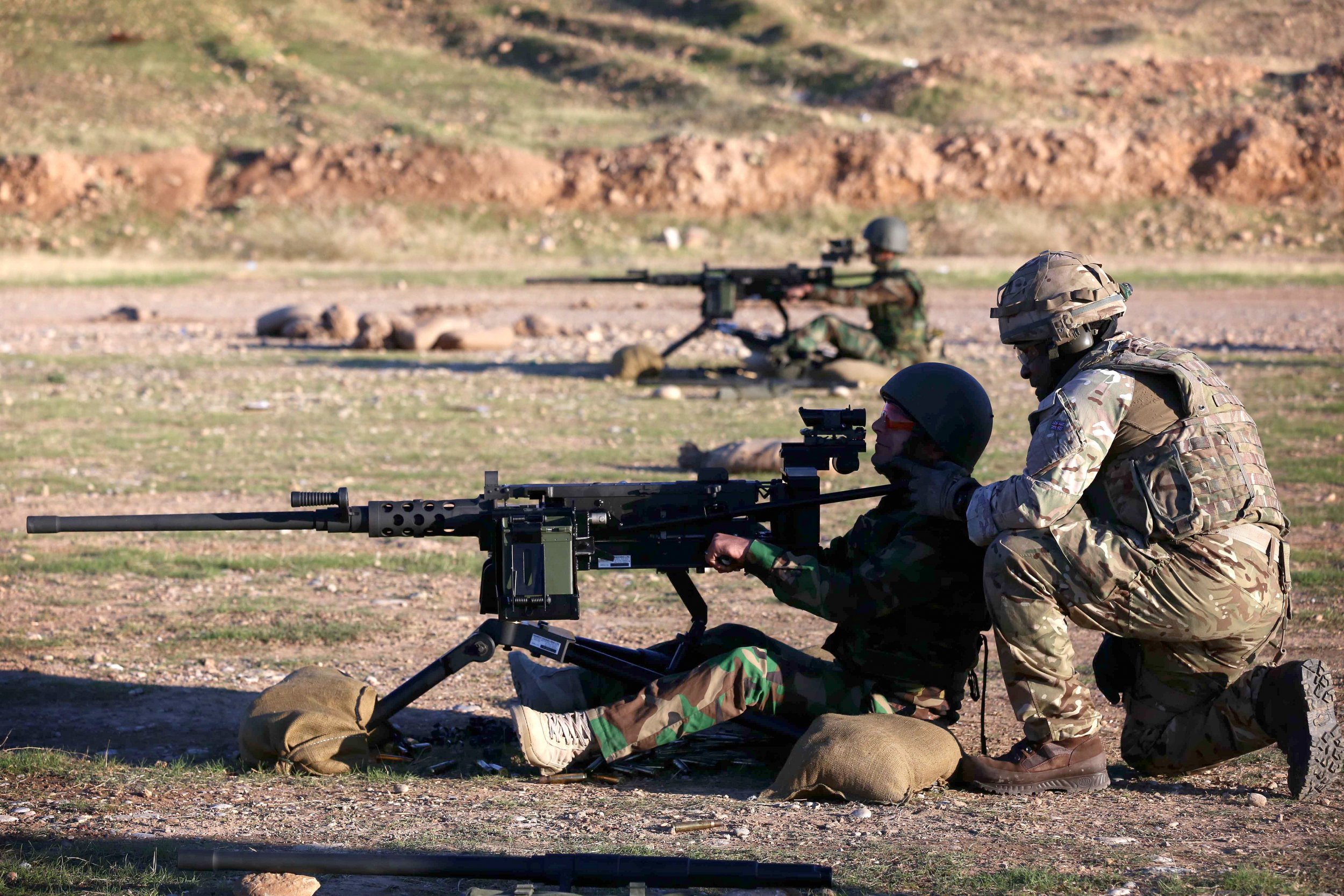 This article first appeared on the American Enterprise Institute site.
An aide to Turkish President Recep Tayyip Erdogan on May 3 threatened to use force to strike at U.S. forces partnering with Syrian Kurdish fighters fighting ISIS across the border in Syria.
The Washington Times reported:
If YPG units and their American military advisers "go too far, our forces would not care if American armor is there, whether armored carriers are there," Mr. Cevik said during an interview on Turkish radio station CRI TURK Wednesday. "All of a sudden, by accident, a few rockets can hit them," he added, referring to partnered US forces.
It's hard to put lipstick on that pig and, at the very least, it is going to raise questions about intent should Turkish forces even accidentally strike any American forces.
Turkey is angry that the United States is working with forces with deep links to the Kurdistan Workers Party (PKK), a group which, in 1984, began an insurgency inside Turkey. That said, the Syrian Kurdish forces (which I visited in 2014) now focus their efforts—more effectively than either the Turkish Army or the other Syrian opposition—on defeating ISIS.
Lost in much of the reporting about Cevik's threat to target or kill American forces is that this is not the first time a senior Turkish official has made such a threat.
After Houston-based Noble Energy began drilling in Cypriot waters in September 2011, Egemen Bagis, a close confidant of Erdogan who at the time held a ministerial portfolio, declared, "This is what we have the navy for. We have trained our marines for this; we have equipped the navy for this. All options are on the table; anything can be done."
Neither the US Embassy in Ankara nor NATO nor the Trump administration should be sanguine about the threats levelled by senior Turkish officials close to Erdogan. They are not merely rhetorical excess, nor are they harmless. Simply put, incitement matters.
On July 4, 2003, US forces acting on a tip-off from Jalal Talabani's Patriotic Union of Kurdistan intercepted a Turkish special forces detachment planning to assassinate local politicians in Kirkuk (it is unclear if the targets were Kurds or perhaps Turkmen, to give a crisis that would allow Turkish forces to enter Kirkuk in order to "protect" their ethnic cousins).
Regardless, the US Army's 173rd airborne dispatched forces to detain the Turks, who were hooded and flex-cuffed until their origin, identity and status could be determined. The whole situation might have been quietly resolved had Erdogan's aides not leaked word of the Turkish unit's "mistreatment" to the Turkish press in order to create a bilateral crisis.
What has transpired in the years since is a recurring theme: When US sailors, for example, have port calls in Turkey, they are often set upon by Turkish youth who assault the Americans and try to hood them. The assailants—leftists, ultra-nationalists, or Islamists—believe they are defending Turkish pride.
Having been fed a steady stream of anti-American incitement, they simply are doing what they believe is both justified and correct.
The same holds true for the murder earlier this year of the Russian ambassador in Turkey by a young Turkish policeman. Erdogan and Russian President Vladimir Putin might have reconciled, but the policeman had been trained against the backdrop of anti-Russian and pro-Islamist propaganda, indoctrination that is not as easily reversed as editorial positions on Turkish state television.
Herein lies the problem: Cevik may have been giving voice to his own anti-Americanism and Bagis may have simply been acting like a clown. But, words matter.
Against the backdrop of Turkish media accusing NATO of being a terrorist organization and Turkish state television and newspapers' broader editorial evolution as Turkey pivots toward Russia, it's probably only a matter of time before a Turkish soldier or officer decides to shoot at an American in the belief he is defending Turkey's honor or fulfilling the unspoken desire of Erdogan. Indeed, it's probably no long a question of "if" but rather of "when."
Michael Rubin is a resident scholar at the American Enterprise Institute. A former Pentagon official, his major research areas are the Middle East, Turkey, Iran and diplomacy.